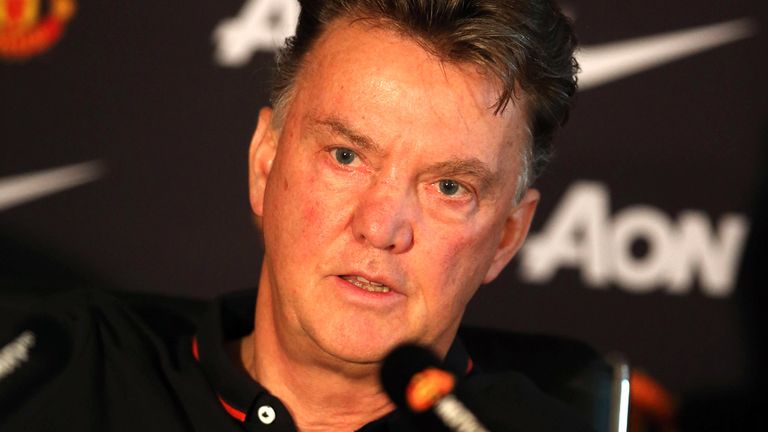 Louis van Gaal admits it may take three years to turn Manchester United's fortunes around.
The United boss said he feels "lousy" about their poor start to the season – and admits he has under-achieved.
The club is four points worse off than they were at the same stage last season under David Moyes, that despite a summer spending spree of £150 million on six new players.
Van Gaal's appointment was greeted with great fanfare at Old Trafford this summer, and a near-perfect pre-season tour raised hopes of a tilt at the title.
But after 10 matches United are 10th in the Barclays Premier League having gained just 13 points - their worst start since 1986.
"It's not good enough," the United boss said.
'I feel, myself, very lousy for the fans firstly, but also for the board because they have a great belief in me and my players and my staff and when you have 13 points out of 10 matches you are not doing well."
Unlike Moyes, Van Gaal had a favourable run of fixtures at the start of the campaign.
But Van Gaal only took a point from the games against Sunderland, West Brom and Burnley.
Last week's derby defeat to City, as well as defeats Swansea, Leicester and MK Dons have also been hard to stomach for the Dutchman.
Patience
But Van Gaal, not for the first time this season, demanded patience from the supporters in his press conference the day before United host Crystal Palace.
He thinks his philosophy will make United a better team in the long run.
"Yes, that is what I am doing," said Van Gaal, who has previously enjoyed success with Barcelona, Bayern Munich and Ajax.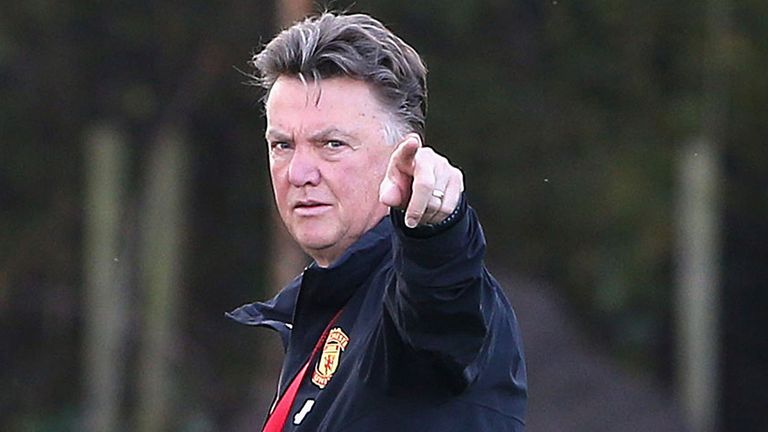 We are in a process and that process shall take more than one year. It shall take three years.
Louis van Gaal
"That is what I have always done at all the clubs. You can listen to the boards of these clubs and what they are saying about me.
"I am training in another way than most of the other managers are doing. I train them in their brains. Every player has to know why they are doing things on the pitch."
And Van Gaal insists there will be no quick fix at United.
"We are in a process and that process shall take more than one year," he said. "It shall take three years.
"I cannot say when the results are coming. When I did it with Bayern Munich it was December 8. It can be February 1. But it doesn't matter. This is a process of three years. I have signed for three years.
"It takes a lot of time. But at the end, when they know it and they are doing the things with conscience, the results shall come.
"Our goal (this season) is to get back in the Champions League."