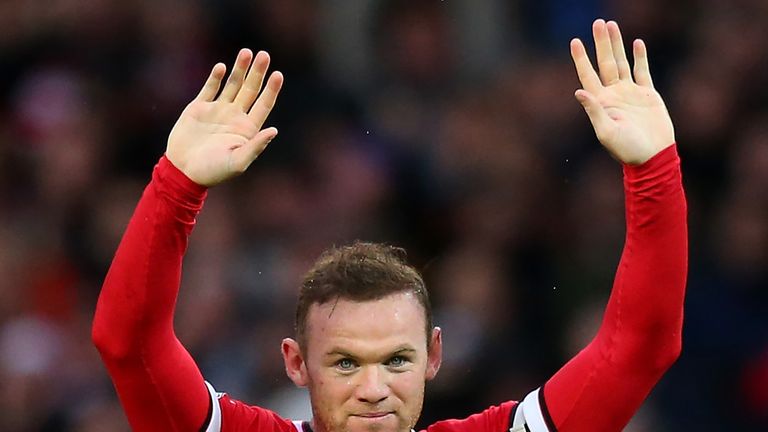 Wayne Rooney has called for a change to the hectic festive fixture list before the exertion leads to a serious injury.
The Manchester United and England skipper scored twice in the 3-1 Boxing Day victory over Newcastle and lined up again less than 48 hours later as Louis van Gaal named the same starting XI for Sunday's goalless draw at Tottenham.
The Red Devils boss labelled the match at White Hart Lane as "ugly" and a "struggle for life," and Rooney has added his voice to those calling for a re-think on the Christmas schedule.
"It is not easy playing two games in two days and you do lose a lot of the quality from both teams," said Rooney.
"It is difficult. We started so well in the first half but in the second half it was tough and hopefully in the future it has to change.
"It will probably take someone getting a really bad injury from doing it (playing twice in two days), which no one wants to see, but it is very demanding and I think it does need looking at.
"With the weather as well, with the fans coming from London or travelling from Manchester, it has been tough. It is a lot of money to spend over Christmas as well. But it is what it is, we have to deal with that and have to try and perform well."
Rooney insists however that he wants to lead the side once again for the New Year's Day trip to Stoke.
"As a player you want to play," he said. "It is tough, but you want to play and try and help the team win. If you look at all the games (on Sunday) towards the end then they will all lose a lot of quality.
"We need to do our recovery properly and be ready for Stoke. We will go and prepare right now, get plenty of food and drink down us to hydrate."
United beat Stoke 2-1 at Old Trafford at the start of December, with Marouane Fellaini and Juan Mata on the scoresheet, but following the north London stalemate they will travel to the Britannia Stadium with only two wins on the road since Van Gaal took charge.
"We created enough chances in the first half and should have been two, possibly even three, nil up and it was disappointing to go in 0-0 and in the second half it was a bit scrappy," Rooney said of the Tottenham result.
"We defended well, there were a lot of crosses into the box and we defended them well - I think that was always going to happen."