Jose Mourinho says he feels 'betrayed' by his Chelsea players after Leicester defeat
By Ben Nagle
Last Updated: 15/12/15 10:19am
Jose Mourinho says he felt "betrayed" by his players in Chelsea's dramatic 2-1 defeat by Leicester on Monday Night Football.
The Blues have now lost nine of their opening 16 games and sit just one point off the relegation zone in the Premier League after defeat at the King Power Stadium.
Clearly unhappy with his side's performance, Mourinho told Sky Sports: "They deserved to win because they were better than us during a longer period of time. I think we were the best team, I will say for 20 to 25 minutes, maximum 30 minutes. They were the best team for one hour.
"They were very consistent and very focused. They didn't make any mistakes. They were aggressive with everybody playing high intensity, high tempo with a great mentality. It was difficult for us and then we conceded two goals that are unacceptable to me because I know one of my best qualities is to read the game for my players.
"It is to read the opponent and identify every detail about the opponent. These two goals, the movement of Vardy between the two central defenders then the cross with the left foot. Then Mahrez in the box one against one - I want one against two because I want the midfield player to close the best foot.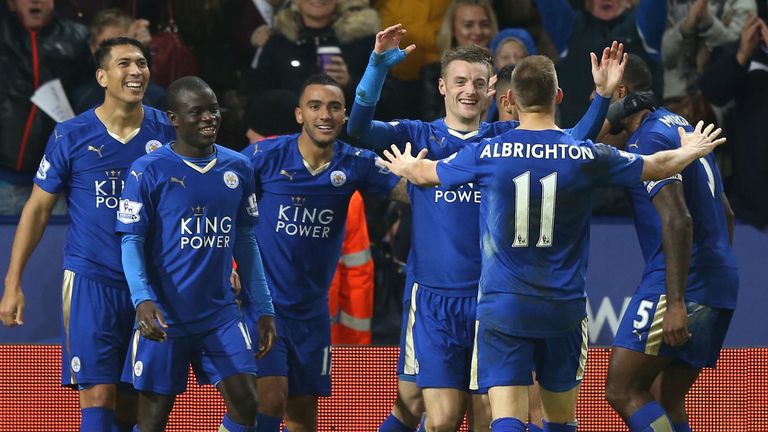 "[The] two goals are difficult to accept because I feel like my work was betrayed."
With his side now 14 points behind fourth-placed Manchester United, many believe Mourinho's side will be unable to secure the Champions League place they so crave.
And it appears the Chelsea boss feels the same. When he was asked if the top four has "gone", he replied: "Yes. Clearly, yes."
Most Chelsea fans still believe Mourinho is the man to take the club forward, but something needs to change.
The Blues boss asked what is needed to get the team going, and he replied: "Well, I don't know another way than work at the top level which is what I do every day and again I have to be honest and say day-by-day in training, I have no complaints with the players.
"If I look to some matches, I feel frustrated with the difference between what they do in training and what they do in matches. I have to be honest with them and say that every day in training, I enjoy to work with them because they want to work."