Jose Mourinho was sacked by Chelsea after falling out with a number of senior players in the dressing room, says Sky Sports pundit Graeme Souness.
The Premier League champions parted company with Mourinho on Thursday afternoon with the club sitting just one point above the relegation zone.
And Souness feels that "some major players" should take responsibility for Mourinho's departure from west London after "giving up" on the Portuguese manager this season.
"Part of me is shocked, and part of me is not shocked because of his track record, which you would think would buy him some time," Souness told Sky Sports News HQ.
"But I think on the other side of the coin, if you look at what has happened at Chelsea this year, there has to be something fundamentally wrong. There are more than two or three people who are not pulling their weight for whatever reason.
"I think I know that he has lost his dressing room and that some major players in the dressing room have given up on him. And if you fall out with two or three of the main men in the dressing room, that would quickly become all of the dressing room. And I think that has happened."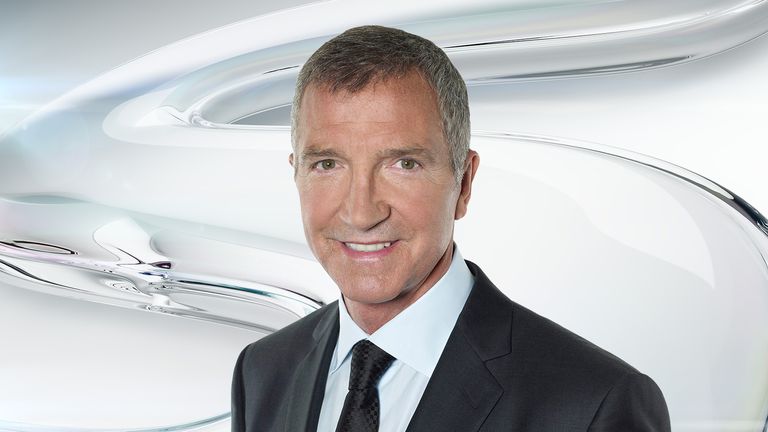 He has lost his dressing room and some major players have given up on him.
However, the former Liverpool, Blackburn and Newcastle boss is adamant that whatever the background distractions Mourinho has had to contend with this season, Chelsea's current league position of 16th in the table is unacceptable given the quality of squad at his disposal.
"If you look at the quality of players Chelsea have right now, where they are in the league is ridiculous," Souness said.
"They should not be down near the bottom. They have outstanding players in every position and for a team that is not at it and not 100 per cent, with the quality they have, they should be sitting well in the top half.
Mourinho's record at Chelsea (all competitions)
| | | | | | |
| --- | --- | --- | --- | --- | --- |
| | Played | Won | Draw | Lost | Win percentage |
| 2004/05 | 59 | 42 | 11 | 6 | 71.19 |
| 2005/06 | 54 | 37 | 9 | 8 | 68.52 |
| 2006/07 | 64 | 42 | 16 | 6 | 65.62 |
| 2007/08 | 8 | 3 | 4 | 1 | 37.5 |
| 2013/14 | 57 | 35 | 10 | 12 | 61.4 |
| 2014/15 | 54 | 36 | 14 | 4 | 66.67 |
| 2015/16 | 25 | 9 | 5 | 11 | 36 |
"So there has been something fundamentally wrong in the last few months at Chelsea. That is why part of me says I am not shocked, but the other part of me thinks that because of what Jose Mourinho has done for Chelsea - both first time round and second time - would have bought him a bit of time.
"But the reality of football at the highest level is that it is brutal. It used to be that you got six months, now you get six games. And you know Mr Abramovich has never been slow in showing managers the door when he felt their time was up, no matter what they had brought to the club, they were shown the door. And it is a ruthless business.
"I think he has fallen out with major, senior players there and it has come back and bit him big style. They do not have quality in every position, they have quality twice over in every position. So if they were only 75 per cent at it those players, they should still be sitting in a healthy position.
"But something fundamentally must have gone wrong for them to be sitting one point above the relegation zone. For that group of players to be performing consistently badly, not occasionally, to find themselves in that position in the league is not a small problem. It is a major problem at the club.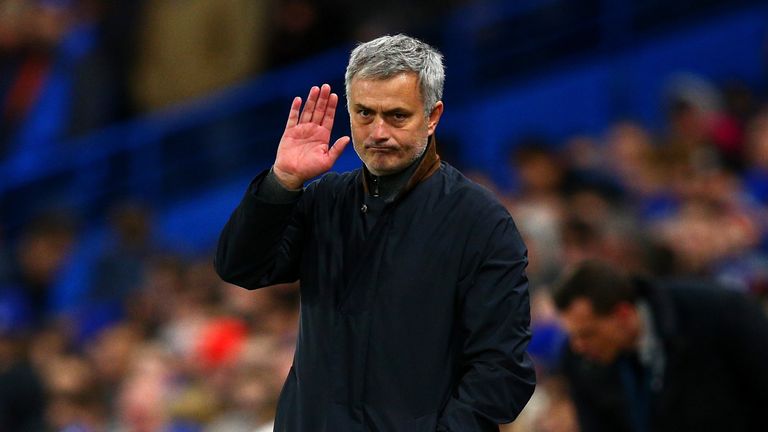 "And you can bet, the way a football club works, there would have been people at the football club blowing in the owner's ears saying: 'This is wrong, that is wrong' and he has obviously listened to them and made his move on the strength of that."
Former Chelsea coach Guus Hiddink, who took temporary charge of the club in 2009 after the sacking of Luiz Felipe Scolari, has already been installed as the bookmakers' favourite to replace Mourinho, a move Souness has backed.
"He has been there before and if you go back in the past to similar circumstances, he took over from Scolari the last time, he knows the job, he is a football man and I understand that last time Ray Wilkins, who was there at the time, thought he was fabulous at the job," he said.
"But whoever gets that job now will be taking over the most wonderful group of players, they really are."
Ultimately, though, Souness believes Mourinho's problems this season can be traced back to when he substituted captain John Terry at half-time in their 3-0 loss at Manchester City in August.
"If I could just go back on something, I was doing Super Sunday and we were in Manchester doing Manchester City against Chelsea," Souness said. "And I said on the day of the game when it happened - he substituted John Terry - I think he did that to make a point to the owner, it was the second game of the season, that he wanted more players. It was [John] Stones that he was after.
"Now if you do that to your captain - I believe he did that to make a point to the owner that I want more players and look who I am prepared to sacrifice to get the message across - I think that alone, now I am going back to if I was a big player and I am captain of Chelsea at that time, is going to hurt me.
"I may make all the right noises out with the press saying: 'No I will get on with it and play for my place,' but I know that that would have hurt me deeply. I would have felt that I had been used to put a market down for something that was not my argument.
"I think that was the start of his problem. And then the doctor's problem, and Jose Mourinho has been fantastic for Chelsea in both periods, but I think he will look back on what has happened this season and he must think to himself: 'This could all have been avoided.'"