French police say there were no serious incidents involving Chelsea fans at last night's Champions League game with PSG.
Reports this morning claim travelling supporters were targeted with tear gas after Chelsea's equaliser from John Obi Mikel just before half-time in their 2-1 defeat.
With Paris still on high alert after November's terror attacks, there was increased security at the Parc des Princes for the Champions League fixture.
Authorities deny the use of tear gas, however, and after no arrests were made around the security perimeter they believe the operation was a success.
A small number of supporters following both sides were escorted from outside the stadium but were not arrested.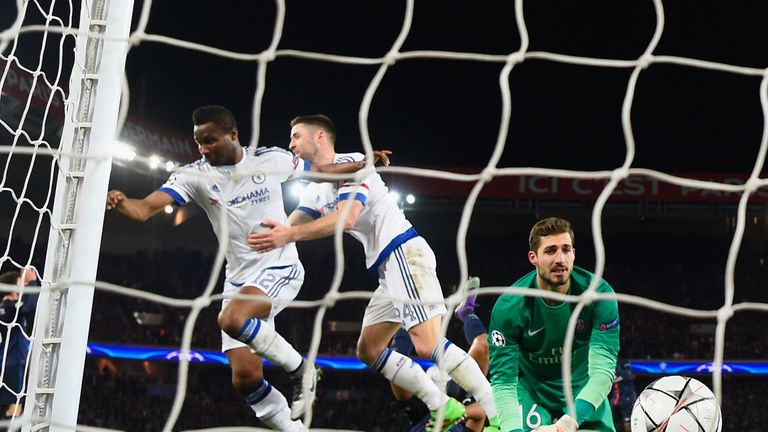 Sky Sports News HQ reporter Geraint Hughes was at the game and did not see any incidents before, during or after the match.
He also says it was unlikely tear gas would have been used because it would have been easily noticed due to the pungent smell it leaves.
A video posted online shows a policeman aiming a small canister at Chelsea fans in the immediate aftermath of Mikel's goal apparently as a deterrent, with supporters then starting to calm down.