Paolo di Canio backing Antonio Conte to succeed in Premier League
By Andy Charles
Last Updated: 29/03/16 7:28pm
Paolo di Canio feels Antonio Conte would be a good fit for the Premier League if he is confirmed as Chelsea's next manager.
Conte is stepping down from his role as Italy manager after Euro 2016 and he has been widely linked with the vacancy at Stamford Bridge, with Guus Hiddink ready to leave in the summer after taking over from Jose Mourinho in December.
Di Canio says he has spoken with Conte over the specific differences of managing in England, admitting the one person he would not want his former Juventus team-mate to copy is himself.
"I have spoken to him, not about Chelsea, but about English football. We had a chat about it, but not about Chelsea - two months ago," Di Canio told Sky Sports News HQ.
"He is a good guy and a good coach. He is a manager with the right mentality and work ethic and can help Chelsea change their direction.
"This year was incredible, if you think what Chelsea did last year. After three or four months it was clear the team didn't have the same mentality, energy and desire. Incredible.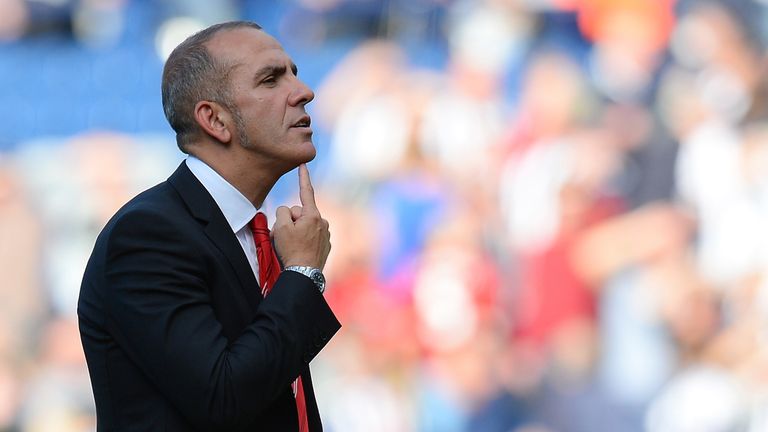 "This is the magic of football. One year you think Manchester City can win the league easily, or Arsenal, because City and Chelsea are out, and you see Leicester there. Fantastic this sport!"
Di Canio's experiences in English management were mixed, with a successful spell at Swindon Town followed by a short-lived stint in charge of Sunderland.
But he said he learned enough during those three years, as well as his time as a player with West Ham among other clubs, to know that communication and overcoming the language barrier will be key if Conte joins Chelsea.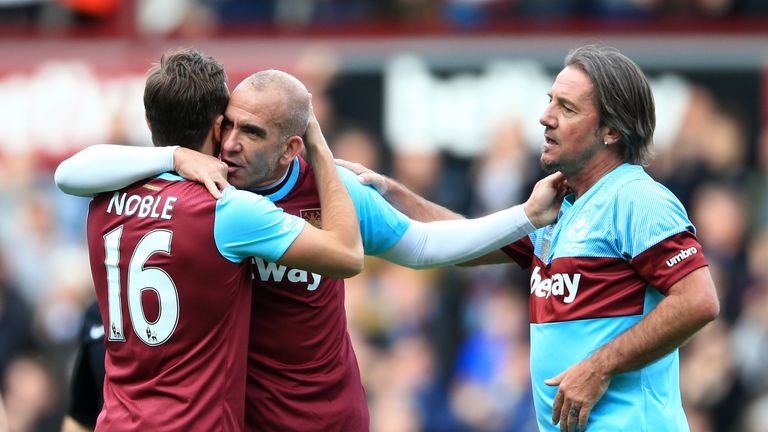 "I tell him: 'Be careful of the media', because if you start talking like me, they say, 'ah he's Italian, he's too theatrical, too much, he's screaming'," Di Canio added after playing in Monday's testimonial for West Ham captain Mark Noble.
"I am joking! But I say be careful, try to learn the English mentality straight away. Sometimes words put into a sentence come out differently.
"Sometimes you can have the stamp of the donkey because you say something you didn't intend. So try to learn (the language) and put next to you a good guy, an English guy, with good experience that can help you...
"It's important to have a member of the club who understands everything of English football. Not only in the way you deliver your methodology or your tactics, but also in the way you need to deliver the words at the end of the game, before the game, the message during the week.
"Don't do it like Di Canio!"