Chelsea winger Willian is desperate for the season to end so the club can rebuild for a title challenge under Antonio Conte.
Guus Hiddink's side welcome bitter rivals Tottenham Hotspur to Stamford Bridge, live on Monday Night Football, with their hopes of silverware having long since evaporated.
Chelsea are ninth in the table - 29 points off leaders Leicester City - after a season of turmoil which saw Hiddink replace the sacked Jose Mourinho in December.
But with Conte, currently the Italy coach, set to take over as manager at the end of the season, Willian believes the club will challenge for silverware again in 2016-17.
"This season was difficult for us," Willian told Sky Sports' Soccer Saturday. "It was strange. Sometimes we played good football but we didn't have the luck. Sometimes we couldn't score.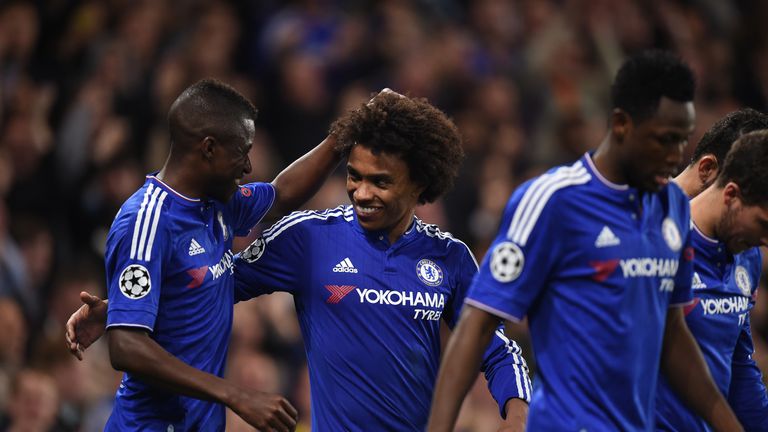 "Last season we were champions and this season we have won nothing. This is difficult for us because now we do not have the motivation to play, to train, because we have nothing to win. We only play for our pride.
"When we started this season we wanted to win the title, to win the league again, to win everything. But we didn't. I think now we know what we have to do next season.
"We want to finish this season quickly because we want to start the next one better, and next season win some titles.
"Next season will be difficult as well because the other teams will buy players. Other managers will come and it will be a difficult season for everybody."
Willian's form has been a rare bright spot in Chelsea's wretched campaign; the Brazilian has scored 13 goals in all competitions and is a favourite among the home supporters.
"I want to stay at that level, I want to always show my quality on the pitch and always play better," Willian added. "I want to improve so I hope next season I will play better than this season.
"I don't play alone. My team-mates help me show my quality, to score goals. This season for me was good, but not good for the team."
If Leicester fail to win at Old Trafford on Sunday Tottenham will travel to Stamford Bridge still with a chance of winning the Premier League title. Eden Hazard has already revealed he is desperate to stop Mauricio Pochettino's side triumphing, and his team-mate Willian agreed.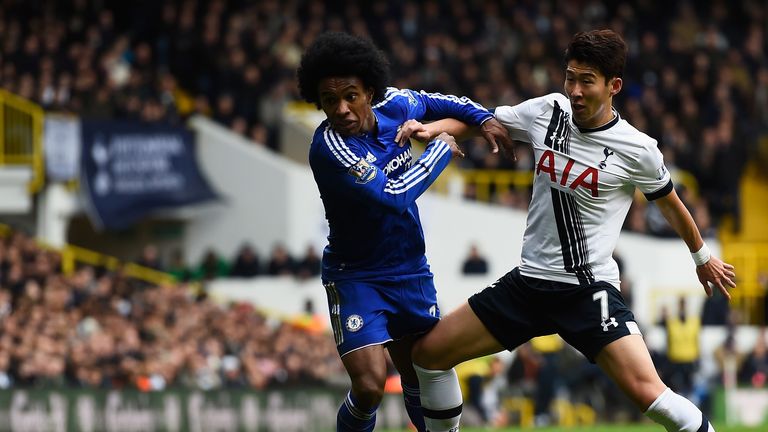 "We don't want Spurs to win the league - of  course we want to win against them," he said. "The fans of Chelsea do not want them to win the title.
"Of course it will be a difficult game, a massive game. We have to win for our pride, not because Spurs are fighting to win the league
"They have a great team, a great manager and they play great football. We have to go to the game, stay focussed and play compact. We have to play like we did last season. At home we always have to win. This game is special for us.
"They come to win. They respect us but if they win here they have a chance to win the league. We have to stop them winning the league."
Watch the full interview with Willian on Soccer Saturday from 12pm on Sky Sports News HQ.