Antonio Conte challenges Eden Hazard to reach Lionel Messi's level
By Stephen Turner
Last Updated: 17/07/16 6:28pm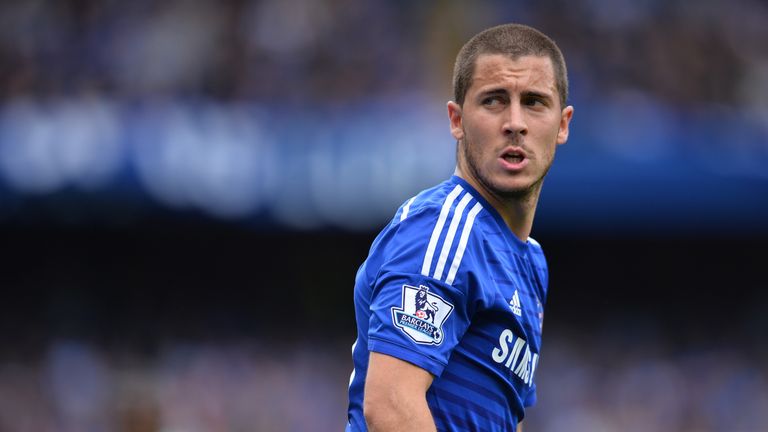 Antonio Conte says he can turn Chelsea's top players into Ballon d'Or contenders if they buy into his work ethic.
Conte is determined to restore Eden Hazard to the kind of form which carried Chelsea to the Premier League title in 2015 and earned the Belgium international both big player-of-the-year awards.
And Conte's message to Hazard and his team-mates is clear: 'Follow me, and I can take you to Lionel Messi's level'.
"I think Chelsea have players who can become top, top, top players," said Conte, quoted in several Sunday newspapers. "I think that these players can still improve a lot with work.
"We have players, fantastic players, who have great talent but in this moment the world doesn't think they are the same level as Messi, Luis Suarez, Neymar, Cristiano Ronaldo or Paul Pogba.
"But I think that in our squad there are players who, with work, can improve a lot and reach this level. I'm sure about this. It's important the players understand this.
"There is the ability to work, to prove and to show that, now I am a top player, but I want to become top, top, top player and I want to stay there.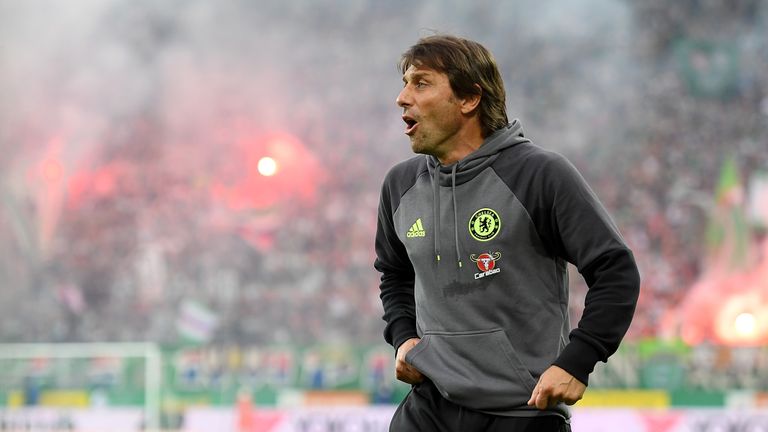 "This is important. The mentality is important. The heart is important, patience and the will to improve is very important and in this case it's important for the manager to take the best players and try to improve them."
Hazard did not score a league goal last season until April 23, his slump in form the most dramatic individual expression of a decline which saw Chelsea finish 10th - 31 points behind Leicester - and cost Jose Mourinho his job.
"I think last season was bad for all the players," said Conte, whose first friendly match in charge ended in defeat to Rapid Vienna on Saturday. 'It's incredible that Chelsea finished 10th in the table.
"Chelsea's habit is to win the title or to stay until the end of the season fighting to win the title, to play in the Champions League and the last season, it was incredible, not only for Eden Hazard but for other players also.
"We know that when you have great players with great talent like Hazard in the team, the expectations are very high. Also, when the season before you have won the title and Hazard has been named the best player in the league.
"It's important for us to recover Hazard in the best condition: technique, tactical, physical, overall and with the good mentality."