Gary Cahill says Chelsea "can see the light at the end of the tunnel" after stretching their lead in the title race to ten points with 13 games remaining.
Antonio Conte's side were held to a 1-1 draw by Burnley on Sunday but that was enough to establish a double-digit lead at the top of the Premier League table following second-placed Tottenham's 2-0 defeat at Liverpool on Saturday.
Cahill admits Chelsea can now see the end in sight, but knows there is still work to be done to secure the club's fifth league title in 12 seasons.
"There's 13 games left so we'll chalk them off, hopefully with the right result," Cahill told Chelsea TV.
"We can see the light at the end of the tunnel in a way, but it's been a reminder (at Burnley) that it's not going to be easy to cross the line."
Chelsea looked on course for three points at Turf Moor on Sunday after Pedro opened the scoring for the visitors, before Robbie Brady levelled the match with a stunning free-kick on his full Burnley debut.
Cahill admits the Premier League leaders were not at their best, but feels the point could be an important one in the context of the title race.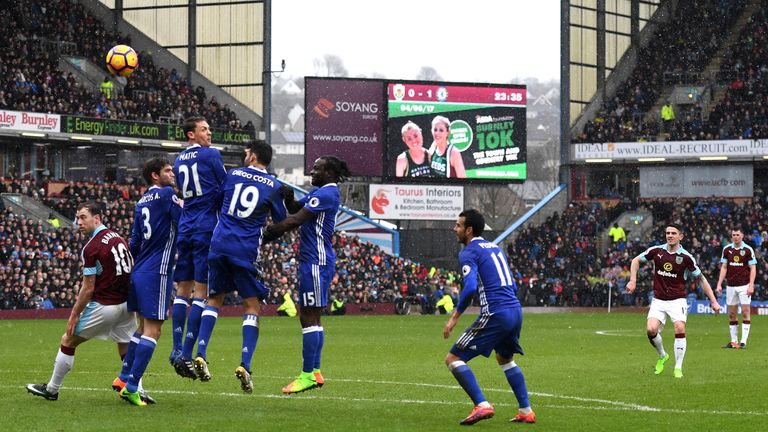 "It was freezing cold, snowing, the pitch was average, it was going to be one of those games," Cahill said. "It was a tough game when we had to roll our sleeves up and do the dirty stuff as well as trying to play football.
"We knew it was always going to be a tough game. Sometimes you have to dig in at places like this to get the point and maybe it is an important point, we'll have to wait and see.
"You play Man City or Arsenal who move the ball around and it's tough in different ways, where you have to concentrate and track runners all the time. (Against Burnley) it's very direct, which again is no problem.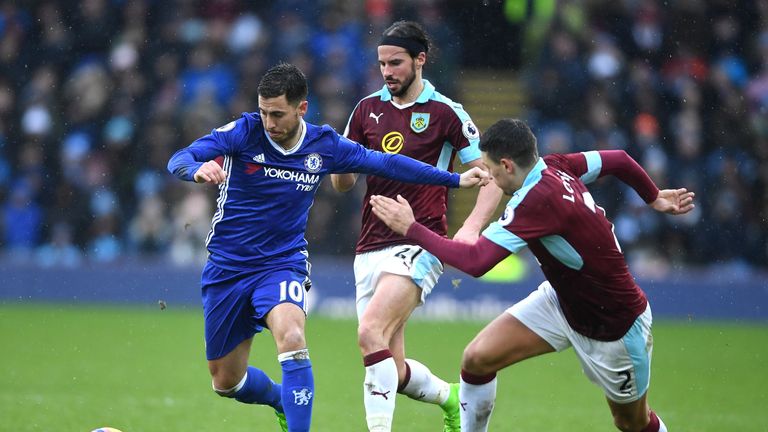 "I've been involved in teams on both sides of the coin - it's not a criticism, they play to their strengths. You see their goalkeeper coming up to bomb the ball in their box and that's their strength, they play off second balls.
"Every game's tough in different ways, so let's hope it's a vital point for us."