Kenedy has returned to the UK and will play no further part in Chelsea's pre-season tour.
Sky Sports News understands the club have taken action to send him back to England after the negative reaction in China to his offensive social media posts.
The Blues issued a public apology on Monday after the Brazilian made negative comments about the country on his Instagram account.
The 21-year-old posted two images that attracted criticism and jeering from Chelsea's Chinese supporters during Saturday's 3-0 win over Arsenal in Beijing.
Kenedy has since apologised and Chelsea followed suit, confirming the Brazilian has been disciplined for his actions.
A statement from the club said: "Kenedy's actions were a mistake that he will learn greatly from.
"His behaviour does not represent the entire team and does not align with the club's high expectations and strict requirements of its young players. He has been strongly reprimanded and disciplined.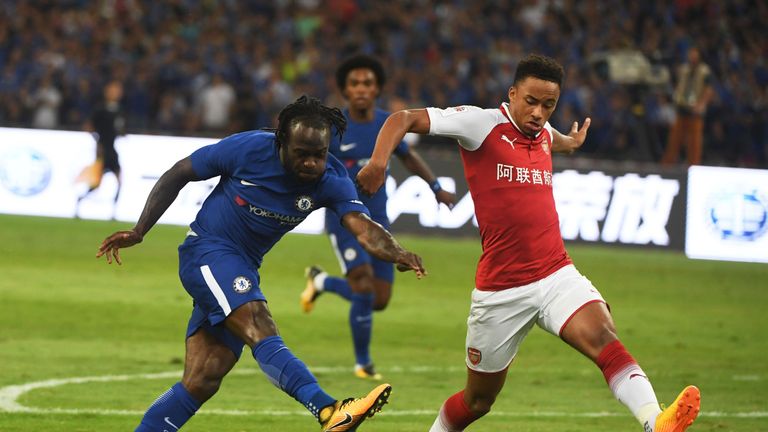 "Everyone at Chelsea Football Club has the utmost respect and admiration for China and loves our Chinese fans.
"It is because of this that the negative impact we have seen over the last two days has left us shocked and saddened.
"Once again, we sincerely apologise for the hurt caused to our Chinese fans as well as to the Chinese people."
Kenedy said: "I would like to apologise to the people of China for the offence I have caused. It was never my intention to insult or offend anyone at all and I now realise that my comments were totally inappropriate."
Kenedy made just two appearances for Chelsea last season after returning from a spell on loan at Watford, where he made only one appearance, during the first half of the Premier League season.