Chelsea's Tiemoue Bakayoko: 'I don't feel pressure to be like Nemanja Matic'
By Patrick Davison and Ben Grounds
Last Updated: 21/10/17 12:33pm
Chelsea midfielder Tiemoue Bakayoko says he is not concerned about replicating the success of Nemanja Matic as the Blues look to get their Premier League title defence back on track.
The champions could have only one senior midfielder fit for the Saturday lunchtime clash at home to Watford, live on Sky Sports Premier League, with N'Golo Kante and Danny Drinkwater both ruled out and David Luiz joining Bakayoko in facing a fitness test due to a muscle problem.
It would come as a setback for the former Monaco midfielder, who scored his first Premier League goal in the 2-1 defeat at Crystal Palace last weekend.
Bakayoko was brought in to replace Matic after the Serbian was sold to Manchester United, but the France international is focused on being himself after adapting well during his first three months in west London.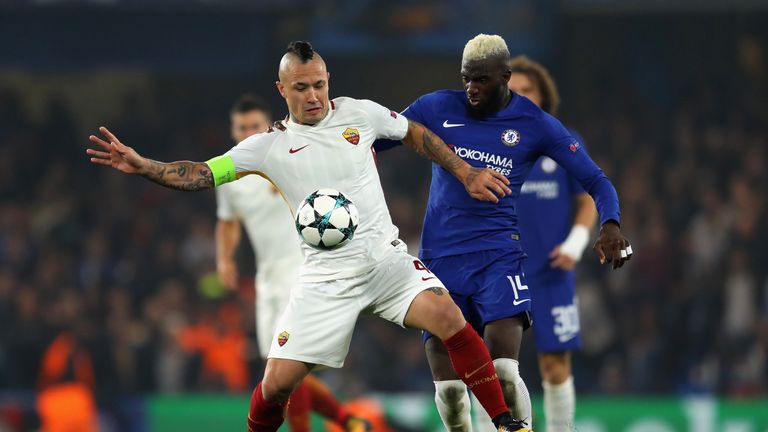 He told Sky Sports: "My role is about linking up well with the player alongside me, whether it's N'Golo or Cesc (Fabregas). We all know that N'Golo was named the best player in the Premier League, so I've been learning a lot from him.
"I'm not here to do what Matic did. Matic is a player that I really like; he's a very good footballer. I'm here to play my game, to try to implement what the coach asks, which means sticking tight to the opponents' playmaker, getting forward when I can and, above all, controlling the ball well and anticipating the play.
"I'm trying to show a mix of the two: part of what N'G [Kante] is about and the technique that Matic has. I've watched both players a lot and Chelsea are a club that I've always watched. I watched almost all of the club's games last season.
"I don't want to do what Matic did here just because I play in the same position as him. I'm trying to do what I know how to do and if the coach is happy with that, great. If he isn't, I'll keep working hard to become the player that he wants me to be."
Bakayoko is proud of where he has come from, with the No 14 shirt worn throughout his career a reminder of the neighbourhood he has come from, the 14th district in Paris.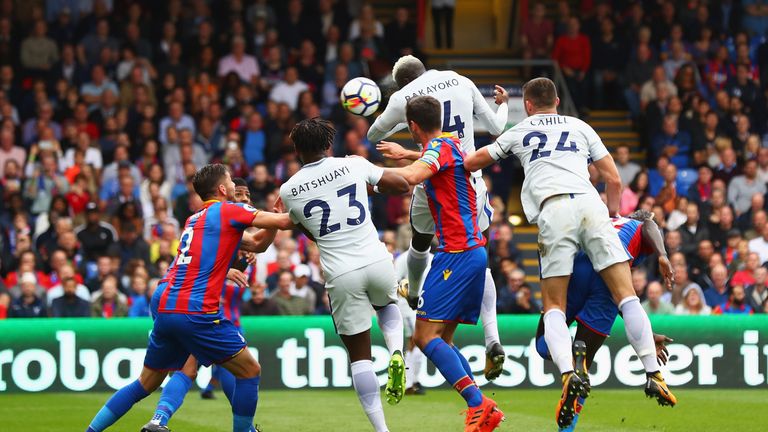 The 23-year-old hopes to be wearing the number for the foreseeable future at Stamford Bridge, having already scored twice in 11 appearances for the Premier League champions.
"So far, things have been positive," he added. "I've played in several games already and we've picked up some good results. The last two or three matches haven't gone quite as well, but I feel that I'm still progressing. I'm playing for one of the best managers in the world. Many of the best players in the world are also here, so you can't help but improve.
"Antonio Conte is one of the main reasons why I signed for the club. I knew that he was a coach who'd help me improve in terms of tactical awareness, and who has won many trophies. He has enjoyed success wherever he has been. In tactical terms, I think I've taken on what he expects from the team and his players.
"Now I need to improve on the ball and there are some little details that need to be smoothed out. I'm improving and in a few weeks' time, I hope to be have progressed further in all facets of the game."
Bakayoko follows a well-trodden path from France to Cobham, and the midfielder is grateful to the role played by former Chelsea anchorman Claude Makelele in developing his game during his time as technical director at Monaco.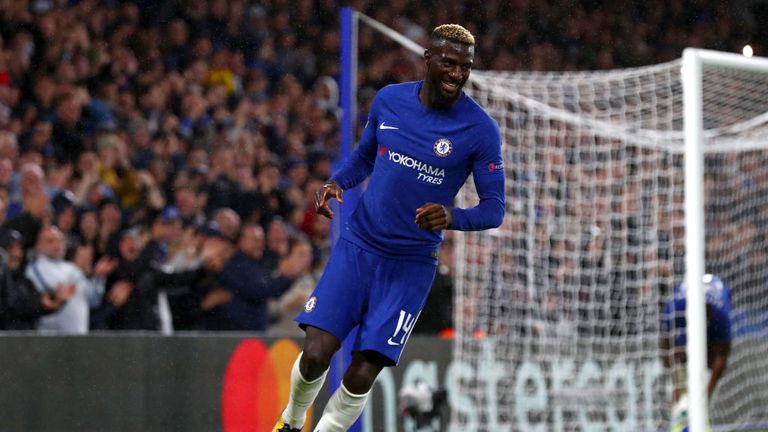 The pair had regular conversations during their time together at Stade Louis II, with Makelele influential in helping him develop into a vital player in the club's Ligue 1 title success and run to the Champions League semi-finals last season.
Following his £40m summer transfer, Bakayoko already feels at home.
"I feel very settled here. London is a big city and I'm enjoying it here. I have great team-mates and the fans are passionately behind me, which is something that was missing at Monaco last year.
"There were far fewer fans there. Monaco have a small stadium and it's in a small principality. The fanbase wasn't as big, but the fans at Monaco were still good. They did get behind the team, but everything is 10 times bigger and 10 times louder here.
"It's exactly how I expected it to be. There are plenty of top players and fantastic stadiums with great atmospheres in every game. I'm in the league that I expected to be playing in and it's a dream for me to play here.
"I'm really happy to be here and test myself. I know I'm going to progress and achieve my goals both with my club and on an individual level."