Antonio Conte has continued his war of words with Jose Mourinho, brandishing the Manchester United manager a "little man" and a "fake".
Having traded barbs in the media during the week, Mourinho made an apparent match-fixing jibe towards Conte on Friday after United's FA Cup win over Derby.
Conte was hit with a four-month suspension during the 2012-13 campaign for failing to report match-fixing at his former club Siena, but he was completely exonerated of any wrongdoing in 2016.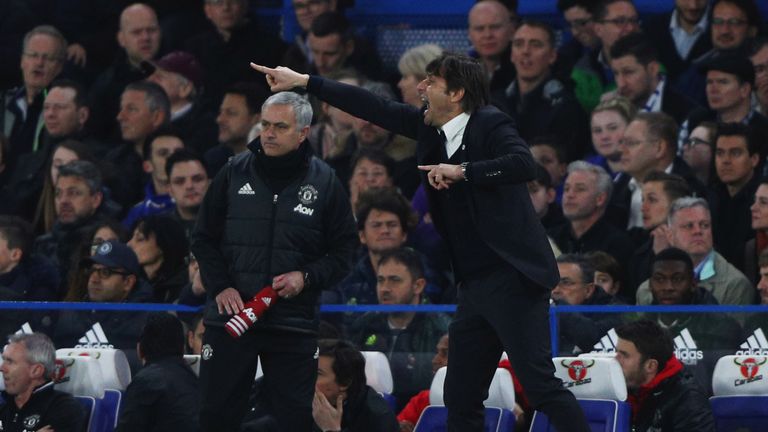 Asked about Mourinho's latest comments after Chelsea's FA Cup draw with Norwich on Saturday, Conte said: "I consider him a little man, I consider him a man with a very low profile.
"When there are these types of comments, before (making them) you have to know very well the truth.
"Before you make this type of comment, before to hurt another person, you must pay great attention. You show you are a little man. I know him very well in the past. In the past he was a little man in many circumstances, is a little man in the present and for sure he will be a little man in the future.
"He is not my problem, I consider him a very little man with a very low profile. I remember for example with [Claudio] Ranieri. He offended Ranieri for his English, then when Ranieri was sacked he put a shirt with his name on. This shows you are a fake.
"If you want to fight a person, you try to kill this person. And then after two years you try to help this person, because maybe it's good for you, for your profile.
"The situation is very clear. I don't have anything to clarify. It will be the opportunity in the game against United when we go to Old Trafford. Me and him face to face. I'm ready. I don't know if he's ready."
Manchester United and Chelsea meet at Old Trafford in the Premier League on February 25.