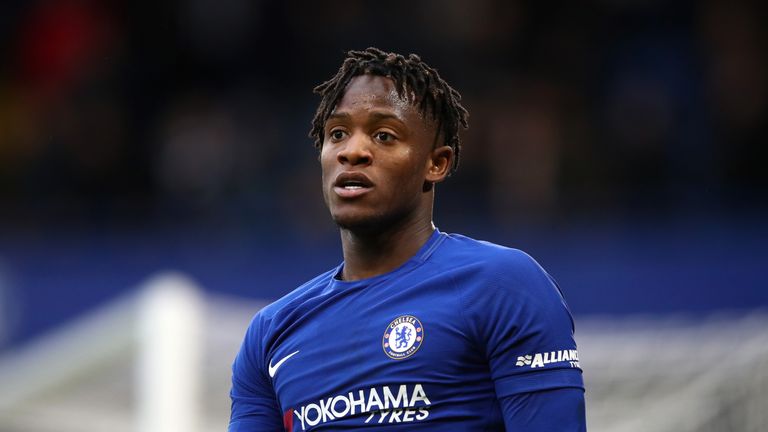 Antonio Conte is unsure if Michy Batshuayi will stay at Chelsea if the club brings in another player in January.
Batshuayi scored twice and impressed as Chelsea booked their place in the FA Cup fifth round with a comfortable 3-0 win over Newcastle at Stamford Bridge on Sunday.
The Belgian striker took advantage of Alvaro Morata's absence to produce a man-of-the-match display, but Sky Sports News understands Chelsea are willing to pay Roma £26m for striker Edin Dzeko in a bid to bolster their striking options for the second half of the campaign.
Speaking after Chelsea's win over Newcastle, Conte said: "There is a World Cup this summer and every player wants to play to try to push for the competition. This is another situation.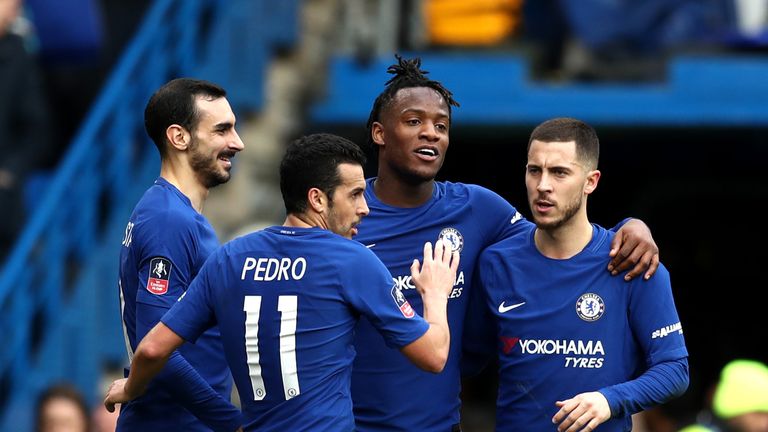 "If the club decides to add another player, I don't know if Michy wants to stay or go on loan. This is a player decision, not mine. I want to continue to work with my players.
"I don't know what will happen but when you have to play in the Champions League and FA Cup, three strikers is the minimum. Then we have to see what will happen in the transfer market."
The former Marseille striker has scored 10 goals for Conte's side this season despite his limited game time, and Conte admits the lure of first-team football elsewhere might affect Batshuayi's thinking.
Conte was pleased with the 24-year-old's contribution on Sunday and reiterated his happiness with the players available to him heading into February.
The Italian added: "If you see our squad, we don't have three, four, five strikers. We have two, Morata and Batshuayi. There is also [Eden] Hazard if I decide to play with [Ross] Barkley, Willian and Pedro.
"My task is to try to exploit every player in the best way. For sure, it's important that he's scored, but he also has to work hard to help the team. He improved a lot his energy and then the club will make the best decision.
"If the club wants to add players to this squad or if we continue with just two strikers, I'd be happy in both cases."