Wyscout has been an integral part of the evolution of scouting from a traditionally human discipline into a digital one since its launch in 2004 - and now even top players such as Willian are using it.
Ninety-five percent of teams in the Premier League use it to scout players across the world from the comfort of their training ground offices, as well as most top clubs across 87 countries.
Wyscout is a subscription service on desktop, mobile and tablet that collects and presents performance data and video on all players from more than 500 leagues worldwide, going as far down as youth and semi-pro levels.
Club scouts and third-party agents have been using it to track the development of players for some time now. Both can keep an eye on the next exciting prospects or use it to find a new target when all their other options have been exhausted.
CEO Matteo Campodonico believes "most transfers in the January window started from Wyscout" and, in an exclusive sit down with Sky Sports at the company's HQ in Italy, he said: "The first move to watch a player is not on the field, but on Wyscout. It has made a sort of democracy (in transfers). Any club can watch any player in the world.
"I remember clubs told me they bought players without watching them. It's normal that in the last few days of the transfer window you don't have time to watch, you just have to trust someone. Today they can trust but also watch them."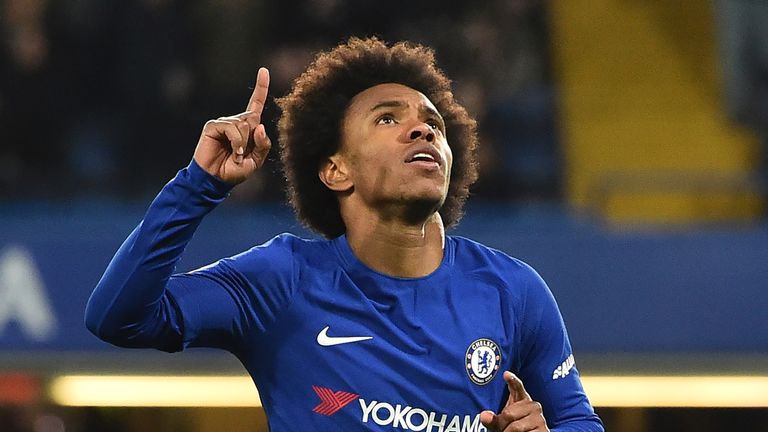 Clubs have been providing their players with bespoke performance data for some time. Leicester were one of the first and used it to great advantage during their Premier League title-winning season in 2015-16. They gave their players iPads to review previous matches and training sessions during the week, or get an idea for their role as a new arrival.
But players are now taking the power of performance analysis into their own hands. Chelsea forward Willian is one of a number of elite players utilising Wyscout to monitor his performances and that of contemporaries elsewhere. He can watch clips of every pass he makes, every interception, every aerial dual and every throw-in, to learn from and improve his game.
He can also prepare to face opponents with it, or look to emulate another star from another country, and even his father Severino da Silva is using it to follow his son. "Wyscout is the perfect tool for any football professional," he told Sky Sports. "It has everything I need to monitor Willian's performance as well as other top players around Brazil and the world over."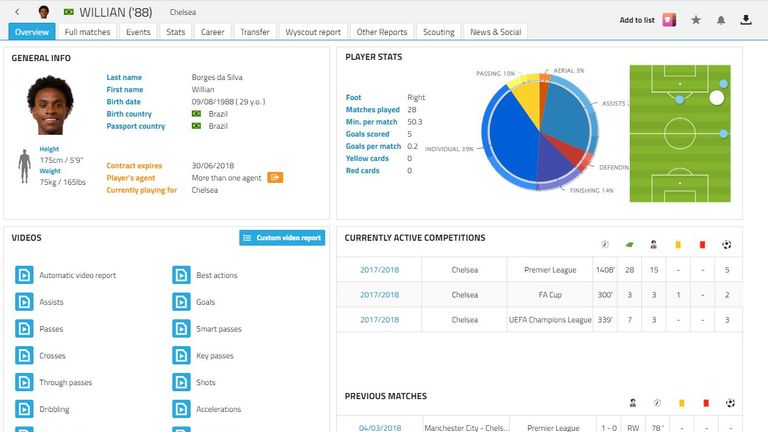 Wyscout's hope is that footballers at all levels, whether an elite pro or Sunday league player, will download the app and start using it to educate themselves.
Campodonico said: "I started Wyscout personally because my coach taught me football through videos. He showed me Marco van Basten and Roberto Baggio. I remember any action he showed me.
"We are also studying this kind of interaction. Wyscout is an educational tool for any player in the world. Since we launched the new app, we started introducing this idea."
Journalists have also started to make use of the Wyscout platform. Commonly, especially when it comes to player transfers, information is gathered in snippets from different sources, which need to be pieced together like a jigsaw in order to report the full picture.
Wyscout can help do that. Its power rankings feature, for example, allows this information to be inputted into a search function, which will then provide a list of players that fit that criteria, presented in order of best-performing. It can steer a reporter in the direction of a club's transfer targets and help them ask the right questions.
The platform can also help pundits with their analysis of the game, providing the base data that can be translated into something interesting for their audience.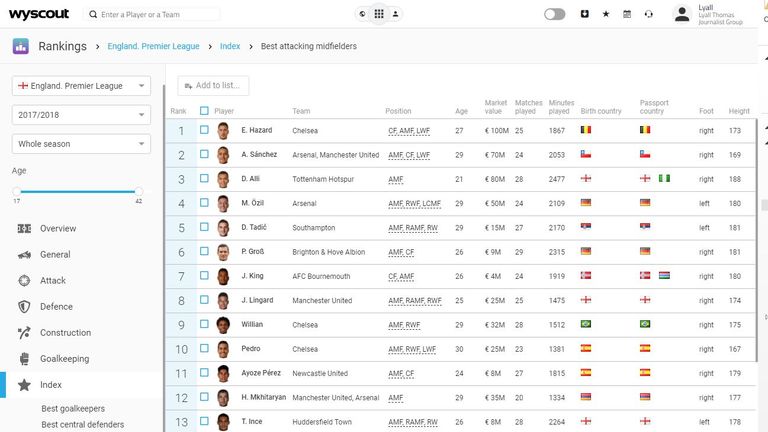 "It's normal to see journalists analysing games like coaches do," Campodonico said. "It's normal to open Twitter or Instagram and read statistics. This level of analysis of football knowledge is increasing all over the world at any level of football. All this is our world.
"Since 2015, we started a big production of data. We can create super new features for the clubs, coaches, scouts, goalkeeping coaches, agents, and journalists. Data is something, but not enough. We believe you need video to understand football. Most of the new things [in Wyscout] put together data and videos."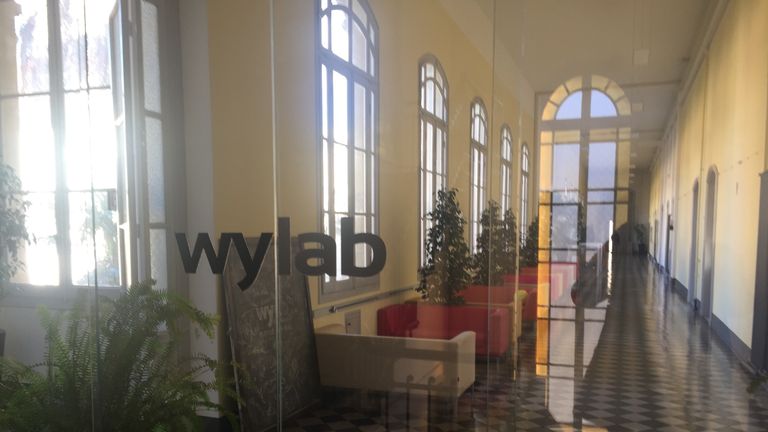 Sky Sports met Matteo at the Wylab in his home town of Chiavari in Italy, where the company began, and where Wyscout is helping other startup companies, such as sports social media tracker Noisefeed, get a foothold in the industry.
"In the elite of football, we really did a great job, but of course we cannot stop (there)," Campodonico said. "We hope to do more. The dream is not finished.
"When we started, the dream was it would be great if everyone in football uses it. I do hope that one day any player in the world will have Wyscout."
You can download the Wyscout mobile app yourself here.