Eden Hazard insists he is happy at Chelsea but has challenged the club to match his ambition with new signings this summer.
The 27-year-old, who is currently under contract with Chelsea until 2020, believes Chelsea need to significantly strengthen if they are to challenge for the Premier League title next season after a disappointing second campaign under Antonio Conte.
Asked what would persuade him to sign a contract extension with the club, Hazard said: "I'm waiting for new players next season.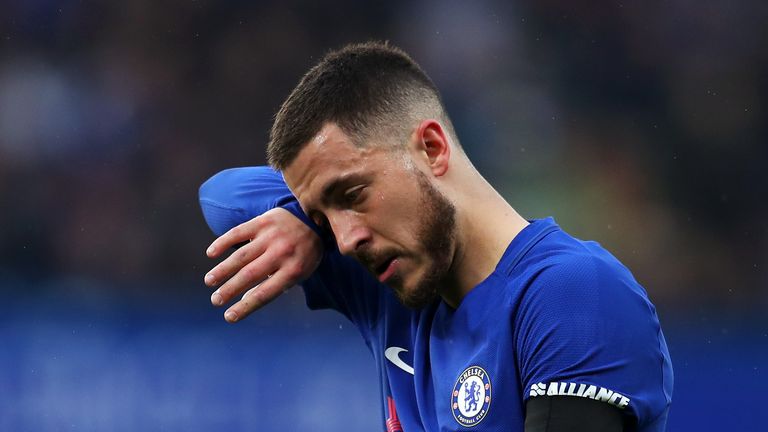 "I want good players because I want to win next season the Premier League."
He added: "That's why I'm taking my time. It's something big. I need to think about a lot of things. One thing I'm sure is that I'm happy here."
Hazard will look to end the season on a high when Chelsea take on Manchester United in the FA Cup final on Saturday, and the former Lille winger says it will not be his final game for the club - regardless of the result.
"I think it's not my last game. It's the last game of the season, that's it," he added.
"For me in my mind I'm here. I have one week to play now. Saturday is a massive game. I just want to win."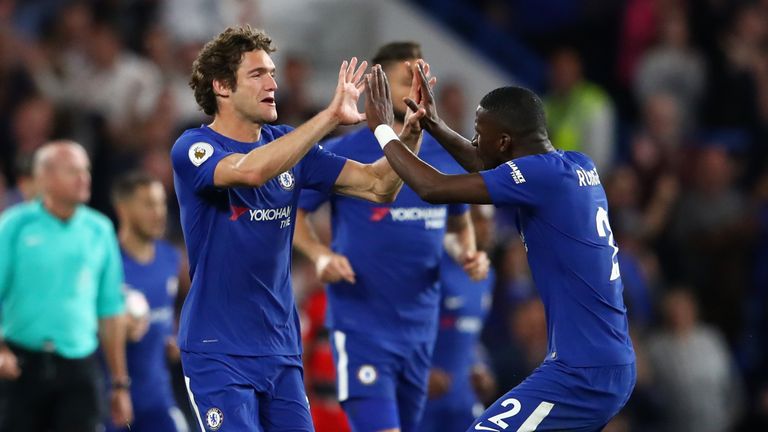 Hazard admits the current campaign has been a disappointment but insists Chelsea can "save their season" if they beat United at Wembley.
"We're Chelsea. We need trophies at the end of the season," Hazard added. "At the moment we have nothing. We have not qualified for the Champions League. So the season has been bad.
"If we can't be in the Champions League we need the trophy. It's up to us to save the season with the FA Cup. I've never won the FA Cup. I hope this year is for me and for Chelsea. We will give everything."