Roman Abramovich remains fully committed to Chelsea despite stadium plans stalling
Last Updated: 31/05/18 4:57pm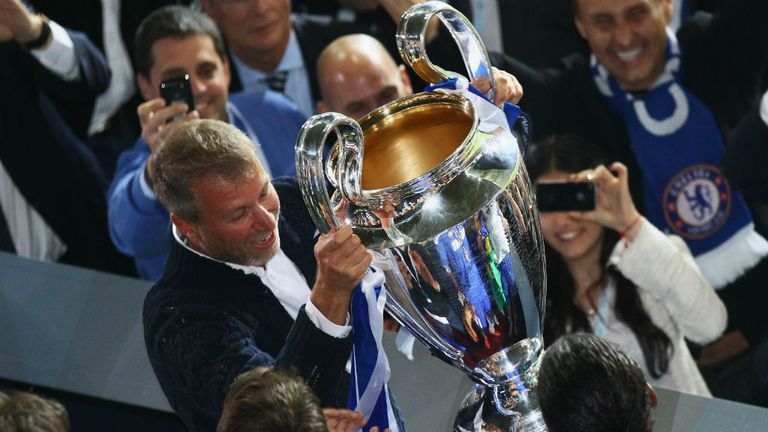 Roman Abramovich remains fully committed to Chelsea despite the fact plans to redevelop Stamford Bridge have been put on hold, Sky Sports News understands.
The Russian billionaire sanctioned the decision to put all further developments of Chelsea's home ground on hold, which was announced on Thursday.
However, one source has told us that it is still "business as usual" at the west London club and that Abramovich's commitment to the club is "unwavering".
He was due to invest up to £1bn in the rebuilding project, which received planning permission last year. It was expected that Chelsea would play at an alternative venue, probably Wembley, until the start of the 2020-2021 season when the new stadium would be ready.
Abramovich, who has owned the team since 2003, attends the majority of Chelsea matches. However, delays over his latest visa application renewal led him to miss Chelsea's FA Cup final victory over Manchester United earlier this month.
Having become an Israeli citizen last week, Abramovich can now visit Britain for up to six months a year, but will have to apply for a work permit if he wishes to do business here.
The British government has scrutinised Russian business people and diplomats carefully since the Salisbury poisoning of former Russian spy Sergei Skripal and his daughter Yulia in March.