David Luiz is hopeful he can reach an agreement to stay at Chelsea beyond this season.
The Brazilian defender, who was a standout performer in Saturday's 2-0 win over Manchester City, is in the final year of his contract.
Chelsea have a policy of not giving contract extensions of more than one year to players over the age of 30 and that has proved a sticking point in negotiations with Luiz, who can begin talking to other clubs in January.
"I am just trying to enjoy myself, like I do every single day," said Luiz. "Then, for sure, we will do the best thing for me, for Chelsea, for everybody."
Asked whether or not he would accept a one-year extension, Luiz replied: "We are still talking, let's see. Let's see what the future brings.
"I love this club, everybody knows I want to stay."
Luiz gave a timely reminder of his qualities to Chelsea's decision makers on Saturday as he scored a goal and played a large role in holding City scoreless for only the second time this season.
City's lead over Chelsea has now been cut to seven points, while Liverpool are eight ahead, and Luiz hopes the Blues have provided a blueprint to the rest of the league of how to beat Pep Guardiola's side.
"I hope, I hope, I hope so," said Luiz. "But I also know they are a fantastic team and they accept to lose sometimes too because they have experience of that. But I hope we hurt them and we can move up the table and be closer to them.
"At the moment they are the best team in the world, more than three years together. It is never easy to play against them, but I think we had the right humility and right plan to win the game.
"When you play this type of game, it is a time to give everything and understand how far you can go. So this was an amazing game and we beat the best team in the world."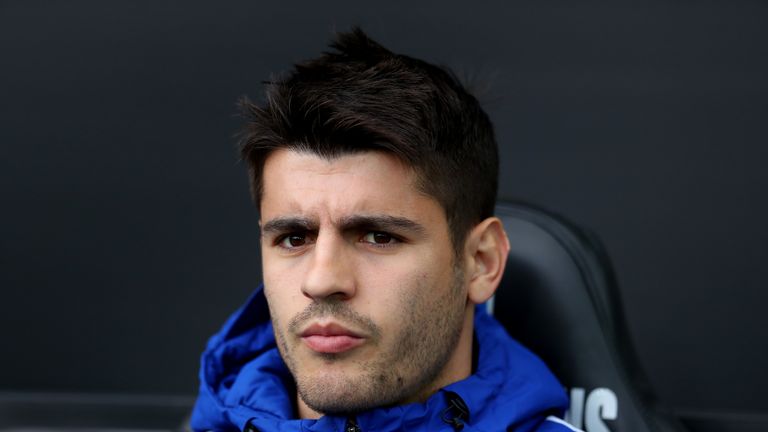 Luiz also had words of encouragement for Alvaro Morata, who was left out of Chelsea's squad entirely on Saturday.
"He's an amazing player and person, and for sure he will bounce back and be in the team," said Luiz. "He is part of this family, sometimes you are in the group, sometimes not but he's an amazing professional and he has many, many qualities to score many goals for Chelsea."