Maurizio Sarri has struggled in his first season at Chelsea and has alienated the fans with his refusal to adapt his system, says Italian football expert Adam Digby.
Chelsea were unbeaten in their opening 12 games of the Premier League season and looked like potential title contenders - 'Sarriball' was working.


However, a 3-1 loss at the hands of Tottenham in November put an end to that run and has been followed by five defeats in 13 league games, which has seen Chelsea drop out of the top four and Sarri criticised.
Chelsea fans expressed their discontent with Sarriball from the Stamford Bridge stands on Monday night as they watched Manchester United knock their team out of the FA Cup in a lacklustre 2-0 defeat.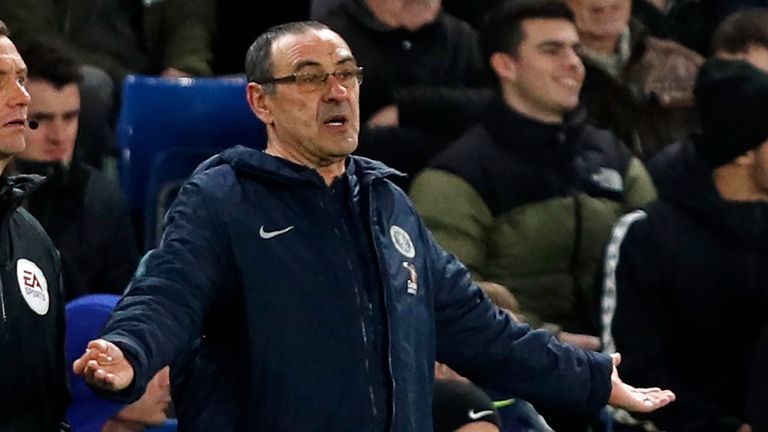 Sarri's future has been discussed by Chelsea's hierarchy, according to Sky sources, but should they give him more time? Football writer Adam Digby, the author of 'Juventus: A History in Black and White' and an expert on the game in Italy, gives his verdict...
What is Sarriball?
It's an Italian version of the 'tiki-taka' football we associate with Pep Guardiola. It shares a lot of the same tenets of the ball possession, high pressing and up-tempo style.
Why has it not worked in England?
He's only been there for six months. This season has incredible echoes to his first season at Napoli. They got off to a bright start and then just after Christmas, it started to fade away. His players started to falter as they got used to his demands.
It all comes down to a matter of time and the key thing with Sarri is that he's 60 years old, and he is who he is at this point. He has been the same before Napoli and he will be the same as long as he keeps coaching.
It took him 18 months to get the team working to the level when his Napoli were one of the best sides that Pep Guardiola's Manchester City had played.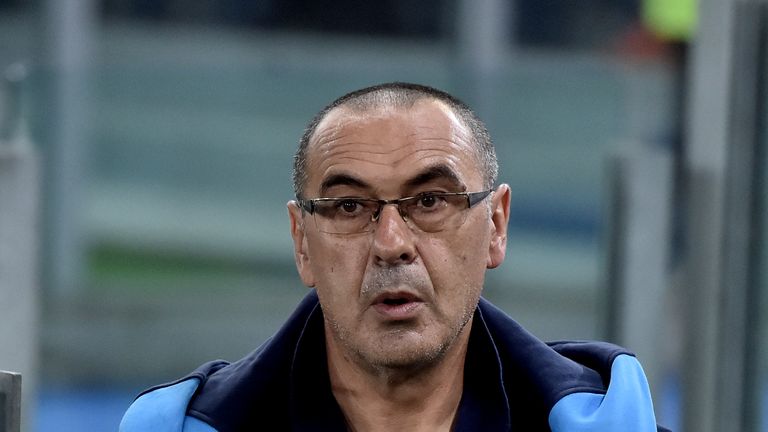 Does Sarri have a Plan B?
No, he doesn't. Much like Guardiola, Jurgen Klopp or Arrigo Sacchi before them. These managers have their own philosophy and their own approach - that is who they are and they don't compromise on that.
How do you solve a problem like Jorginho?
I think a lot of Jorginho's struggles are due to the rest of the team getting used to what he's doing. That might sound like an excuse but, until everyone else is flowing well around him, Jorginho is not going to look like half the player he was at Napoli.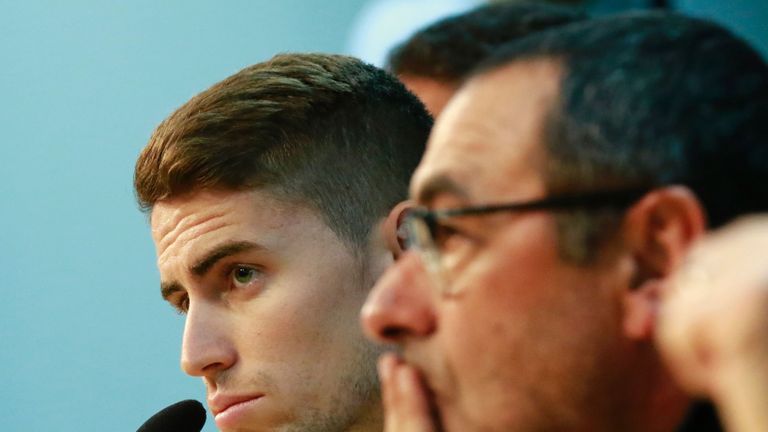 It's the same as if you took Xavi away from the great Barcelona team and dropped him into another team - you need everyone else to know what that entails and where they should be.
Until the rest of the team adapts, Jorginho will be the one that struggles and because he is Sarri's man, he is going to be the scapegoat for the failures of the system overall.
Is Kante out of position?
In Sarri's system, Jorginho is the hub of that with his passing. The more defensive, box-to-box player alongside him, which would have been Allan at Napoli, is Kante at Chelsea - who is a much better player.
That's the role he is asked to play, and in Sarri's mind and in his system, Kante is not out of position - that's where he should be and that's just one of the key fundamental points of this system.