Juan Mata eyes dominant win for Chelsea in vital Manchester United clash
Chelsea playmaker Juan Mata feels Sunday's game with Manchester United is already a vital game in the title race.
By Francisco Acedo
Last Updated: 27/10/12 3:41pm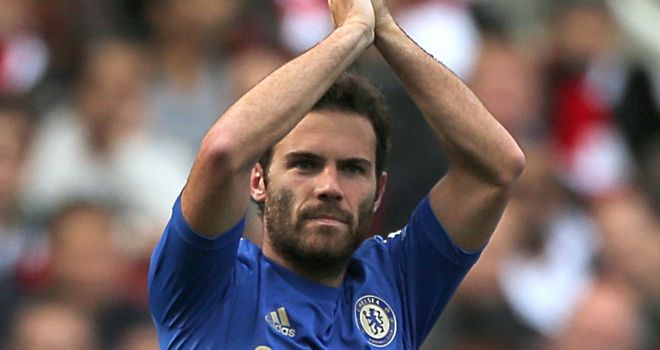 The Premier League leaders host United at Stamford Bridge after losing to Shakhtar Donetsk in the UEFA Champions League in midweek but Mata remains confident of an influential victory.
"This type of match is worth more than three points," Mata told SkySports.com. "This could influence the title because it is key to defeat Manchester United on Sunday.
"The team is shocked by the defeat in Donetsk but now is the moment to bring joy back to the fans. I am convinced that the defeat in Ukraine was an accident. We are still in a good position for us to qualify."
He added: "United are always a hard rival that never concedes chances on the field. We are prepared for the battle."
The 24-year-old Spain international believes the Blues are a better team this season and is already looking to inflict a psychological blow to United's title hopes that could prove significant in May.
"Chelsea have made an excellent start in the Premier League," said the former Valencia man. "I see the team having a better chance of winning the title than last season.
"How do you win against Manchester United? With our style of play and domination of the ball. The onus is on Chelsea and this is the danger because I do not believe that United will come on the field and go all-out attack.
"Since my arrival in English football I have noticed that those matches are specials. Mentally the defeated team are affected and we want to increase the gap between us and United.
"This Chelsea team have things very clear. We desire to be champions of the Premier League."