Chelsea target Wilfried Bony set for summer exit from Vitesse Arnhem
Wilfried Bony's agent has refused to confirm interest from Chelsea but admits the striker will move in the summer.
By Vasek Kadlec
Last Updated: 30/03/13 12:41pm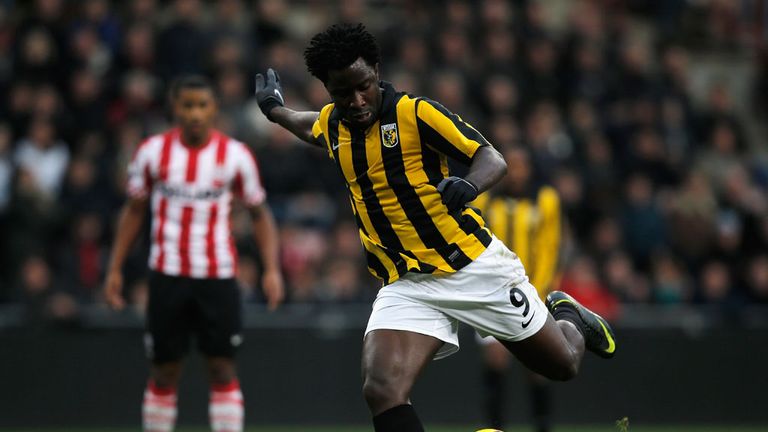 Bony has scored 26 goals for the Eredivisie side so far this season and agent Dalibor Lacina is convinced the time has come for the player to test himself at a higher level.
"The most important thing is for Bony to keep his form and reach the best possible position with Arnhem," said Lacina, quoted in Czech newspaper Blesk.
"But at the same time we have been negotiating his exit, which we must make happen in the summer.
"It is a sensitive matter and the Arnhem management have asked me not to make any comments.
"All the pieces of information that have been published are, for the most part, speculation which I do not want to comment on.
"We have been in talks with some specific clubs and as well as that there is a group of big clubs which are waiting in the wings."
The Ivory Coast international has been linked with a move to London in recent weeks with Chelsea, West Ham and Fulham all reportedly targeting the 24-year-old forward.