Premier League: Kevin De Bruyne will fight for first-team place at Chelsea next term
Belgium forward Kevin De Bruyne is determined to force his way into the Chelsea first team this season.
Last Updated: 21/06/13 1:49pm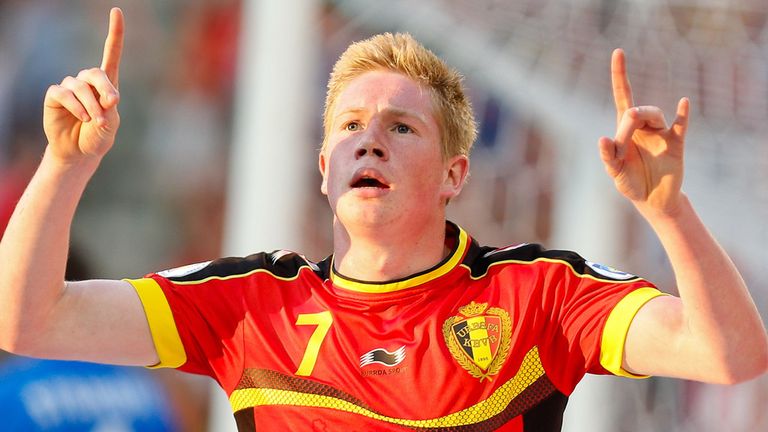 The Belgium forward signed for the Blues in January 2012 in a £6.7m move from Genk before being loaned out to Werder Bremen last season.
The 21-year-old impressed during his spell in the Bundesliga and was being linked with a possible move to UEFA Champions League runners-up Borussia Dortmund.
But his agent, Patrick De Koster, has revealed that Mourinho called his client after Belgium's 2-1 win over Serbia earlier this month in which De Bruyne scored the opener, and assured him he had a future at Stamford Bridge.
De Koster said: "Mr Mourinho gave a phone call to Kevin, explaining a little bit the situation for next season.
"We didn't receive any guarantees, but it's normal in a team like Chelsea. It's up to him to prove like he did in the last 18 months.
"A year and a half ago when he signed a contract at Chelsea, it was like a dream which became reality. Afterwards it was important for Kevin to put the right steps at the right moments.
"Kevin wants to play. Playing football, he became a better football player. I think he proved it staying six months more in Genk and last season in Bremen.
"He did very well. Now it's up to him to prove the same thing at Chelsea."