Transfer news: Chelsea midfielder Michael Essien could move, agent claims
Michael Essien's agent has been quoted as saying that the midfielder could leave Chelsea in the January transfer window.
Last Updated: 31/12/13 3:21pm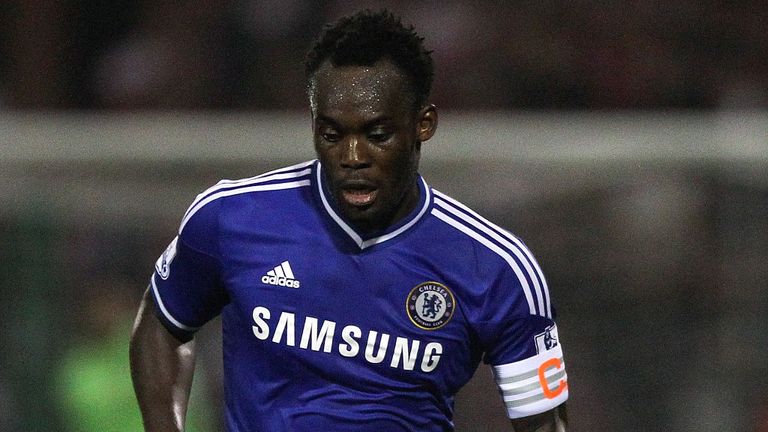 The 31-year-old, who spent last season on loan at Real Madrid, has struggled to hold down a regular spot in the Chelsea starting XI upon his return to Stamford Bridge.
Essien has made just six appearances this season and he was not included in Chelsea's squad for the UEFA Champions League, making him an an attracive proposition for clubs still competing in Europe.
The player's representative, Fabian Piveteau, has now claimed that a number of clubs have made enquiries about signing the former Lyon man.
"He (Essien) could leave Chelsea this winter," Piveteau told French radio station RMC. "Several major European clubs playing in the Champions League were informed and the situation should settle down within the next 10 days.
"You should know that Michael was not on the list of players who can play in the Champions League with Chelsea, so he is free to play in the competition with another club."
Piveteau also moved to reject to reports that Essien could be set for a return to France with Bastia, the club at which he began his career, saying that only Ligue 1's top clubs could afford to sign the 31-year-old.
"A comeback at Bastia? We must stop with this," added Piveteau. "Michael plays at Chelsea, a big club.
"In Ligue 1 he could play only at Paris Saint-Germain, Lyon... but Bastia, FC Sochaux - without disrespect, no. For them to support the salary of a Chelsea player, it is already impossible."