Dominic Solanke backed to succeed at Chelsea by Tore Andre Flo
By Dev Trehan
Last Updated: 27/05/15 5:51pm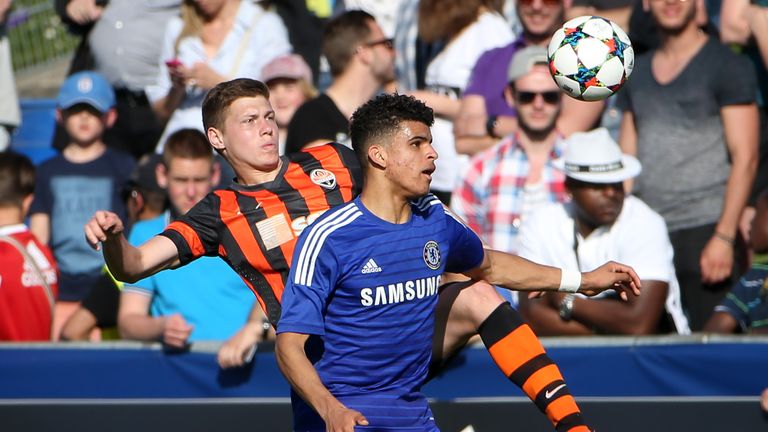 Former Chelsea striker Tore Andre Flo believes Dominic Solanke has all the ingredients to become a long-term success with the Premier League champions.
The 17-year-old underlined his credentials as one of England's brightest young prospects with a hat-trick for Chelsea U21s against Liverpool earlier this month, taking his goal tally for the season to 41.
Solanke was handed his first-team debut by Jose Mourinho in the 6-0 Champions League group win over Maribor last October, and Flo insists the striker has the work ethic to complement his undoubted ability.
"He takes things the right way," Flo told Sky Sports. "He doesn't get big-headed, he keeps his feet on the ground and of course he's very good going forward.
"Dominic also works really hard and young players need to do that, especially if they want to get into Jose Mourinho's team.
"He's got a very good physique and I think he's got great touch on the ball. He's quick but often what impresses me the most is when he looks like he's lost the ball, he somehow manages to get out with the ball, no matter how tight the situation is or how difficult it looks.
"But it's vital he continues to keep his feet on the ground and work hard every day. There is still a long way to go for Dominic even though he has done really well for the youth team. I just wish him the best and hope he can someday become a regular player at Chelsea."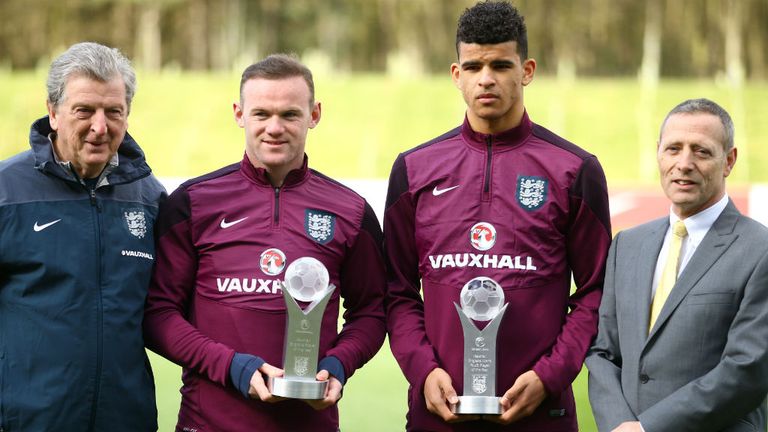 Flo scored 46 goals in 146 appearances during a three-year spell with Chelsea and has since rejoined the club as an academy coach while he undertakes his UEFA pro coaching license.
The Norwegian admits everyone at the club is proud of Chelsea's recent success at youth level, which has seen them win three of the last four FA Youth Cups as well as this season's UEFA Youth League.   
"The first team and all the academy teams have done so well," Flo said.
"All those that have worked within Chelsea are quite proud of what's been going on. I've been here for three years now and I have been so impressed with the set-up, the facilities and the way in which they work at Chelsea.
"I have already learnt a lot as a coach being around such good players and such good colleagues."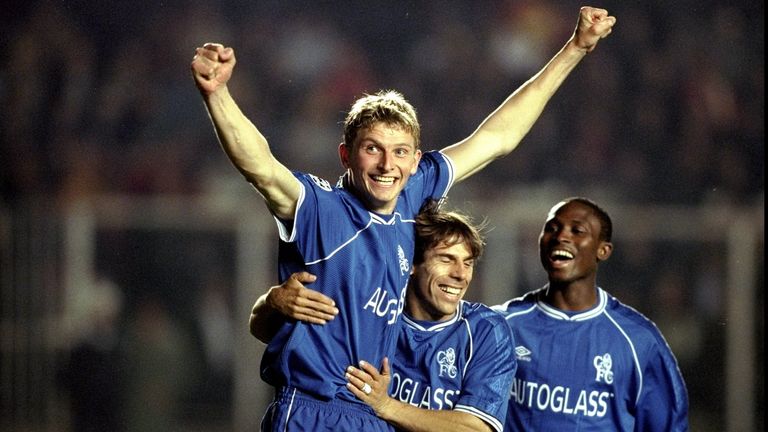 What impresses me the most is when he looks like he's lost the ball, he somehow manages to get out with the ball.
Tore Andre Flo on Dominic Solanke
Flo was speaking at the seventh edition of Chelsea's Asian Star initiative. The scheme is the first of its kind run by a professional club and is designed to boost Asian participation at all levels of the game.
More than 300 youngsters took part in training drills and matches at the club's Cobham training ground, with four places at a Chelsea Foundation Football Development centre up for grabs.
"It's great for the club to be involved in a project like this," he added.
"Chelsea are involved in a lot of great things for children, including trying to develop grassroots football and most of all allowing children to enjoy themselves.
"I'm really proud to be working for Chelsea Football Club. They are doing a great job with grassroots football - especially with events like Asian Star - which is why it's so great to be involved with this club,"