Jose Mourinho has hit back at Rafael Benitez's wife, saying her husband 'destroyed' Inter Milan and she should take care of his diet.
Montserrat Seara joked in Spanish newspaper La Region that her husband "tidied up the mess" left behind by Mourinho after Benitez had taken over at Real Madrid this summer - the third time he has joined a club formerly managed by the Portuguese.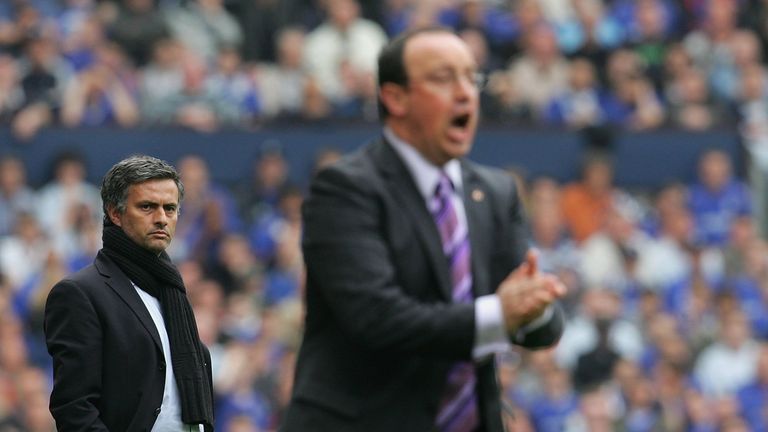 However, speaking after Chelsea's victory over Barcelona, Mourinho failed to see the funny side, claiming Benitez ruined his treble-winning Inter Milan side in 2010 and pointed out the Spaniard had not directly succeeded him at Chelsea and Real.   
"The lady is a bit confused," a straight-faced Mourinho said, drawing laughs from reporters. "I am not laughing.
"Her husband went to Chelsea to replace Roberto Di Matteo and he went to Real Madrid and replaced Carlo Ancelotti.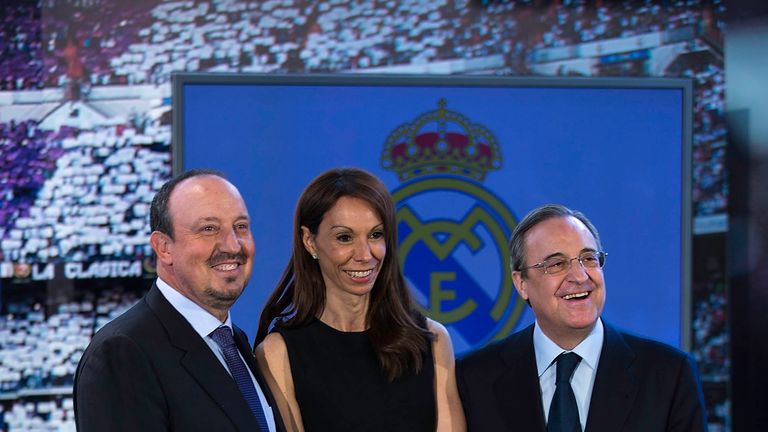 "The only club where her husband replaced me was at Inter Milan, where in six months he destroyed the best team in Europe at the time.
"For her also to think about me and to speak about me, I think she needs to occupy her time, and if she takes care of her husband's diet she will have less time to speak about me."
The relationship between the managers has been strained ever since they went head-to-head during Mourinho's first spell at Chelsea, when Benitez was in charge of Liverpool.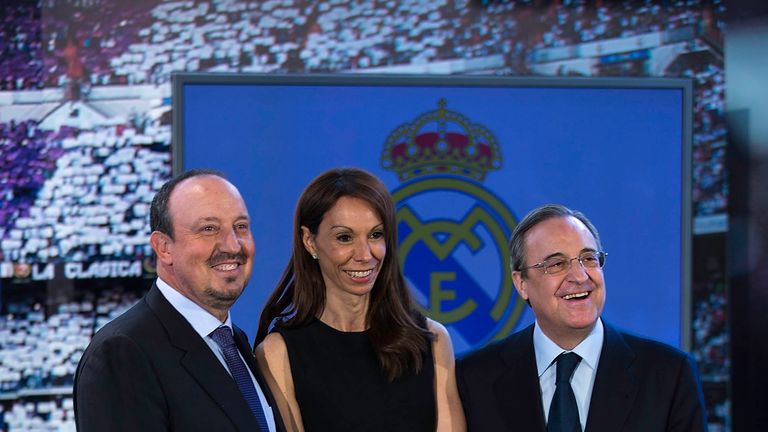 A disputed Luis Garcia goal settled the 2004/5 Champions League semi-final between the sides, prompting Mourinho to credit the linesman with the strike that sent Liverpool to Istanbul and a famous comeback win over Milan.
Chelsea's retort was to win successive Premier League titles in 2005 and 2006, only for Benitez to claim Arsenal 'play much better football'.
And the following year, after Liverpool had beaten Chelsea at Anfield, the Spaniard was asked why the pair had not shaken hands.
"Me and Jose were really good friends until Liverpool started beating them. Since then, he seems to have changed his mind," he said.