Jose Mourinho insists Chelsea were right to sell Kevin De Bruyne and has claimed the Belgian star was "an upset kid".
According to Sky sources, Manchester City are close to a deal for the Wolfsburg midfielder, with the German club valuing him at more than £50m.
The Blues sold De Bruyne for £18m in 2014 to Wolfsburg and Mourinho claims the player was "crying every day he wants to leave" and was not motivated in training.
Mourinho said: "With De Bruyne, if you have a player knocking on your door and crying every day he wants to leave, you have to make a decision. At that time, Chelsea did well.
"If De Bruyne stayed here, not happy and not motivated, and we'd sold him after a year, we'd have got less - 50 per cent less than we sold him for.
"But, if he was at Chelsea and not at Wolfsburg, he wouldn't have reached this level. It was like a wall, a block.
"He was not ready to compete. He was an upset kid, training very bad.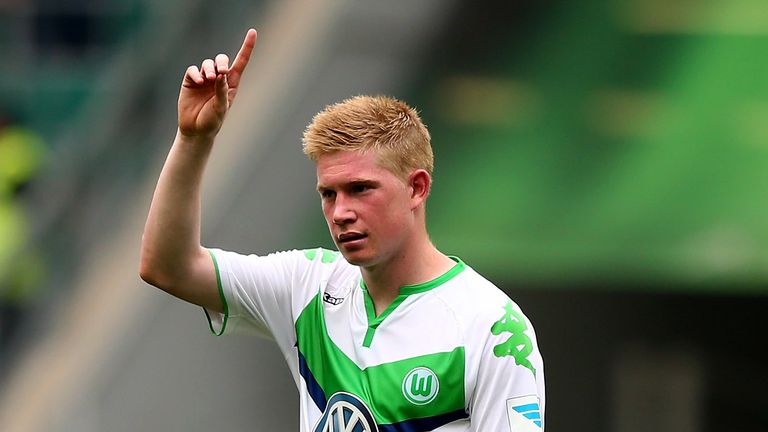 "He always said he had trained well in his life, but he needs motivation to train well by playing every game."
The Blues could give new signing Pedro his debut in Sunday's Premier League game against West Brom following his move from Barcelona.