The cult of the manager is nothing new. Where in recent years it has been Jose Mourinho, Pep Guardiola and Sir Alex Ferguson whose every utterance has become headline news, in years gone by it was Brian Clough and Sir Matt Busby.
The players on the pitch, we are told, are the stars, yet with some managers and at certain clubs, it is the man in the dugout who is most revered.
At no club is this more true than at Liverpool. It began with Bill Shankly, the man who took the club from the old second division and in 15 years won three league titles, two FA Cups and a UEFA Cup. But more than that, Shankly inspired the fans and transformed the club with his idea to build a 'bastion of invincibility.'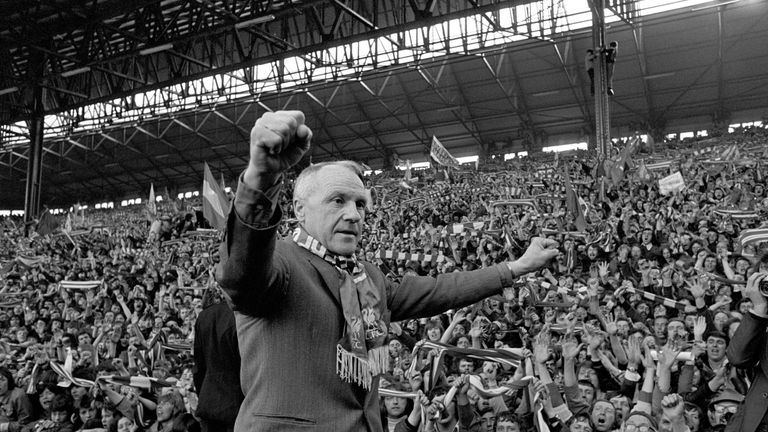 After his departure came Bob Paisley who delivered an incredible six league titles, three League Cups, a UEFA Cup and three European Cups in nine years.
Joe Fagan added to Paisley's success with a treble of the league, League Cup and European Cup in 1983/84, his first season in charge, before Kenny Dalglish took over in 1985. The Scot won a further three leagues and two FA Cups before resigning in 1991.
In more recent times the Kop has showered Gerard Houllier with adoration, bounced to Rafa La Bamba and, in 2013/14, sung of Brendan Rodgers leading his team to glory.
Ultimately, such glory was not forthcoming and Rodgers has gone. Jurgen Klopp now has the task of leading Liverpool and rarely has an individual looked better suited to filling the role.
A proven track record of success, undoubted tactical acumen, the ability to overcome clubs with far greater resources, Klopp has them all. Perhaps most importantly though, the German has the personality and charisma to become the iconic figurehead of the club - and to take it all in his stride.
Having such a status thrust upon them is something that previous managers have struggled with and for many of them the sheer weight of expectation, the desperation to achieve success for the millions of fans across the world, has ultimately taken its toll.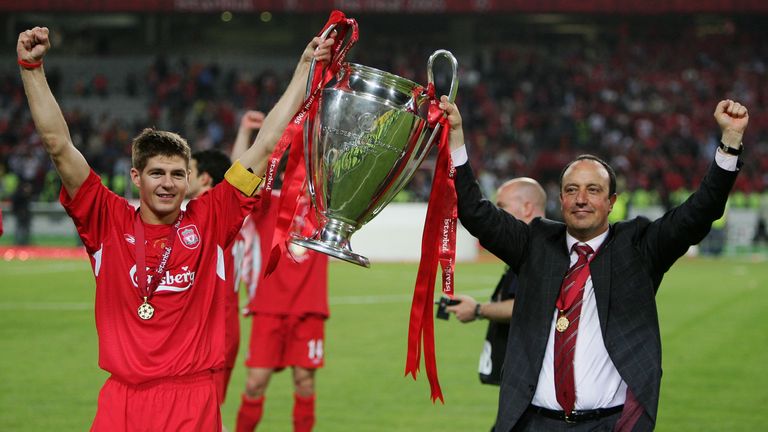 "It may well take someone who revels in that rather than recoils from it, someone who enjoys being that sort of focal point, but one who can laugh along with the ridiculousness of it," says Neil Atkinson, host of The Anfield Wrap podcast.
"Take it too seriously and you'll be criticised. Shy away from the role and you'll be criticised. Being able to be yourself in the eye of the storm may mean you are slightly unhinged but better to be that honestly than a pretence of anything else."
If any manager has proved himself capable of doing just that, it is Klopp. Examples of his unashamed honesty have been highlighted time and again since Rodgers' exit and speculation began that the former Borussia Dortmund boss was the frontrunner to replace him.
Quotes from the enigmatic German have emerged on a whole variety of subjects including his own hair transplant and adult entertainment - as well as the occasional line about football. This not a man who takes himself too seriously and he certainly does not shy away.
Klopp, to the outside world at least, is a man completely at peace with himself. He makes comments that coming from other managers would be ridiculed or sniggered at yet escapes that by coming across as completely genuine. Theatrical they may be but there is nothing forced or rehearsed in his delivery of his often quotable remarks.
It is simply Klopp being himself, unafraid, for example, of revealing he and Shinji Kagawa cried in each other's arms as they did when the midfielder left Dortmund for Manchester United.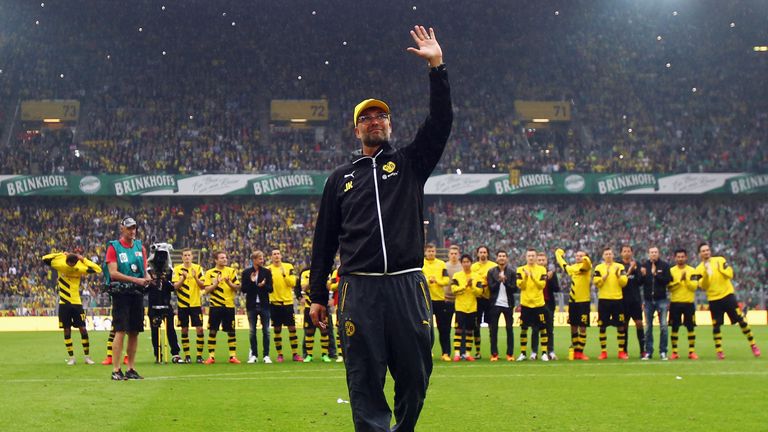 Indeed, his emotion is another thing that, on the surface, makes him such an ideal match for Liverpool and it is something he considers crucial.
Where others have been overwhelmed and eventually ground down by it, Klopp fully embraces the emotion of the fans, seeks it out and thrives as a result of it.
It is what attracted him to Dortmund in 2008 and it is why a now world-renowned manager has taken on the challenge of restoring a Liverpool team with an average position of 6th in the past six seasons to their former heights.
"You cannot win without tactical things but the emotion makes the difference," he has said previously.
The legend of The Kop swaying, of Anfield bouncing on European nights and the pre-match scenes outside the ground during the title run in of 13/14 will have appealed to Klopp.
The Liverpool owners can be pleased then that his appointment alone has already gone some way to unifying what was an increasingly fractured, not to mention fractious, fan base by the end of Rodgers' reign.
In his time at Dortmund, Klopp said: "When you sit in this stadium with your eyes closed, you should sense there is a passionate team on the field below."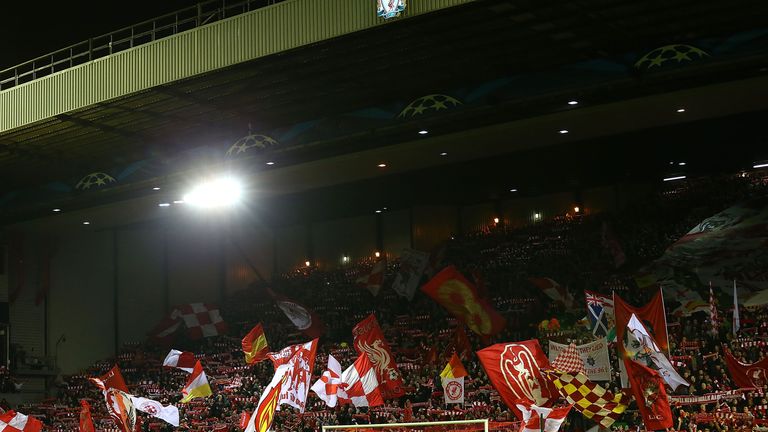 Recreating that type of atmosphere at Anfield is his next challenge. With his ability to connect with the fans, the crowd should be right behind him and if results go his way, it may not be long before he is the latest manager to be deified by The Kop.
The good news for Liverpool fans is that they may finally have found a man capable not only of coping, but revelling in that role.