Liverpool manager Jurgen Klopp is hoping European success can help his side extend their recent run of form against Crystal Palace on Sunday at Anfield.
Klopp took the strongest squad available to him to Russia for the 1-0 win over Rubin Kazan - a significant contrast from predecessor Brendan Rodgers who left six senior players behind for his only away game in Europe this season in Bordeaux.
However, the former Borussia Dortmund boss is not of the same persuasion and suggested the reason many dislike the competition comes down to snobbery.
"I don't need my team at 4am Friday morning [the time Liverpool arrived back from the 2,200-mile return flight]," he said.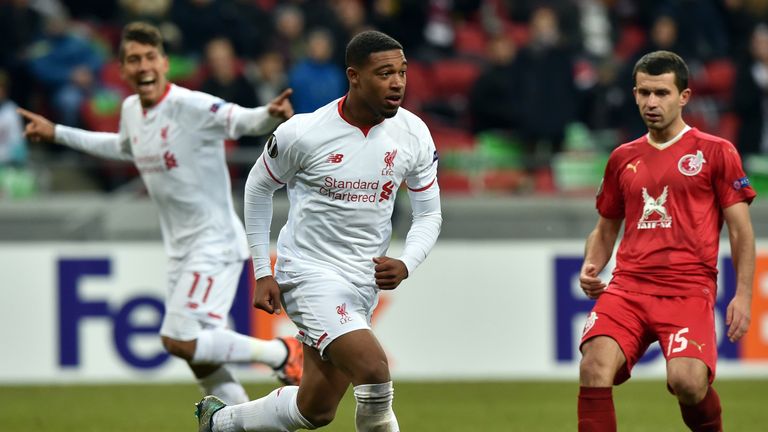 "The difference is not too big. If you play Champions League, you are playing Wednesday and Saturday. Where is the difference (with Thursday and Sunday)?
"Is the only benefit that you like the other tournament [Champions League] more?
"If you play Champions League, you play Wednesday-Saturday. Nobody says 'Go to Real Madrid with 17-year-old guys!' - that is not fair for them. They get experience but not the experience they should.
"What would you have said if we had gone there [Kazan] with a youth team? The Europa League is a great tournament."
Klopp was rewarded with a composed and controlled performance from his side after making just four changes from the team which beat Chelsea on Saturday.
"We have to play. We cannot rest. That is our situation. This has been really good," Klopp added.
"We played without Adam [Lallana], who is in unbelievable shape in this moment; we played without Phil [Coutinho], who had such a brilliant game at Chelsea. We did it without Martin Skrtel, who is in great shape.
"The two full-backs [Nathaniel Clyne and Alberto Moreno] have to run but they are getting better and better - these two guys need games. The best thing is that we have to learn.
"What a game Emre Can had but he is learning and if he runs earlier he doesn't have to make those 100 metre sprints!
"For the moment, everything is okay. There are many games but the Europa League is not a problem for English teams. No winter break might be the problem. It is not a problem for me because I knew about it before (I came to Liverpool).
"If you think we have too many matches, then stop playing at Christmas."