Philippe Coutinho and Roberto Firmino both believe Liverpool are beginning to adapt to Jurgen Klopp's change of style at Anfield.
The German arrived at Anfield in October, replacing the sacked Brendan Rodgers, winning 13 of his 28 games in charge of the club while losing seven.
Former manager Rodgers brought Brazilians Coutinho and Firmino to the club, but the pair were full of praise for the current boss ahead of the Capital One Cup final against Manchester City at Wembley on Sunday, live on Sky Sports 1HD. 
Coutinho told Sky Sports: "At the moment, we're in a good period with him. It's his first final and we hope to win. Each day, we're learning more with him as players.
"We have to work more and of course it's a new style for us and we are adapting to it. The last few games, we have played well.
"When the ball goes high up the pitch, we're close to the goal and we make lots of chances. It's important that we adapt as quickly as possible."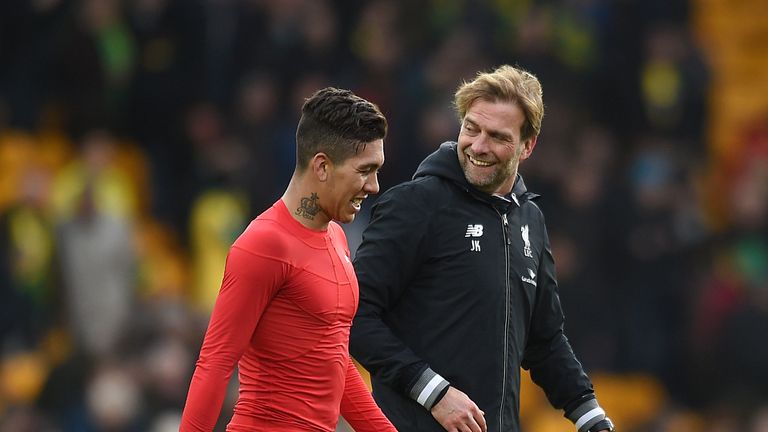 Firmino, signed for £21.3m from Hoffenheim in the summer, has been in fine form in recent months under Klopp, and added: "He's one of the best, if not the best I have worked with. We're very happy with him since he arrived, he has changed the team's style of play and now we're playing better.
"In Germany, this style of pressing happens a lot. I like his mentality. He brings his own philosophy, which is working for us. We are looking forward every day to improve."
Firmino has five goals and three assists in his last eight appearances for the Reds, having been deployed predominantly in a centre forward or second striker role under Klopp.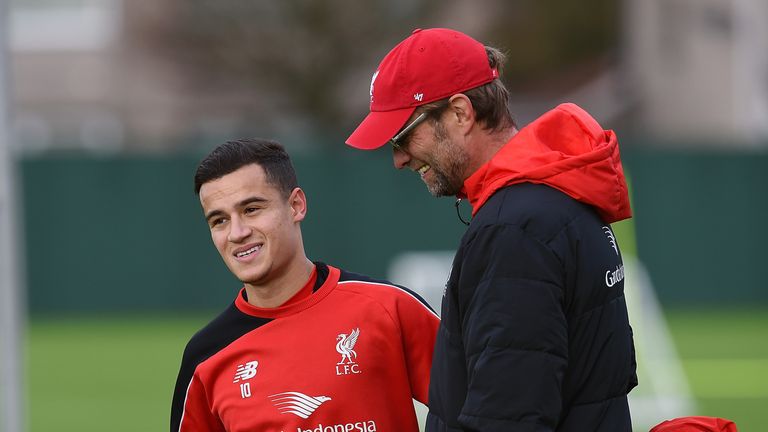 The 24-year-old insists he is enjoying his football alongside compatriots Coutinho and Lucas Leiva, and is settling into the city, despite the British weather.
"I am enjoying playing for Liverpool," said Firmino, "alongside the Brazilians and rest of the team. I get on well with the players and am enjoying the city.
Live Capital One Cup Final


"We've talked about the weather and I have adapted well and now I feel 100 per cent settled in and I just want to play football with this team."
Coutinho added: "Since I arrived here, I have made the most of the opportunity. It has been a dream for me to wear the shirt for one of the biggest clubs in Europe.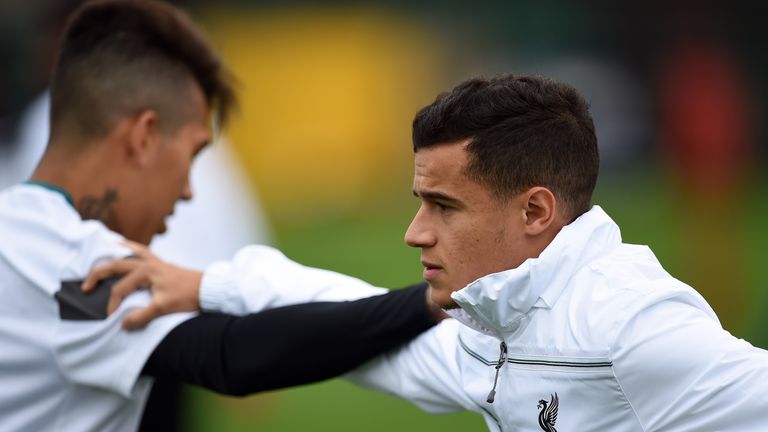 "Every time I go out on the pitch, I try to improve, enjoy myself and help the team."
A win at Wembley on Sunday would give Liverpool their first trophy since 2011, and would be Klopp's sixth as a manager.
Coutinho, whose only Wembley appearance came in last season's FA Cup semi-final defeat by Aston Villa, is keen to set the record straight and get his first piece of silverware as a Liverpool player.
"Last year in the semi-final, we lost the game. We're all excited for the final and full of anticipation for this big moment to arrive.
"We are very excited and I personally can't wait for the moment to come around. It's a big moment for our team and we fought hard to get here to the final.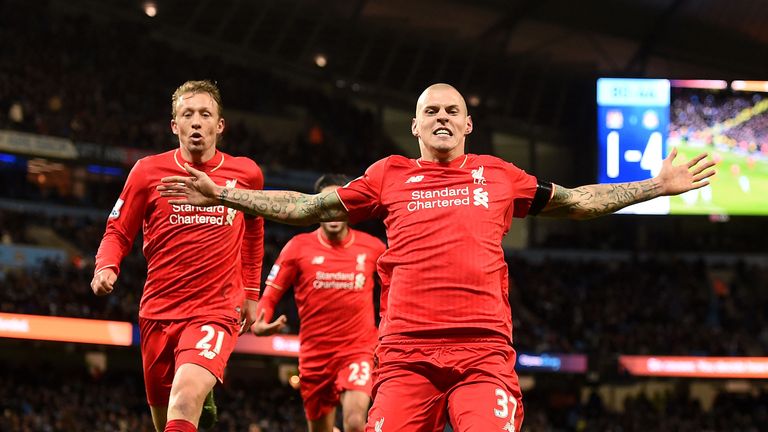 "Now we have to just put the icing on the cake as a reward for all the hard work we have put in."
Firmino added: "We all know what a great occasion this final is, I hope the team will be fully concentrated for the whole 90 minutes.
"But of course, it's a big test for us and we have to give of our best but of course, getting the victory is the most important thing."