Liverpool manager Jurgen Klopp refused to get carried away after his side took a giant stride towards the Europa League quarter-finals with a 2-0 victory over Manchester United.
The German's side outworked and outperformed their north-west rivals for the entirety of Thursday's first-leg tie as Daniel Sturridge and Roberto Firmino struck in each half to underscore their superiority.
In fairness, it could have been more had it not been for a stunning individual performance from United stopper David de Gea.
And the German has demanded a repeat performance when he takes his players to Old Trafford for next Thursday's return leg.
"It was good, from the first second to last second, with only a few minutes in the second half when we lost control," Klopp said.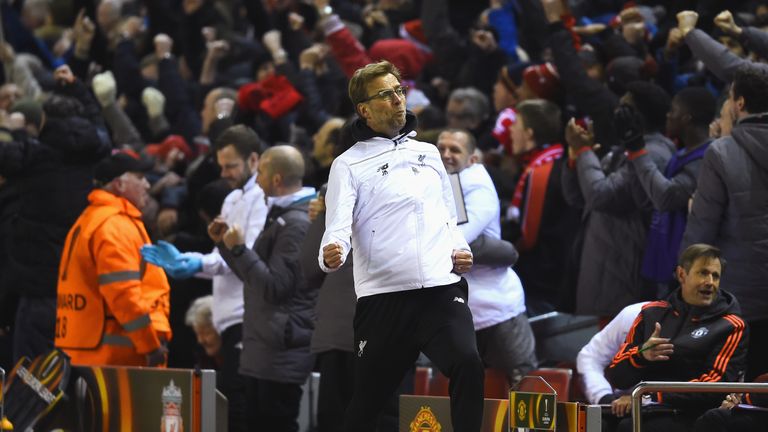 "2-0 is a perfect result. We would have liked to have won by more clearly, but there is nothing to criticise tonight.
"As a human being, I could really celebrate and say it is the best and greatest ever but I don't want to set a limit for them, I don't know how strong they can be.
"We are in a good position now and want to go to the next round but for this, we have to play like this again."
Klopp opted against calling the Liverpool supporters to arms ahead of the game, stating in the official matchday programme the fans knew they had a part to play.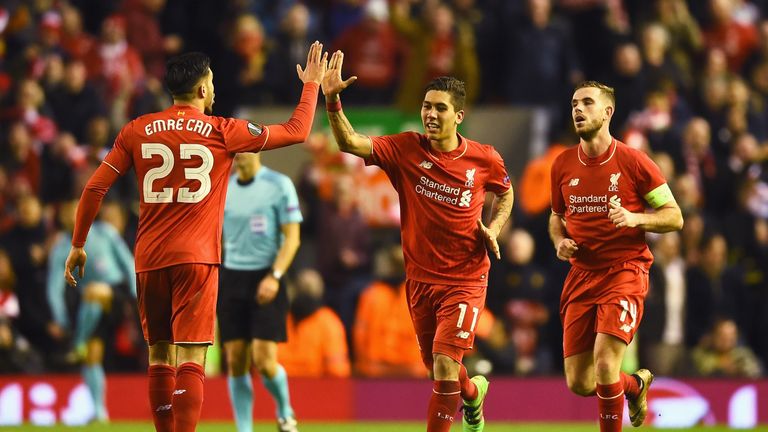 And the Anfield faithful did not disappoint, leading Klopp to thank them for the passionate and vocal atmosphere they created.
"It was unbelievable," he added. "I want to say thank you to everyone who was involved. It was easy to enjoy from the first to last second.
"That was Liverpool as I knew it before I came here. It was really great."