Jurgen Klopp interview: Liverpool boss outlines vision for the future
By Adam Bate
Last Updated: 13/10/16 12:01pm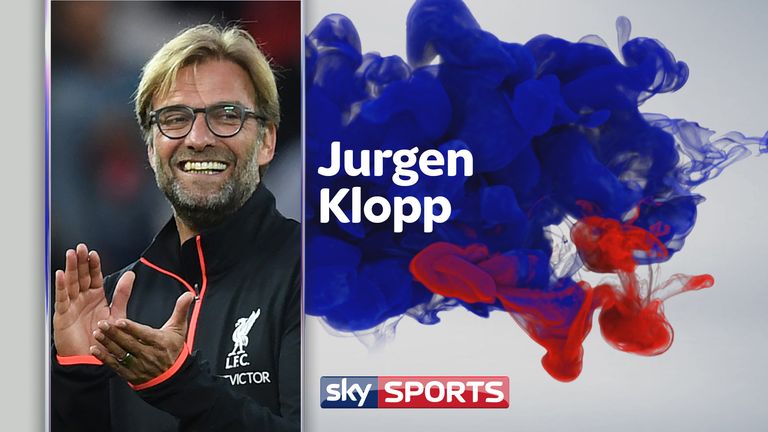 With Jurgen Klopp having brought up one year as Liverpool manager, Adam Bate caught up with him at the club's academy to discuss how it's gone so far and the plans for the future. Speaking at an event for the Seeing is Believing charity initiative, Klopp's vision was clear...
Liverpool go into Monday's game against Manchester United having won five games in a row. After finishing eighth last season, they are now second favourites to lift the Premier League title. Fans are excited as much by the team's tempo, direction and style as by any particular personnel change. One year into the job and Jurgen Klopp has made a big impact.
Speaking to the Liverpool manager on a windy day at Liverpool's academy training ground, there are the customary glimpses of the charismatic character who so shines through on television. But he's also eager to convey a sense of seriousness that the job is barely begun let alone done. Asked if he's satisfied with his first year's work, his response is a firm one.
"Actually not," says Klopp. "Everybody asks me about it. So, it's a year. Quite a busy year. Intense. Yes, with a few ups and a few downs and a really optimistic view of the future that we still have. Nothing else happened." Nothing? "From my side it was a bit … a really short year. It was really like this," he adds, with a click of his fingers. "Hopefully there'll be more."
Not that he's setting a time frame on the team's success. "I never thought about the tempo or the speed of our progress," he says. "I only knew that we have to get better. But that's how life is because even when you are good you need to get better because all around will get better too. To stay in a race, it's development. It's everything."
Klopp on the Seeing is Believing charity
"I did good things like this when I first started sports science. I worked with handicapped people, not only not seeing but not hearing or other issues. So I'm quite sensitive about this. I worked in a hospital. I was teaching wheelchair tennis. Everything we can do to make life a little bit easier is just fantastic. In the end, it's not about being blind or being handicapped, it's how we think about it. So we have to do everything we can so everybody can live a completely normal life like we have. That's why I love these kind of sports."
The reference to development is appropriate given the surroundings. Banners of academy graduates such as Steven Gerrard billow from the masts around the pitch. A dressing room is named after Jamie Carragher. It's not merely decoration. That this place is a living, breathing link between past and present is underlined as Steve McManaman walks by.
This is the Liverpool that Klopp wants to embrace. He is a coach who has already got under the skin of the Liverpool supporters and perhaps even the city, but he's still getting under the skin of the club itself. Having spent seven years in charge of Mainz and a further seven at Borussia Dortmund, his only itch is to get on with the task ahead.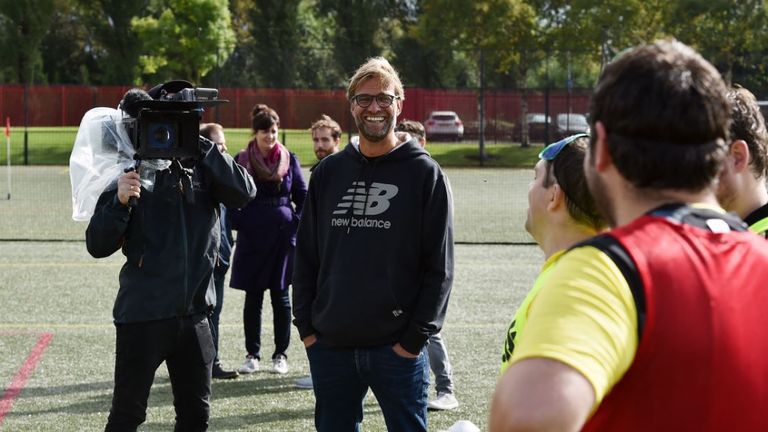 When Klopp calls it a short year, he really means rushed. His 12 months at the helm have included 61 matches in four different competitions. A year ago, in his first week in charge, he took advantage of the international break to see Liverpool's youngsters take on Stoke at the academy. But he's not returned. Free weekends have not been too forthcoming.
"I never saw a game again here, to be honest," he admits. "That was my first and last game here because last season we had absolutely no time for anything else. I saw one Under-23 game at Tranmere. I'd like to do this much more often. I did this with my former clubs all the time. That's one of the reasons why we're thinking about coming together here."
Klopp on imprinting his style on the whole club
"Of course, it makes sense that they get used to it as early as possible but not too early. We don't have to talk about it with a 10 to 12-year-old. There has to be individual development. That's very important. There's a moment where you have to be involved in team tactics and all that stuff. We work very close together."
That's a reference to the tentative plans for the first-team to move from Melwood to the base in Kirkby. He is working with first-team development coach Pep Lijnders to come up with a solution but recognises the benefits. They are not only the tangible ones he highlights such as less travel and more sessions to watch. It'd be symbolic of a commitment to youth.
"I understand the job," says Klopp. "As the manager of a football club here, you need to be interested in all that stuff because I have always been longer term in my clubs. When I saw a 16-year-old player who was good, I could always wait for him when he came up at some point. Now it's the same situation and that's why I'm really interested in all these boys.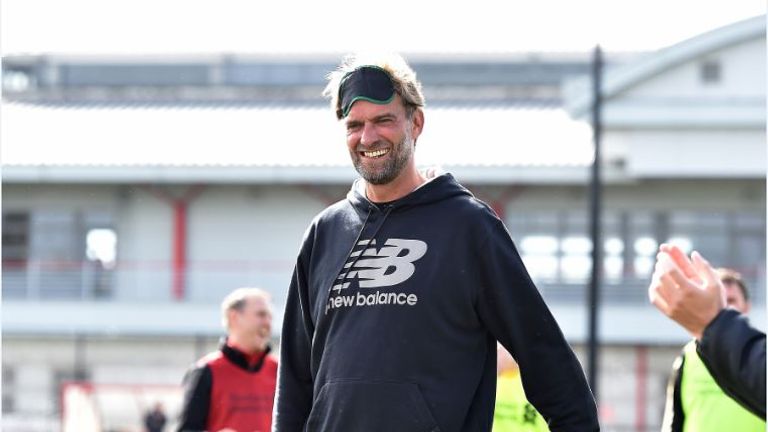 "We have to create a situation where these boys see a real perspective, that's very important. It's very important because they need to know there's a way." It's not altruism that motivates him. "That's not unselfish," he adds. "It's selfish, because we want these boys. We want to help them and we want them to help us from a specific point on.
"You need to show that it's really worth it and it makes sense to be part of the Liverpool academy. We have these wonderful stories about boys who are seven years old who come in and stay here and play for the club as professionals. We still have stories like this. For the Scouse people around, maybe not enough, but they are still here."
Klopp on the Manchester United game
"We're really looking forward to a fantastic game. I think it's a perfect moment for Seeing is Believing because this game, you have to see it to believe it."
Klopp knows it's not an exact science. He light-humouredly mocks the culture of telling the parents of every prospective signing that their boy is the next wonderkid and claims that while "you need scouting" he doesn't believe he can tell which 10-year-old is really going to make it. "I think it's much too early," he says, preferring to encourage enjoyment instead.
But one anecdote he shares harking back to his days as a youth coach reveals much about his attitude. Klopp was only 21 at the time, and yet it seems to have informed his philosophy ever since. "I was very young and when I first made it I got a team," says the now 49-year-old German. "After one year a kind of sports director came to me.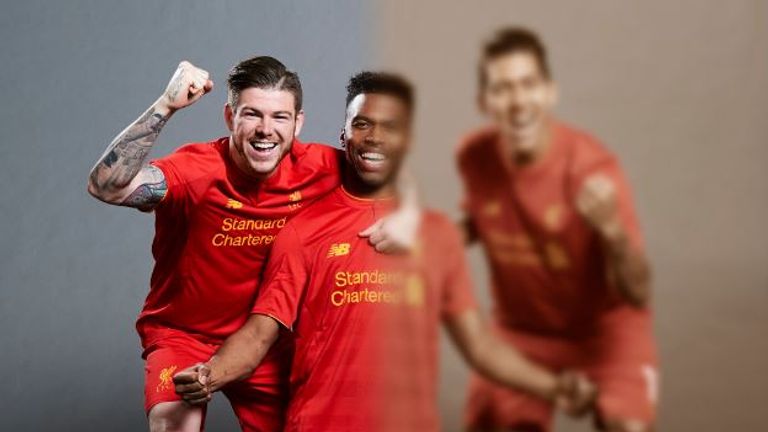 "He asked: 'How many new players do you want for next season when we move to the next age group?' I said: 'I don't want a new player.' He said: 'You always take new players. Who is the best from the other clubs?' I said: 'I'm not interested. I want to keep these players. I want to keep this team. Maybe there's a better one but I want to work with this one.'"
It's a reminder that, first and foremost, Klopp is a coach. There's even a guarantee. "Actually, I can promise that before we sign a player which is not a lot better than what we have, we'll always use our own boys," he says. "That's how it is. That's how the future should be. Even in this crazy football transfer world, we want to be this special club."
It's a persuasive argument, but the message is that it will take time. Players are responding to his methods and starting to see the benefits, but it's only the start. "Nothing is finished at the moment," says Klopp. "We've changed a few things but not too much because I think that what is really good here is that we have the kind of football that we play."
So will we see more of that football and the latest clue to Liverpool's potential against United on Monday Night Football? "We all try to improve, but improvement doesn't always mean change something," he adds. "Sometimes it means wait for something." Klopp's vision is encouraging Liverpool fans that their own long wait could soon be over.
Jurgen Klopp and Liverpool FC are supporting Standard Chartered's Seeing Is Believing charity initiative, which helps the 285 million people around the world who suffer from preventable blindness. For more information or to donate, visit https://www.sc.com
You can watch Liverpool v Man Utd, plus England's tour of Bangladesh and the British Masters on Sky Sports. Upgrade now and enjoy six months at half price!