Liverpool goalkeeper Loris Karius heads into one of the biggest matches of his career confident in his position as Jurgen Klopp's first choice.
The German has taken over from long-time No 1 Simon Mignolet for the last three games, but the visit of Manchester United on Monday, live on Sky Sports 1 HD, represents the former Mainz player's biggest challenge to date.
Live Monday Night Football


And the 23-year-old insists there is no ill-will between him and Mignolet, who in three unchallenged years in the team failed to properly establish himself beyond doubt.
"It's not about being best friends but we get on well," Karius said of Mignolet. "On the pitch, we know we are rivals but that doesn't mean you wish anything bad on the other.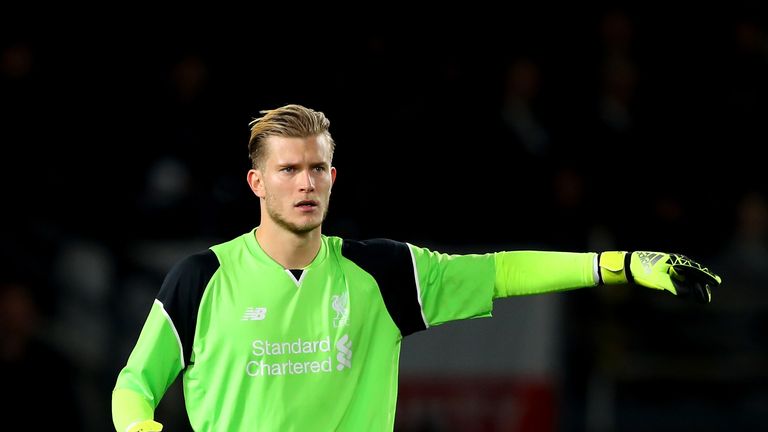 "It's very professional and all in all we are a good group. We try to help each other if there is something we can do for the other one.
"You prepare for the game any way so it doesn't really make a difference if you know a month before, a week before, a day before, because it won't really change anything in your training."
When asked if Monday's clash with United would be the most significant outing of his career he said: "Probably. With all the history of both clubs, the rivalry, it's a very big match.
"It's always hard to say which is the biggest but it's a really big match. Manchester United has a good, strong team but we have a great team and we play at home.
"We have respect for them but we're not scared of them and we know we want to win the game. We'll have a good plan - or more than one plan - so we will be well prepared."
You can watch Liverpool v Man Utd, plus England's tour of Bangladesh and the British Masters on Sky Sports. Upgrade now and enjoy six months at half price!