Jurgen Klopp says Liverpool currently have no Premier League advantage in being out of Europe, but admits Manchester United could benefit from an early exit from the Europa League.
The German does not believe Liverpool's lack of continental competition gives them any benefit over their domestic rivals and queried whether Chelsea boss Antonio Conte is asked such questions, with the Blues also having no fixtures in Europe this season.
Klopp also suggested that Jose Mourinho and United may soon be in a similar position after their 2-1 Europa League defeat at Fenerbahce saw them slip to third in Group A.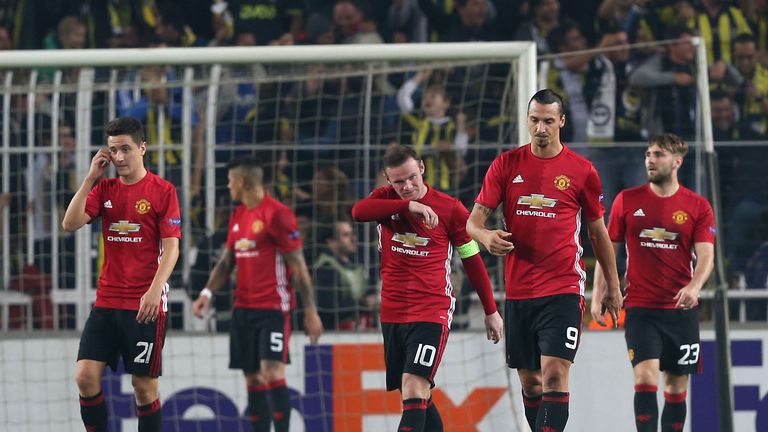 "What is an advantage? It's only our situation, nothing else," Klopp said ahead of Liverpool's Premier League clash at home to Watford on Sunday, live on Sky Sports 1.
"When I was in Europe, I never thought 'this is too much'. We just have to show that we use the extra time for training.
"Do you ask Antonio Conte about this every week? Maybe Man United will have it from January. Maybe ask them. Maybe it's not a positive thing [losing] and then from January, it's very positive not being in Europe any more."
United host second-placed Feyenoord on November 24 before travelling to face Zorya Luhansk on December 8.
Liverpool were well beaten by Watford at Vicarage Road last December, with Klopp saying the only good thing about that day was the club's Christmas party which followed the game, but he insists a great deal has changed since then for both sides.
When asked what has changed, he said: "Thank God a lot! The time was really busy. We had game after game, with injuries. This day Watford did well but it was too easy for them. We had a big say in the result. So nothing to compare in this moment.
"Best thing about the away game at Watford last season was that we had the Christmas party after. He [the press officer] enjoyed it a lot!
"Watford have changed manager, system and players. They have conceded zero goals in the last three games. We'll figure out what we have to do. They play a different system to a lot of other teams in the league. We have to work on this, we have done it all week, and try to play football.
"It's Anfield and [we need to] take a positive result before the international break. It's not only [Troy] Deeney and [Odion] Ighalo. It's a very strong side with a very experienced manager."
Klopp also admitted he is starting to think more like an English manager in terms of dealing with the fixture schedule in the Premier League. His players head off on international duty after this weekend and he admitted they need to "use little breaks".


He said: "I don't need a break. But we won't have a lot of players here [next week]. With the intensity of the Premier League, we need to use little breaks.
"When I came here, I think the players had a few days off and I changed it. Silly decision. It was only because I was not used to it. But now we are proper England coaches. We know about the intensity.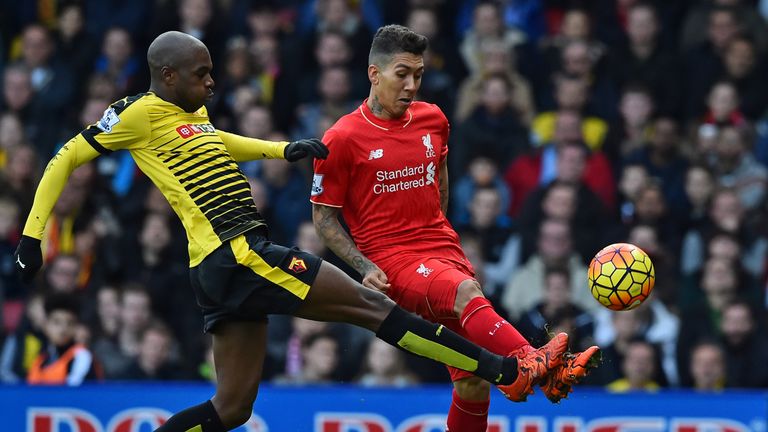 "They have a program to train, to get and stay fit. A real training session makes no sense with five or six players. We try to have a game behind closed doors, the result is not important. Then when the players come back, we prepare for the next game."
The Liverpool boss also had warm words for Danny Ings, who has been ruled out for the season with a knee injury.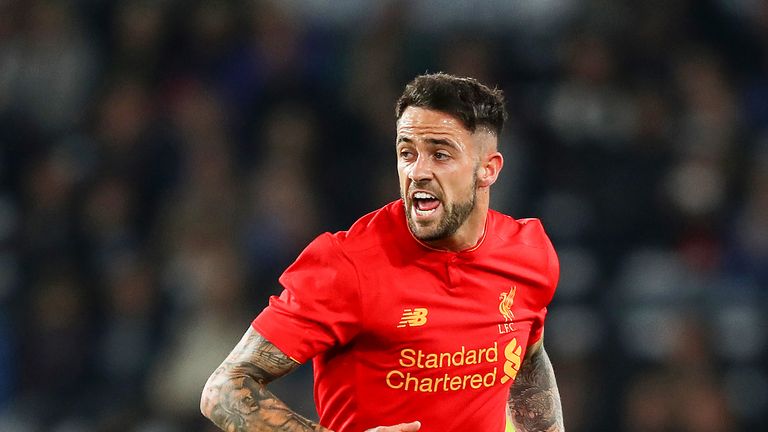 "Not a nice story but it's an important story," Klopp said. "Everyone who knows Ingsy likes him. From yesterday on, it's already a positive story because the surgery was successful and rehab has started. We will wait for him and give him all the time he needs.
"Danny will be back and will be a Liverpool player 100 per cent. He was very, very close to the team in the last few weeks. Everything will be good at the end but now it's time to work on the comeback."