Former Liverpool CEO Ian Ayre has claimed they missed out on signing Dele Alli due to the player's demands.
The Reds had been tracking the progress of Alli as his reputation grew at MK Dons, with the lifelong Liverpool fan expected to make the move to Anfield having met then-manager Brendan Rodgers during a tour of the Melwood training ground.
But Ayre says they were not convinced enough by what the 16-year-old had achieved to meet his demands, with the player instead joining Tottenham for £5m in February 2015.
"There was interest in the player, but where it got to was that the demands at that time were not fitting to what he had achieved at that point," Ayre told a lecture at Liverpool's St George's Hall.
"We didn't feel the player matched that demand. It's easy to sit and say 'look what you could have bought', but how many players could you apply the reverse of that to? That's the truth."
Live Monday Night Football


Ayre, who was speaking a one of the Liverpool John Moores University's Roscoe Lecture Series, also lifted the lid on some other high-profile transfers and near-misses at the club, including Luis Suarez's move to Barcelona in 2014.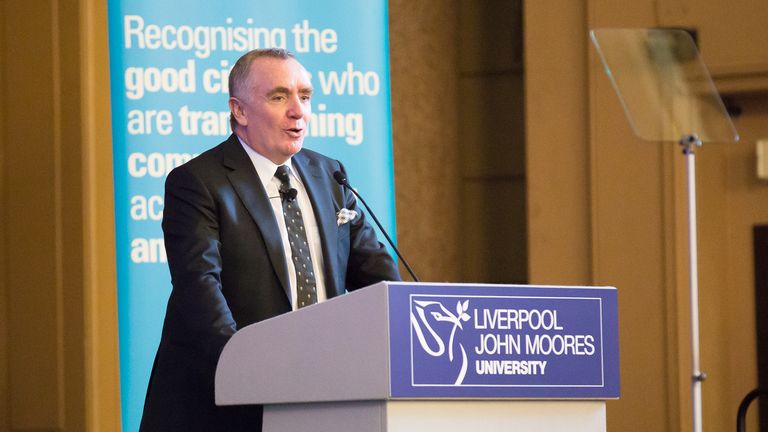 "The hardest one out has to be Suarez, because a) nobody wanted him to leave and b) halfway through the process he bit somebody at the World Cup!" added Ayre.
"I remember the sporting director of Barcelona calling me during that game, immediately as Suarez bit the player, and he said to me 'my friend, he's bitten somebody, how can this be the price?' I said 'he'd already bitten somebody when you first bid!'
"The thing to understand is that you are never actually in complete control of who you buy and sell as a club.
"There was much-publicised interest in Alexis Sanchez, as part of the deal which saw Luis go to Barcelona, and that deal was done. The only reason it wasn't was that the player and his wife wanted to live in London.
"We couldn't move the football club to London, unfortunately!"
Watch Watford v Liverpool on Monday Night Football. Coverage begins on Sky Sports 1 HD at 7pm.