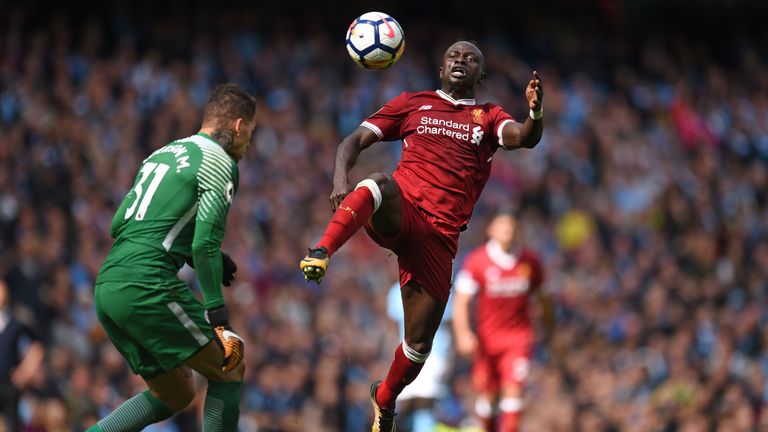 Sadio Mane says he is finding it tough watching from the sidelines as Liverpool's results suffer in his absence.
Mane has served two games of a three-match suspension after he was sent off for catching Manchester City goalkeeper Ederson with a high boot.
Liverpool won neither, drawing 1-1 with Burnley at Anfield in the Premier League and going out of the Carabao Cup on Tuesday night as they lost 2-0 at Leicester.
Jurgen Klopp's side are back at Leicester in the league on Saturday, when Mane will be missing for the last time before his ban is up.
He told ESPN: "It is not an easy time for me because I would love to play all the time and help my team-mates. It's bad, but I have to accept the suspension and wait until my comeback.
"I'm a football player and I love to play and score, to give us goals for the team. The suspension is part of football and I just have to accept it and move forward and be ready for my next game, which is coming soon."
Ederson was stretchered off after the challenge, and Mane posted a social media message in the hours after the game saying he was "so sorry [Ederson] was hurt during our accidental collision."
The Reds forward is hoping to speak to City's Brazilian on the phone at some stage. He said: "We don't know each other, but I would love to have his number and send him a proper message. I think it is OK now, though.
"Honestly, after this incident, I was not OK. I was thinking about the red card, obviously, but we are human beings and we have to be nice to each other."