Rafael Benitez thinks Philippe Coutinho will have a great season at Liverpool
By Mark Crellin
Last Updated: 29/09/17 6:30pm
Newcastle manager Rafael Benitez thinks staying at Liverpool will work out well for his former player Philippe Coutinho.
Benitez knows the Brazilian playmaker well from their time at Inter together but will be on the opposite side on Sunday when Liverpool come to St James' Park for a Super Sunday encounter (4.30pm, live on Sky Sports Premier League).
Courtinho was the target of several big-money offers from Barcelona this summer but Liverpool were determined to keep him at Anfield.
And Benitez thinks Liverpool remain a perfect platform for Coutinho, who was on target in a 3-2 win at Leicester last weekend.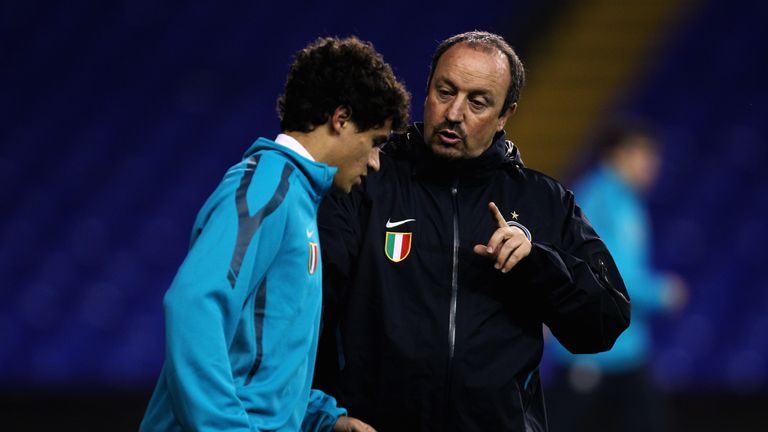 "They (Liverpool) have a good team," said Benitez.
"I understand some players, they are thinking about going because they have big offers, but Coutinho is in a very good team, a very strong club.
"So, I think he will be fine and he is scoring goals already.
"I know him because he was my player at Inter, when he was a young player.
"He is a very good player and, to be there, I think he will be fine.
"You can understand, players receiving massive offers but, anyway, he is in a top side."
Benitez says Coutinho was promising during his time at Inter and is now fulfilling his huge potential.
"He was 18," said the experienced boss.
"Now he's a much better player, more experienced.
"He was very shy at that time but a nice lad, worked hard.
"He had the potential and the quality, so he was making a difference in training.
"I remember some of his runs against one of the senior players, who couldn't keep up with him. He had the talent."