Liverpool are one of a number of clubs interested in Roma goalkeeper Alisson Becker, but what is it that makes the Brazilian so sought after?
Discussions are already underway, according to Sky sources in Italy, although the talks are understood to be at a very early stage via an Italian intermediary.
They also say Liverpool made an enquiry into signing the 26-year-old during the January transfer window and the club hope to persuade Roma to offload the £62m-rated goalkeeper in the coming weeks.
Since Jurgen Klopp took over at Anfield in October 2015, Liverpool have conceded 113 Premier League goals in 95 games, more than any of their top-six rivals.
Premier League goals conceded by the 'big six' since Oct 17, 2015
| | | |
| --- | --- | --- |
| Liverpool | 113 | 95 |
| Arsenal | 109 | 95 |
| Man City | 93 | 95 |
| Chelsea | 92 | 95 |
| Spurs | 78 | 95 |
| Man Utd | 75 | 95 |
Simon Mignolet's future at the club appears to be over after recently losing his place in goal to Loris Karius, with the German now considered to be Liverpool's undisputed first choice in all competitions.
Klopp insists he is happy with his current options between the posts, saying: "My favourite solution, always, is that we do it with our boys. They step up, they deliver, they improve. The problem they have is that everyone is watching them."
However, doubts still persist over Karius' ability to hold down the No 1 shirt going forward at Liverpool, with Jamie Carragher adamant neither goalkeeper is good enough.
"On Mignolet, you sometimes run out of things to say because we've been accused of battering him over the last few years," Carragher told Sky Sports after Liverpool's 3-3 draw at Arsenal at the end of December.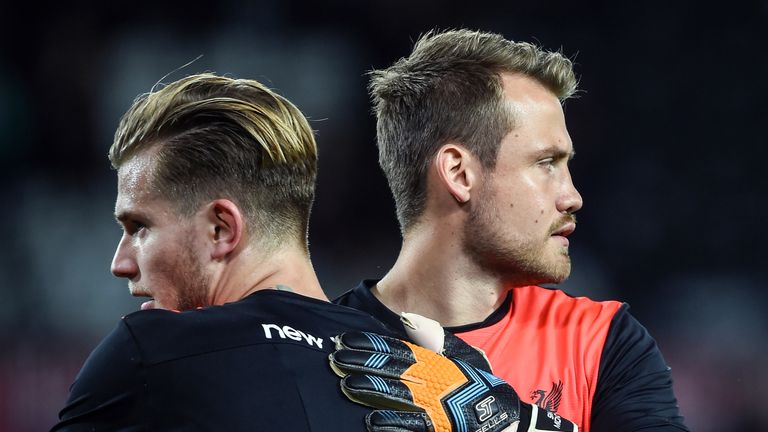 "Forget about Mignolet, we've made our feelings clear he's not good enough to be a goalkeeper at the real top level.
"He's [Klopp] bought Karius, that hasn't worked out. He's not good enough either, so why in the summer didn't Liverpool go and get a goalkeeper? It's imperative that Liverpool sign a goalkeeper."
But is that man Alisson and could the Brazil international be the answer to Liverpool's long-running search for a world-class shot stopper? With the help of Sky Italy, we look at why the player is so highly rated, how he compares to his rivals, and whether he would be a success in the Premier League…
What was Alisson's rise to the top?
The Brazilian started out at Internacional in 2013, where he fought off competition from the experienced Dida to become the club's No 1, before joining Roma three years later for €7.5m.
Alisson did not feature at all in Serie A in his debut season at the Stadio Olimpico, instead acting as understudy to Wojciech Szczesny, while appearing in Roma's Coppa Italia, Europa League and Champions League qualifiers.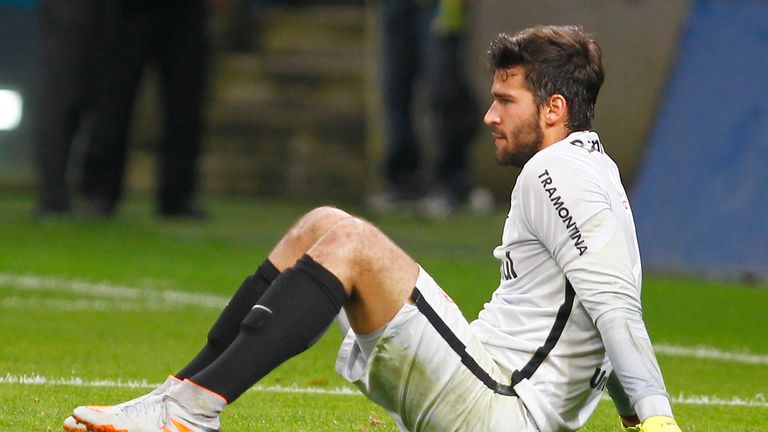 However, Szczesny's departure from Roma last summer, coupled with Eusebio Di Francesco replacing Luciano Spalletti as the club's head coach, saw Alisson promoted to first choice this season.
"If I hadn't had the guarantee of playing, I would have asked to leave Roma," Alisson revealed in September.
How has his form been this campaign?
"When Roma sold Szczesny to Juventus [the Poland international returned to Arsenal from a loan spell at Roma before joining Juve permanently], the club already knew Alisson was a better goalkeeper," says Sky Italy's Augusto De Bartolo. "This season, he has been one of the best 'keepers in Serie A, if not the best now that Gianluigi Buffon is at the end of his career.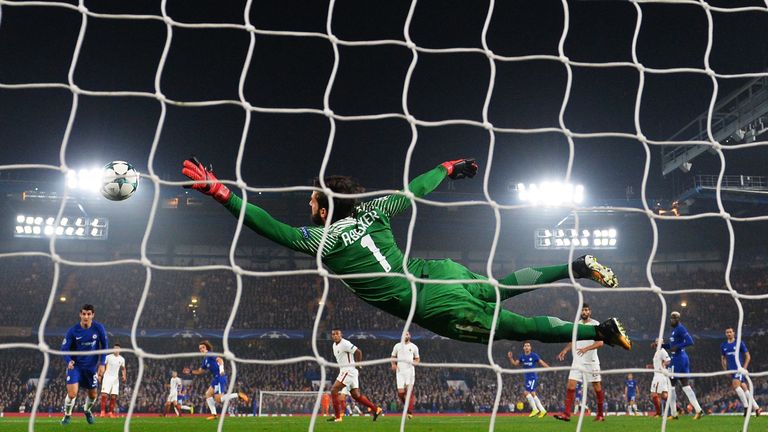 "If Roma has the third best defence in the league this season, then that is due to Alisson's abilities. Statistically speaking, he has the best save percentage (80.21 per cent) and is the 'keeper that not only stops the most number of shots faced, but also the one that saves the most dangerous shots in the top flight."
I see Alisson has been dubbed 'the Messi of goalkeepers'?
"According to that stat, he is currently the best 'keeper in Serie A," says De Bartolo. "However, it is probably too soon to call him 'the Messi of goalkeepers', as Di Francesco admitted, although he is well on the way to joining the likes of Bayern Munich's Manuel Neuer and Juve's Gianluigi Buffon as one of Europe's most highly-rated 'keepers."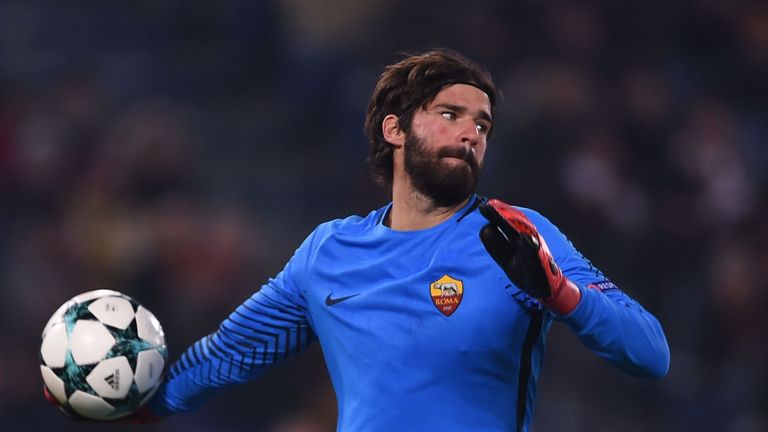 He is the No 1 of No 1s. He is worth as much as Messi because he is as important as Messi. He is the type of goalkeeper which can define an era
What are his main strengths?
"The Brazilian has many skills that are not common in every 'keeper - his major strength is the ability to be in the right position in order to cover a large portion of the goal," says De Bartolo. "If you look at his movements in a game, especially when forwards are bearing down on goal, he always adjusts his position according to the movement of the ball. And that allows him to cover a great section of the goal.
"Another of his big strengths is distribution and in that regard he is considered to be as good as his compatriot and Man City No 1 Ederson, especially when it comes to long-range passing.
"And finally, Alisson excels when it comes to anticipation, as was noted by former Brazil boss Carlos Dunga. The 'keeper thinks like a striker and tries to anticipate if the opposition forward will dribble or shoot, and how he will shoot: close to the ground, in the air, with power, and in what direction."
How about his weaknesses and would they be exploited in England?
"Actually, it is difficult to find any weaknesses in Alisson, he is the complete goalkeeper," De Bartolo adds. "The charismatic Brazilian is also a very modern 'keeper and while 6ft 3in is not overly tall for someone in his position, and maybe a slight issue in England with crosses, his ability to anticipate should compensate for that."
But statistically, how does he compare to Liverpool's current 'keepers?
Alisson has been outstanding for Roma in Serie A so far this season, conceding just 19 goals in 25 matches - including 11 clean sheets - numbers far superior, on average, to either Mignolet or Karius.
As noted above, the 25-year-old's overall save percentage is above 80 per cent as compared to Mignolet's 59.32 per cent and Karius' 63.16 per cent, while he also betters that duo when that number is broken down to stops made both in and outside the box. In fact, he has an incredible 100 per cent save percentage from shots outside the box in the league this season.
Perhaps most crucially of all, so far this campaign Alisson has not made a single error leading to a goal in 25 games for his club, as opposed to Mignolet, who has made two mistakes leading to goals in 19 Premier League matches.
And while Karius has also not made an error resulting in a goal for Liverpool this season, the 24-year-old has only featured in eight top-flight encounters.
Goalkeeping stats in the league in 2017/18
| | | | |
| --- | --- | --- | --- |
| Games played | 25 | 19 | 8 |
| Minutes played | 2250 | 1710 | 720 |
| Goals conceded | 19 | 24 | 7 |
| Clean sheets | 11 | 7 | 4 |
| Saves | 77 | 36 | 12 |
| Save percentage | 80.21 | 59.32 | 63.16 |
| Saves (from inside the box) | 49 | 20 | 10 |
| Save percentage (in box) | 72.06 | 47.62 | 62.5 |
| Saves (from outside the box) | 28 | 15 | 2 |
| Save percentage (out box) | 100 | 88.24 | 66.67 |
| Penalties faced | 4 | 3 | 2 |
| Penalties saved | 1 | 1 | 1 |
| Errors leading to goals | 0 | 2 | 0 |
Is Ederson or Alisson the Brazil No 1?
Alisson made his international debut in a World Cup Qualifier against Venezuela in 2015 and has since won 22 caps for the five-time world champions.
Despite Dunga - who handed him his first cap - being replaced as Brazil boss by Tite in June 2016 and Alisson warming the bench in his debut campaign at Roma, the player has remained his country's first choice.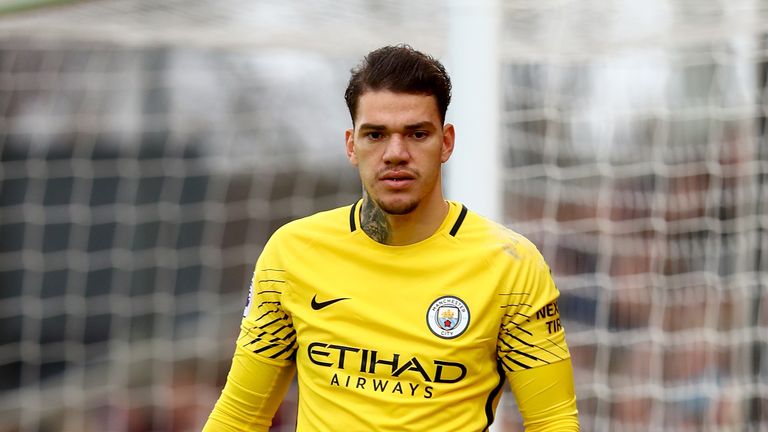 And even though Ederson's form has been outstanding in his first season at Manchester City, Tite is set to keep faith with Alisson at this summer's World Cup in Russia.
So what chance of Alisson moving to Liverpool?
"Due to Financial Fair Play and Roma's current financial issues, the club will be forced to sell a big-name player in the summer if they do not qualify for the Champions League," De Bartolo explains. "The players with the highest value are Alisson, Radja Nainggolan and Edin Dzeko, but the Brazilian is the one most likely to move.
"In fact, there has already been big interest in him from Real Madrid, who want to replace Keylor Navas this summer. And other clubs' interest in him depends on what Real now do - If Madrid buy Chelsea's Thibaut Courtois, then the Blues will try to land Alisson as a replacement.
"Meanwhile, Liverpool remain keen on the 'keeper and the relationship between them and Roma is good after Mohamed Salah's move to Anfield in June.
"Paris Saint-Germain may make an offer this summer as well and Bayern Munich are waiting to see how well Manuel Neuer recovers from a foot injury before deciding whether to also join the race for Alisson.
"The fact of the matter is, though, that Roma will be forced to sell another big-money player at the end of the season and the more Alisson continues to shine in goal for the Giallorossi and the Selecao, the more his asking price will go up."