Mohamed Salah's boots will go on display in the world famous Egypt collection at the British Museum ahead of the Champions League Final.
The Liverpool forward's boots have been donated to the museum to celebrate his Golden Boot award for being the Premier League's top scorer.
Salah scored 32 league goals in his debut season for Liverpool - a record in a 38-game season. He has scored 44 times in all competitions, including 10 in the Champions League as Liverpool reached the final for the first time since 2007.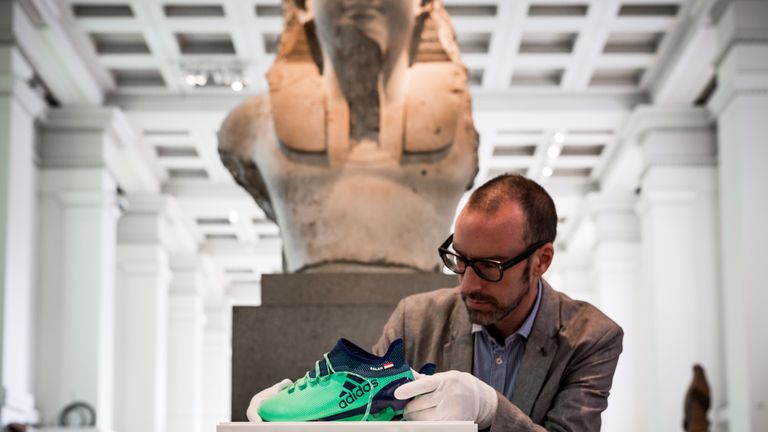 Salah has also attained national-treasure status in Egypt after his late penalty in a 2-1 win over DR Congo secured his country's qualification to this summer's World Cup in Russia.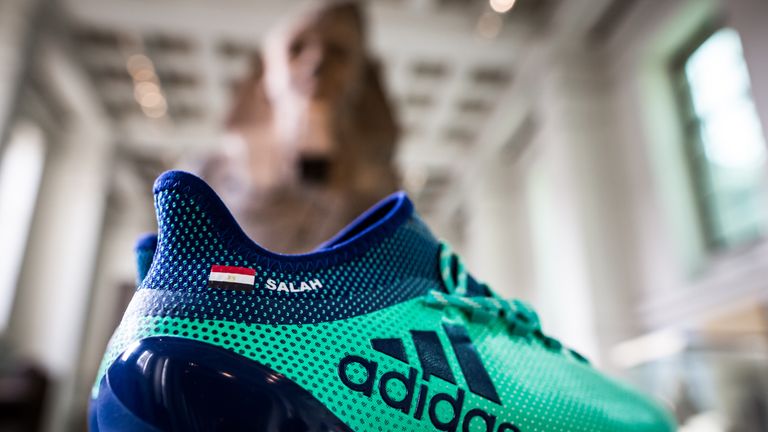 Neal Spencer, Keeper of Ancient Egypt and Sudan said: "This acquisition brings the British Museum's world-famous Egyptian collection right up to date.
"The boots tell a story of a modern Egyptian icon, performing in the UK, with a truly global impact.
"Displayed amidst the statues of ancient pharaohs, we now show the boots with which Mo Salah won the Golden Boot for Liverpool.
We've made an exciting new acquisition! To celebrate Egyptian footballing star @MoSalah being top scorer in the Premier League this season, we'll be displaying his boots alongside objects from ancient Egypt in the run up to the Champions League final ⚽️🏆 pic.twitter.com/DBZDW5Q6kD

— British Museum (@britishmuseum) May 17, 2018
"Salah will shortly lead his national team, known as The Pharaohs, to the World Cup Finals.
"This acquisition builds on our recent project to acquire objects to tell the story of day-to-day life in 20th and 21st century Egypt.
"From sport, to entertainment, worldwide trade to design, this collection is now accessible to all - like those from other periods of Egypt's rich history."