More than 300 Liverpool fans whose flight to Kiev for the Champions League final was cancelled will now be able to travel to Ukraine.
One of three flights that were cancelled on Thursday has now been rescheduled and was due to leave Liverpool John Lennon Airport at 10.20am on Friday.
The plane has a capacity of 343 and Sky Sports News understands it will be 90 per cent full. The trip has been extended from a two-night stay to three.
However, the two other flights which were scheduled to leave for Kiev remain cancelled.
All three were arranged by Worldchoice Holidays of Widnes and were due to take nearly a 1,000 fans to Kiev for the match against Real Madrid on Saturday.
A spokesperson for the company has said they will give supporters who are not able to travel full refunds as soon as possible.
Managing director Shay Soni told Sky Sports News: "It has been an administrative nightmare."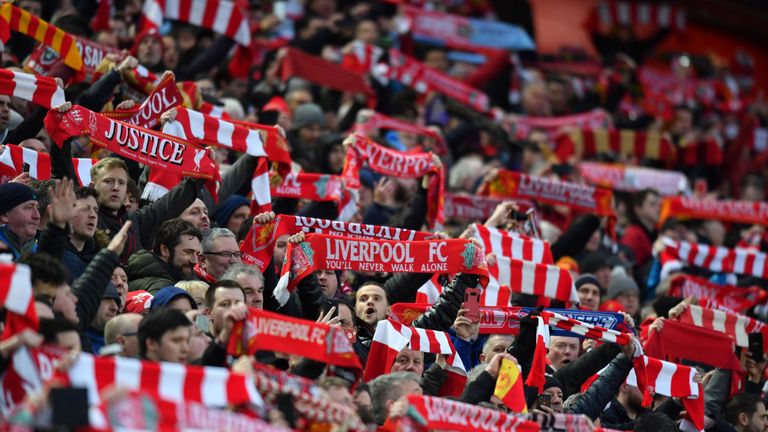 "Over the last 48 hours I have gone to hell and back, I have gone to the ends of the earth to try and get these flights going.
"We have major issues with getting slots at Kiev airport even though we put in for the slots at the right time.
The Mayor of Liverpool office, Joe Anderson, says he is in discussion with the Mayor of Kiev, former boxer Vitali Klitschko, in an attempt to rectify the situation.
Around 4,000 Reds fans had been expected to fly from Liverpool to Ukraine for the match.