Liverpool's expensive new goalkeeper Alisson has admitted he is "angry" at himself for his costly error at Leicester.
The £67m signing from Roma - brought in following Loris Karius' high-profile mistakes in the Champions League final - tried to beat a Leicester player with skill in an awkward position during Liverpool's 2-1 win on Saturday.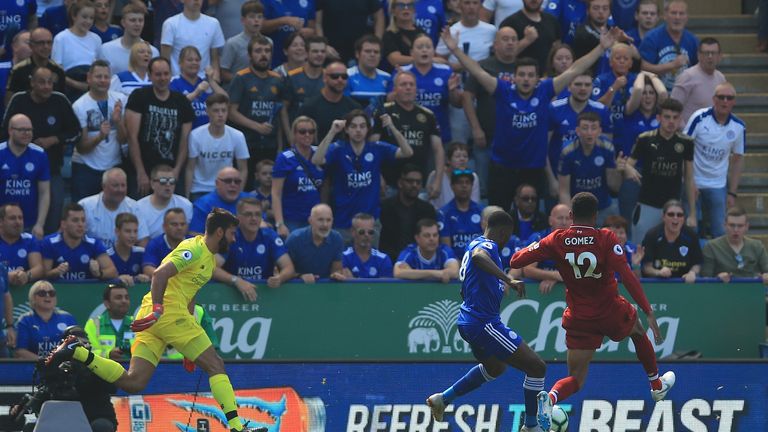 Alisson had shown his competent foot-work on the ball in Liverpool's previous games, but he lost the ball to Kelechi Iheanacho, who crossed for Rachid Ghezzal to score.
The 25-year-old says he will not be so "arrogant" as to continue with his methods, after Reds boss Jurgen Klopp insisted he needs to learn from his mistake.
"I am angry that I made a mistake that put the team in a difficult situation," the Brazil international told ESPN Brasil.
"When one person makes a mistake, it affects everyone and everyone fought back together. We have to improve still but the result is what matters at the moment.
"It was bad judgement, I made a mistake reading the play. I didn't get a very good pass [and] we talked about that in the dressing room and I spoke to Virgil (van Dijk). It wasn't a good pass but I could have just kicked it long.
"I wanted to keep playing and keep the possession [and] now everyone is going to analyse that. I'm not going to be stupid and make the same mistake. We have to learn from our mistakes.
"It is part of my game [playing out from the back with his feet] but I am not going to be arrogant to stand here and say I'm going to keep doing it. We have to learn from our mistakes."