Liverpool boss Jurgen Klopp stands firm over 'dangerous' Burnley play
"Daniel Sturridge is no cheater," says Klopp after Sean Dyche criticism
By James Dale
Last Updated: 08/12/18 11:15am
Jurgen Klopp says Ben Mee did not set out to injure Liverpool's Joe Gomez but that being aggressive means "being ready to hurt yourself and not the opponent".
England's Gomez will miss up to six weeks after fracturing his leg following a challenge from Burnley defender Mee in Liverpool's 3-1 win at Turf Moor on Wednesday.
Liverpool manager Klopp, a former centre-back, insists "nobody wants to deny sliding tackles" but that football needs to be "careful" they are performed in the "right moment".
"It's not about sliding tackles," he told Sky Sports News. "It's about doing it in the right moment and not for impressing the opponent."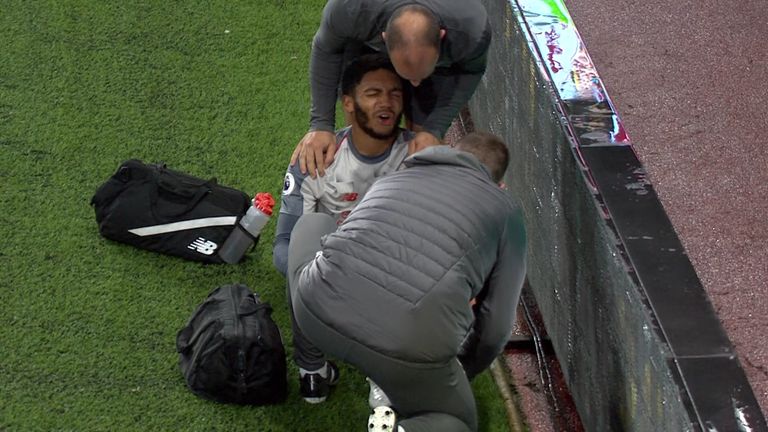 He added: "I really appreciate teams around and tactical things but being aggressive in football - and I always tell my players this - means being ready to hurt yourself and not the opponent."
Klopp has been criticised for his comments regarding Burnley's style of play after he urged referees to give his Liverpool's players more protection.
But he said: "It's a bit of dangerous play, I stick to that opinion."
Burnley manager Sean Dyche defended his team's tackling, saying the only "questionable" challenge was Phil Bardsley's on Alberto Moreno.
He said he would rather see that in the game than players diving to win a free-kick - calling Daniel Sturridge a "cheat" for doing so.
"Daniel Sturridge is no cheater," Klopp said in his pre-match press conference ahead of playing Bournemouth on Saturday, live on Sky Sports.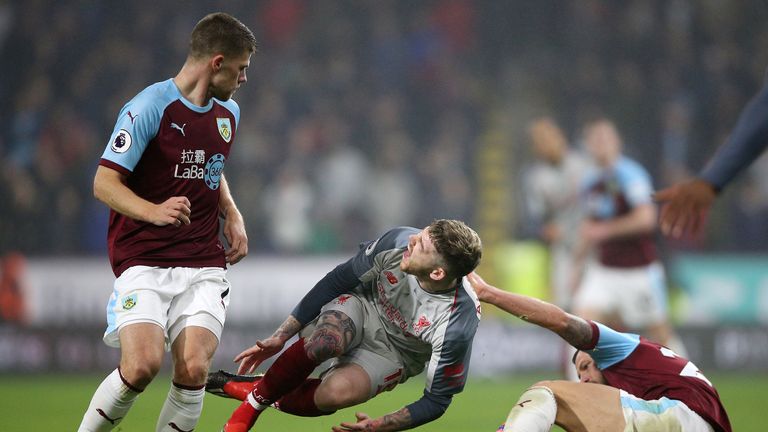 "I think what Sean tries to do there is to bring up another subject so that people could talk about that, but I'm not sure he spoke about Bardsley's tackle on Moreno.
"What do we talk about? We all have our own interests. The referee didn't judge it really because it was a normal situation which can happen when a game is really hard and sometimes a striker expects a tackle, and you try to avoid that by jumping.
"He wants to discuss Daniel, I can't avoid that but on the other hand I said what I had to after the game, different opinions are allowed obliviously."
Gomez's injury rules him out of the busy festive period, including Liverpool's final Champions League group game against Napoli as well as Premier League fixtures against Manchester City and Manchester United.
"It's just a shame for the boy," said Klopp. "He's been in outstanding shape. He has helped us a lot.
When I came in everyone was full of praise for him but I didn't see him because he got injured with England U21s. Six weeks is massive because I can't even count the games he will miss. But he will be back for a large period of the season. It's still painful and needs to settle but we can start the rehab and start in the right direction."