Jurgen Klopp believes Liverpool are Manchester City's equals
'If you play an open game against City then it must be a good game, and it was a good game'
Last Updated: 05/01/19 10:30pm
Jurgen Klopp insists Liverpool are every bit as good as Premier League title rivals Manchester City.
City cut Liverpool's lead at the top of the Premier League to four points with a 2-1 win at the Etihad on Thursday night.
But Klopp believes his team are now on a par with the champions for the very first time in his reign as Liverpool manager.
"From my point of view we were never on a level with Manchester City since I was in," said Klopp, ahead of Liverpool's FA Cup third-round clash with Wolves on Monday night.
"We won games against them since Pep was in especially but in these games City were better.
"We scored more goals and we defended really well but the possession was probably at least 60/40 for them but we won them. Now it's 50/50."
Liverpool edged City in the possession stakes at the Etihad and Klopp believes his side's performance was indicative of the strides his team have made.
"We had our moments we caused them completely different problems in this game to the problems we caused them before," Klopp said.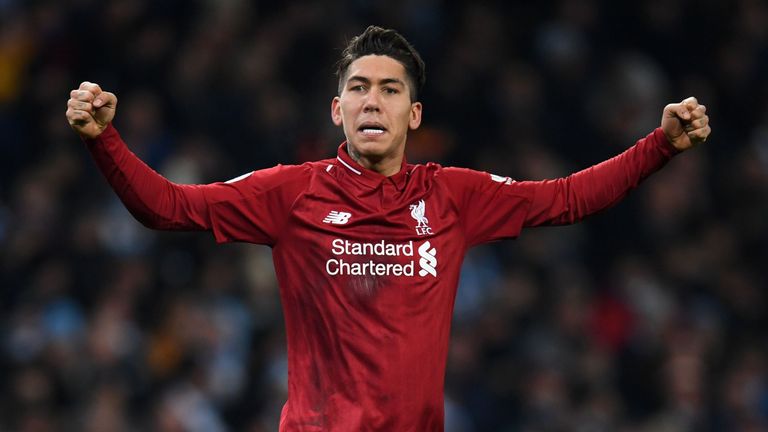 "But because they adapted to the new situation as well, we couldn't find the spaces like we did in the games before. But it was an open game and that is the best thing you can say about your team.
"If you play an open game against City then it must be a good game, and it was a good game."
Despite the loss, Klopp was thrilled with Liverpool's attitude at the Etihad and remains convinced his side's title challenge will not be derailed by the defeat.
He added: "Unfortunately, all footballers are pretty experienced in dealing with defeats!
"This season it is not our first one - it is our first in the league - but we lost three or four and have always reacted well.
"We were unlucky in decisive moments, but that is absolutely okay because you cannot always be on the lucky side.
"I was fine with the performance. I was fine with our intensity in the game. It was difficult for Manchester City - that was our job - so I was really fine with what we did there. We lost - that's not so cool - but everyone saw it and it was a really tight game."