John Barnes: Liverpool could not have done more, but they will challenge for title again
Last Updated: 13/05/19 3:40pm
John Barnes says Premier League runners-up Liverpool could not have done any more this season.
But the Anfield legend thinks the Reds are in position to continually challenge for the title in the coming years.
Liverpool beat Wolves 2-0 on Sunday to cap an amazing Premier League campaign, in which they lost just once and accumulated 97 points.
But incredibly that was not enough to top the table, as defending champions Manchester City followed up their 100-point 2017/18 campaign with a 98-point effort, to successfully retain the title.
Barnes - who won the First Division twice in his Liverpool days - says his old club can take heart from their huge points tally.
He told Sky Sports: "It's a huge consolation, because any other season we would have won it, obviously apart from City getting 100 points last year.
"To lose one game, to get 97 points and finish second is disappointing but, if you look at the consistency they have shown in every game, it is a fantastic season.
"Unfortunately for us we've come up against one of the best teams in Premier League history in Manchester City, but if you look at our rivals, who finished third, fourth and fifth, they finished 20 points behind.
"That shows how much Liverpool have evolved, that shows how well they have done, and we cannot ask any more than that."
Liverpool remain without a title since 1990 but Barnes thinks the best thing about manager Jurgen Klopp's work at Anfield is that the team are in position to become perennial contenders.
"This is the first year when we have done well, where I have felt we could continue to do it again next year," Barnes added.
"But if you look at what Liverpool have done this season in terms of the demands Klopp puts on this team to play and win football matches, he demands a performance of intensity, of determination, of desire, and that's what you get from Liverpool.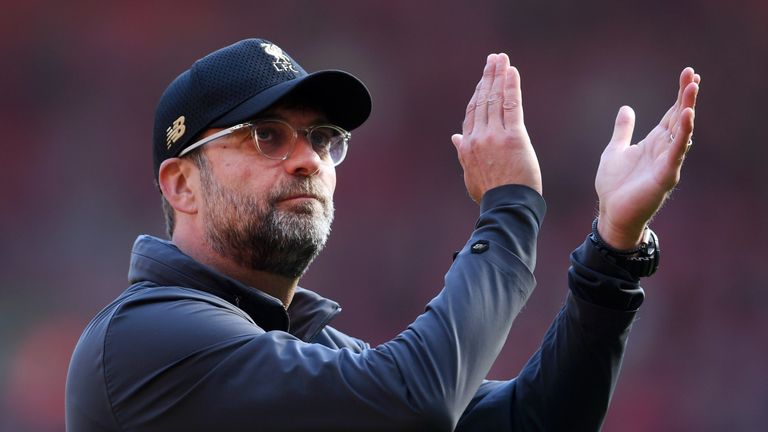 "So next year I'm not going to say we are going to get 97 points and only lose one game, but I know, come the end of the season, we will be there or thereabouts again.
"All you can ask a manager to do is maximise the potential of the team, and Jurgen Klopp has maximised the potential of that team to its fullest.
"We can't ask any more of Liverpool in terms of Improvement. Next year possibly it would be good enough but, if they show that level of consistency again next season, then I'll be happy.
"Yes, we want to win trophies but we want to see the level of consistency whereby we know we will be challenging year in, year out.
"The Premier League is difficult, we hear that in the top six teams anybody can beat anybody, but in terms of what Manchester City and Liverpool have done, they've thrown that rulebook out of the window."