Sunderland striker Fabio Borini released from hospital after falling ill at Cardiff City Stadium
Sunderland striker Fabio Borini was taken to hospital during the Premier League match at Cardiff.
Last Updated: 29/12/13 1:08pm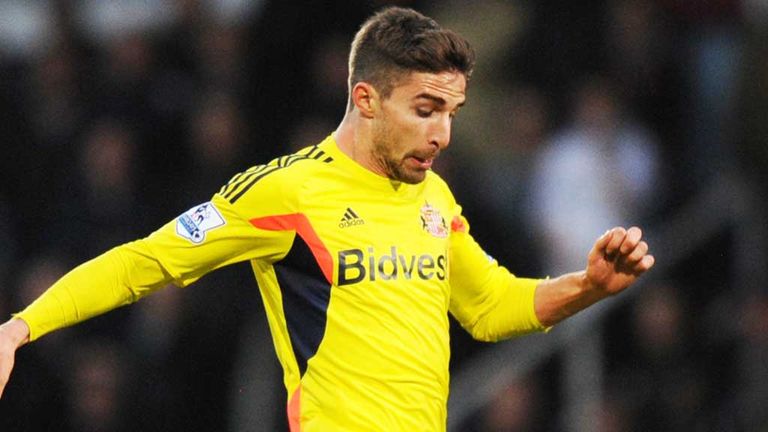 Borini had complained of feeling unwell before the match but played in the first half.
At half time it became clear to Sunderland's medical staff he could not carry on and the Italian was taken to hospital on a drip.
He was examined by medical staff who concluded he had contracted a virus, and he was discharged. He will however not return to Sunderland with the rest of the squad and will remain in Cardiff on Saturday.
"He is feeling better," Sunderland boss Gus Poyet said.
"He was a little bit sick before the game, not even this afternoon, but he wanted to play.
"Sometimes you have decisions to make between a manager and a player and we looked at each other and he said he wanted to play.
"He did well, he had a couple of opportunities, but at half-time he looked down and weak. We changed him, we did not give him a choice, then the doctor checked him twice and decided to have an extra check in hospital.
"We have more information, the doctor called me. He is not going to fly back with us, he will stay down here overnight, but he has been released from hospital. Luckily it is nothing serious.
"We were really, really worried as he was really, really sick so the doctor decided rightly to take him to hospital but he has been released now. It was a virus or sickness, so no problems."