Arsene Wenger has ruled out a January bid for Southampton midfielder Victor Wanyama.
The Arsenal boss has been linked with a move for the former Celtic player in various newspapers on Friday, but while Wenger admitted he is a fan of Wanyama, he dismissed the speculation.
However, Wenger, who was speaking ahead of Arsenal's trip to Aston Villa on Super Sunday, said he may look to do some business when the transfer market opens again after Christmas.
"I rate the player but we are not on the case," he said. "We will be out there and see what we can do. But at the moment we have the whole of December to go and we are in a good position in the Premier League.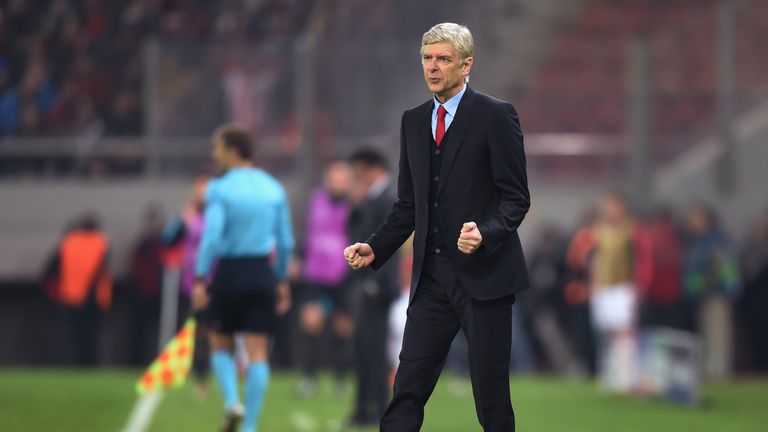 "At the moment it is important we don't lose more players because we are short and that everybody contributes fully, like they did on Wednesday and Saturday, so we can have consistency until January."
Arsenal sit two points behind Claudio Ranieri's table-topping Leicester side heading into the weekend fixtures and Wenger believes there could be up to eight teams competing for the title this year with the eventual winners amassing fewer points.


He said: "It might be less this year. It could be 78 points, something like that. It's because of the quality and intensity of the competition and because of the improvement of the teams who don't fight for the championship but can beat teams who do fight for it.
"You could say six to eight teams could compete for the championship this year. I've never known a Premier League race like this but I think you see the real trend after Christmas, always. You always have a surprising team in the top four. Last year it was West Ham, this year it is Leicester.
"The question is whether they can maintain their run. It's about consistency and Leicester are providing that, and the number of goals they score indicates they will remain up there and we have to consider them as fighting for the championship."
Wenger's counterpart on Sunday will be former Arsenal player Remi Garde, but the Frenchman says there has been no contact with his compatriot since his move to Villa Park.
"I haven't spoken to him because now we are competitors and rivals," Wenger said. "I spoke with him before he took the job and now I let him work. He has competence and intelligence and is in a big club."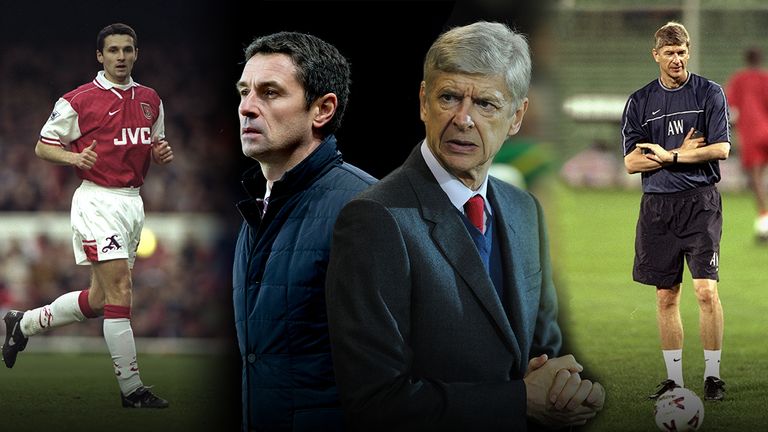 Garde has been linked with a move for another former Arsenal player, Ashley Cole, as he has injury worries of his own at left-back. Asked if Cole would be capable of helping Villa in their relegation battle, Wenger said: "If he is free of injuries, he can do it, yes."
Wenger said he would have looked to win the Europa League had his side not qualified for the round of 16 in the Champions League with a 3-0 win over Olympiakos in midweek.
And while Arsenal returned from Greece with no fresh injury concerns, Wenger added that Jack Wilshere had "no chance" of returning to action before the end of the year.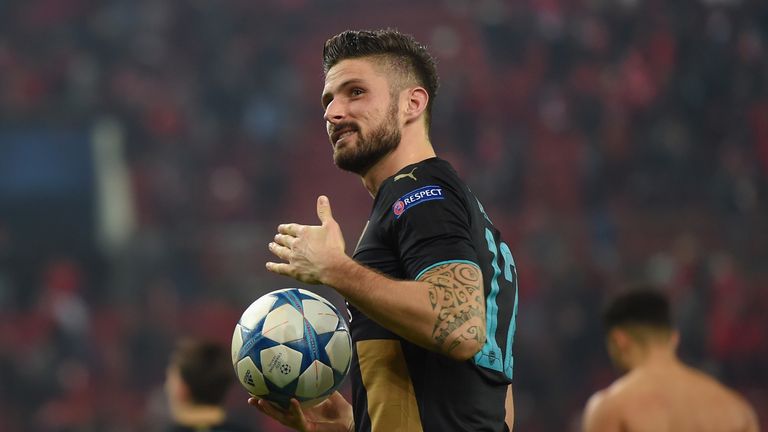 "I don't know what dropping into the Europa League would have done for your title chances," he said. "We would have been playing in a difficult competition, but we would have gone for it. We had Liverpool, Manchester United, Tottenham in there. But we are happy to stay where we are."
Elsewhere, the Arsenal manager admitted he was surprised to see Garry Monk lose his job as Swansea manager in midweek.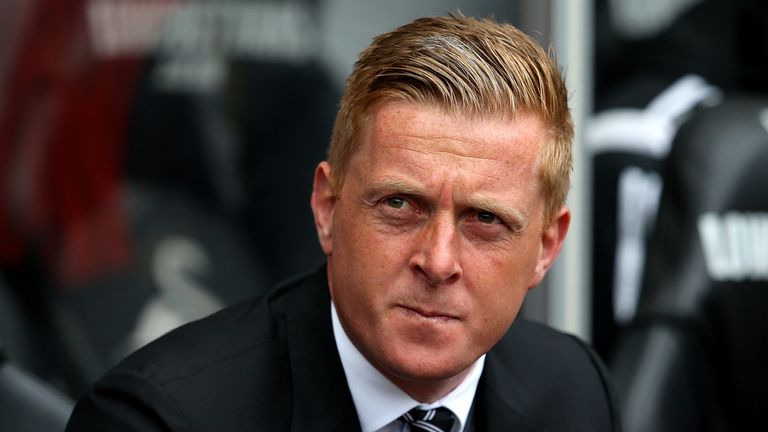 "Monk's sacking surprised me because he had a good season last year, and he looked a young, promising manager, and Swansea, until now, had shown good stability," he said.
"The modern world is more impatient, but at the end of the day it is down to people inside the club to decide if you are competent or not, and then have the courage to resist public opinion, because public opinion sometimes only lives in the present and is very emotional. Inside a club you need to be stronger than ever to resist it."
Watch Aston Villa v Arsenal live on Sky Sports 1 on Sunday from 12.30pm.