Arsenal midfielder Santi Cazorla has told the Spanish media that Arsene Wenger has given no indication that he is planning to leave at the end of the season.
The 66-year-old manager recently celebrated the completion of 20 trophy-laden years with the Gunners but his current contract expires at the end of the current campaign.
Arsenal chief executive Ivan Gazidis implied earlier this week that there was no rush to agree a new deal with Wenger, saying the situation would be resolved "in our own way and in our own time".
But Cazorla says he would not be at all surprised if Wenger remains in charge at the Emirates.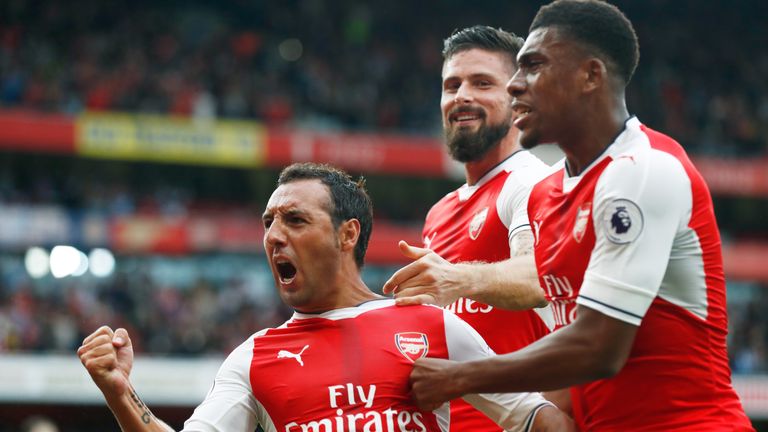 "The boss has not indicated that this will be his last year, not at all," Cazorla told Spanish broadcaster Cope on its This Is Football podcast.
"The truth is we do not have that feeling in the dressing room. He is fully focused on this season and I do not know what he is planning for the future.
"Today I do not rule him [out of] continuing another season, because he has not said he will leave.
"It is in his hands and he is the one who has to make the decision, but today I would say that he may continue."
The Gunners are poised to have a say in the title race this season, having gone third in the table thanks to a controversial late winner at Burnley on Sunday.
"Many times we talked about what we have lacked to win the Premier League in recent seasons, because we have always had opportunities to fight for the title," said Cazorla.
"Last season, when teams like Manchester United, Chelsea or Manchester City were not doing well, we had a chance to win, but due to our inconsistency we didn't take it.
"We are aware of that and now we know that we have to be consistent. We have to win games like the one against Burnley, no matter how.
"Even with a controversial goal in the last minute it is okay, because those games can give you the title.
"We cannot drop points in certain matches because, at the end of the season, those points could cost us the Premier League title."
You can watch England's tour of Bangladesh, plus Premier League football and the Japan Grand Prix on Sky Sports. Upgrade now and enjoy three months at half price!