Arsenal's Premier League hopes do not hinge on Man City game, says Gerry Francis
By Allan Valente
Last Updated: 14/12/16 1:39pm
Gerry Francis says a second defeat in a row for Arsenal at Manchester City on Super Sunday would not derail their Premier League title challenge.
Arsene Wenger's side were beaten for the first time since the opening day of the season at Goodison Park on Tuesday night as Everton came from a goal down to win 2-1.
Arsenal travel to the Etihad on Nissan Super Sunday to play Manchester City but Francis does not believe that a second loss on the bounce there would define their season and says any title contenders will have to battle for results if they are to be successful in May.
"That would be two defeats on the trot, it doesn't tell you anything. They've had a great start to the season, and there is a long way to go," he told Premier League Daily on Sky Sports News HQ.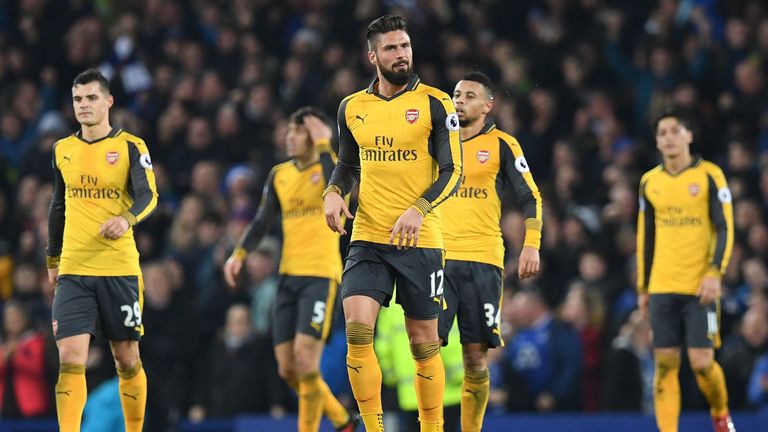 "They will play and get beat, this is the Premier League - it doesn't matter who you are playing in the Premier League, it is a tough situation as Man City found out at Leicester and then Leicester found out at Bournemouth. 
"This is what the Premier League is about; this is why it is probably the hardest league in the world to win. Certainly, Arsenal are going to have to battle away, lose games, get back on a run, that's what they have to do if they want to be champions."
Francis, a coach at West Brom who play the Gunners on Boxing Day, also dismissed any suggestion that Arsenal lost at Everton through any sort of weakness in mentality and said all sides in the Premier League will come under pressure in games.
Asked how big a setback the loss at Goodison would be for Arsenal, Francis added: "It depends on their reaction to it in the next games. They've had a fantastic run, you can't take anything away from them in that respect.
"I don't think it was so much that Arsenal didn't carry on doing what they were doing, I think Everton really changed their tempo and upgraded their game against Arsenal on the day.
"Whatever you do, if you put pressure on teams, close them down and stop them playing, it is hard to play under pressure. It doesn't matter how good you are as a player."
Stuart Pearce was also a guest on Premier League Daily and said he expected Arsenal to be clear at the top of the league after their emphatic win over Chelsea in September given their run of fixtures which followed.
However, he said Arsenal could take positives from the defeat at Everton.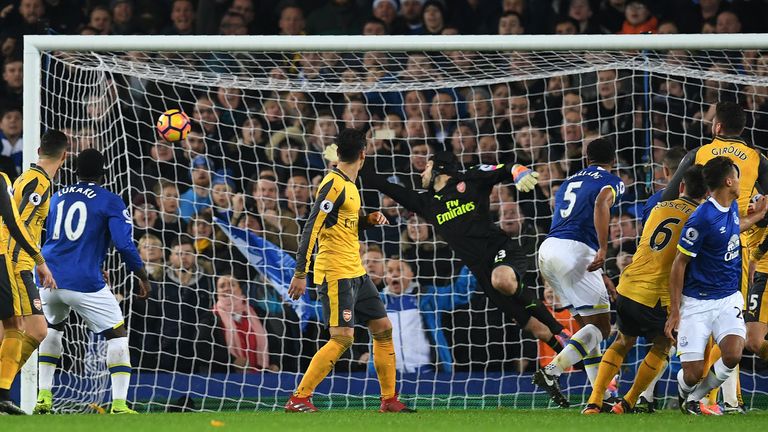 "Arsenal had a great opportunity, after the Chelsea game at home, their run of fixtures was really good and I expected Arsenal to be clear at the top of the league after the next five or six games. They weren't, so that worried me a little bit in regards to them.
"Chelsea have got another great opportunity, the next four or five games for them are very good and they could really solidify the end of the table they are at at the moment by getting results in those games.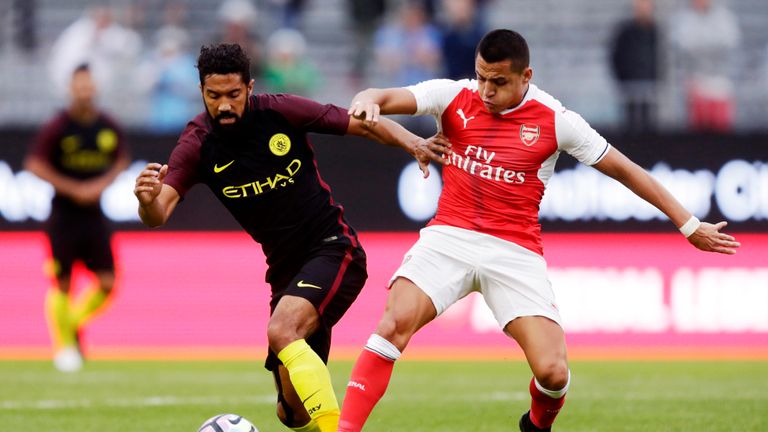 "Arsenal, I think their attitude to chasing the game [against Everton] impressed me. That's the one thing, there were no doubts in what they were trying to achieve and I think that was a real positive from their point of view.
"I was still impressed with Arsenal, even though they came out on the wrong side of the result, if you look at them as title chasers, I'm pretty impressed with what they are doing."
Upgrade to Sky Sports now and get six months half price