Arsene Wenger says he will manage next year - at Arsenal or elsewhere
By Stephen Turner
Last Updated: 17/02/17 11:35pm
Arsene Wenger says he will not retire this summer, even if it means managing a club other than Arsenal.
Wenger's deal is up in the summer and the manner of Wednesday's defeat at Bayern Munich left growing numbers of supporters and ex-players predicting his departure after a record 20 years and nine major trophies.
The Gunners boss' weekly press conference, nominally to publicise Monday's FA Cup trip to Sutton, was dominated by questions on his future and the Frenchman stuck to his customary line that nothing is yet decided.
But there was a flat denial when it was put to Wenger that his midweek body language suggested a manager on the verge of calling it a day for good.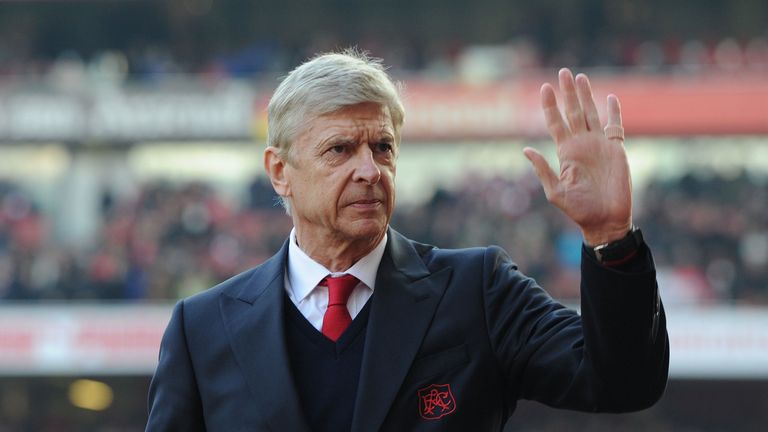 "At the moment we have other priorities and my future is not important, it's Arsenal Football Club, the future of our team and what we can achieve until the end of the season that is important," he said.
"No matter what happens I will manage next season - here or somewhere else. That's absolutely for sure.
"I hate to lose games and I want to do well for this club. You don't stay somewhere for 20 years, walk out of a defeat like that and whistle. It's difficult to take but I have the strength to respond."
Wenger did not deny telling German media this week he will make a decision in "March or April" but pressed on when exactly he said: "If I said 'March or April' it is because I didn't know."
And asked for the Arsenal board's view on his position he said: "I don't want to come back on that."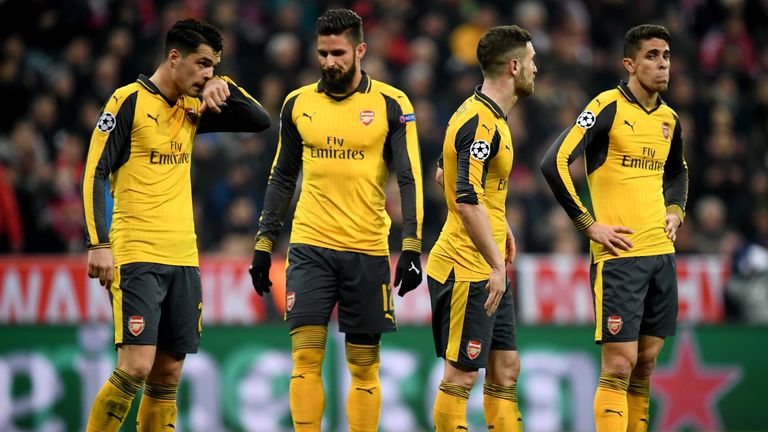 He later added: "What is important is that the club makes the right decisions for the future. I did not work here for 20 years not to care about this club because I had many opportunities to go somewhere else.
"I care about the club and its future and it's very important the club is always in safe hands, with me or someone else."
Wenger's critics say his methods are no longer delivering progression and point to Arsenal's impending seventh straight exit at the last 16 stage of the Champions League as proof.
But the 67-year-old, who denied reports of a dressing-room bust-up after the 5-1 defeat in Munich, defended his record and said his departure would be no guarantee of greater success.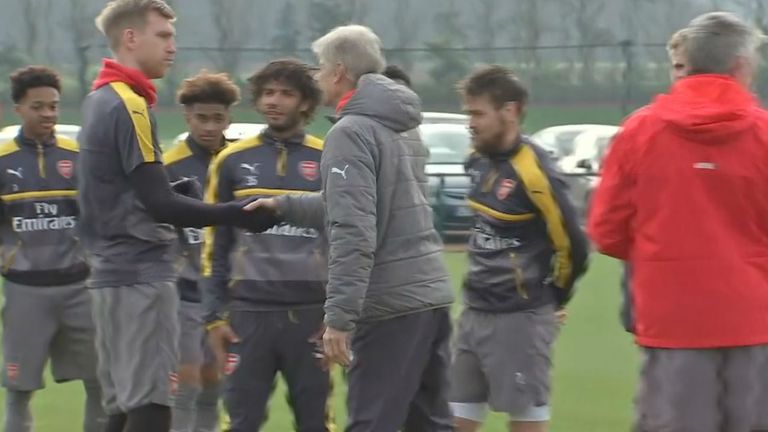 "Even if I go Arsenal won't win every single game in future," he said. "You have to accept that, as much as it hurts to lose games.
"If you look at the history of Arsenal, they had less games in the Champions League than I'd had in my career already [when I arrived]. Since, they have done a few.
"It's not like before I arrived, Arsenal has won five times the European Cup. They have never won it, they have played maybe 10 games in the whole history of the club. We have to take into perspective some demands.
"As long as you don't win absolutely everything there's always something wrong. You have to accept that. On the other hand in the last 20 years only three clubs managed to play every year in the Champions League - Arsenal, Bayern Munich and Real Madrid. If not everything is perfect, not all is wrong."