Chile fans to march against Alexis Sanchez staying at Arsenal
By James Dale
Last Updated: 17/02/17 11:20am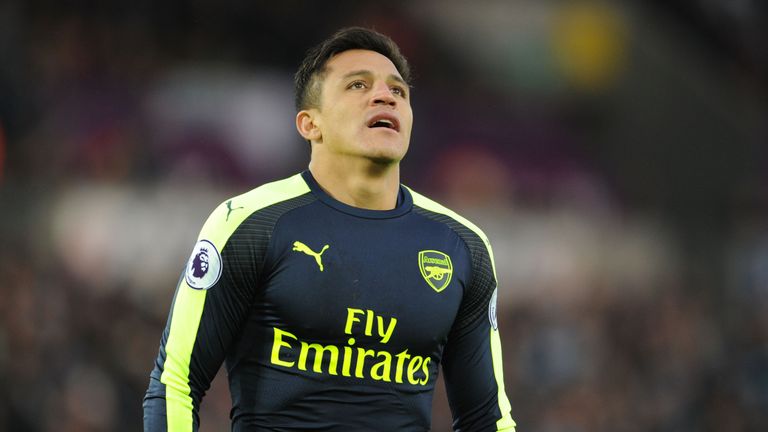 Thousands of Chilean football fans have signed up to march in protest against Alexis Sanchez remaining at Arsenal.
A Facebook event has been organised with more than 5,000 supporters planning to campaign along the streets of Santiago - the capital of Sanchez's home country - on March 1.
Sanchez scored Arsenal's only goal in their 5-1 Champions League defeat to Bayern Munich on Wednesday, prompting the event organisers to call for Chile's biggest star to leave the Emirates to avoid carrying the team any further.
"Chileans are tired of watching one of our stars work alone so that their team can move forward," the description of the event said.
"We do not want him to play in Madrid, not to return to Barcelona, the truth is that we do not give a damn what team to play, we just want to see him fight along with ten others to get results. No more alone."
Arsenal manager Arsene Wenger on Friday confirmed Sanchez had flown to Spain as he has a court case in Barcelona.
Wenger also added that the Chile forward will be back in training on Saturday ahead of Monday's FA Cup tie against non-league Sutton United.
Sanchez, 28, has less than 18 months remaining on his contract at Arsenal and has been linked with a summer move to Juventus.