Danny Welbeck admits second Arsenal injury 'wiped him out completely'
Last Updated: 18/03/17 12:12pm
Danny Welbeck admits his second serious injury at Arsenal "wiped him out completely" as the striker looks to remain problem-free for the future.
Welbeck, who came to the Emirates from Manchester United in 2014, missed nine months of action after a knee injury in May 2015, before suffering another knee injury just three months after returning to action.
Welbeck is now fully fit and back in the Arsenal fold, and says the injury situation has made him a stronger person.
Speaking with Sky Sports' Pat Davison, Welbeck said: "It's been difficult, really difficult. It's hard to put into words, you're so used to playing week in, week out, going to training every day, and then you get hit with an injury.
"The first injury that came was difficult to take. I'd never been out for so long and experienced such a situation.
"It's a shock to you, you don't know how to take it, don't know how to react but you have to try and look for that bit of positivity, that light that will keep you going throughout the rehab process to bring you back as strong as possible.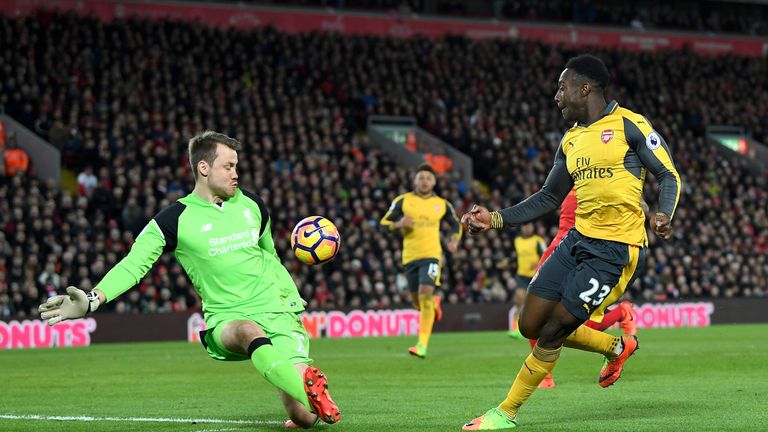 "It was difficult. Coming back, you're only focused on making that impact. To then get the other injury, when that one hit me it wiped me out completely.
"At first you think just a couple months, you're missing the Euros and I'm gutted, but thinking I'm going be fit for the start of the season.
"Then you have the surgery, coming out and them saying it's nine months, it just felt like someone was there punching me each time I tried to get back up. You've just got to keep fighting."
The 26-year-old has scored 16 goals in his 56 appearances for Arsenal, having joined from Old Trafford for £16m.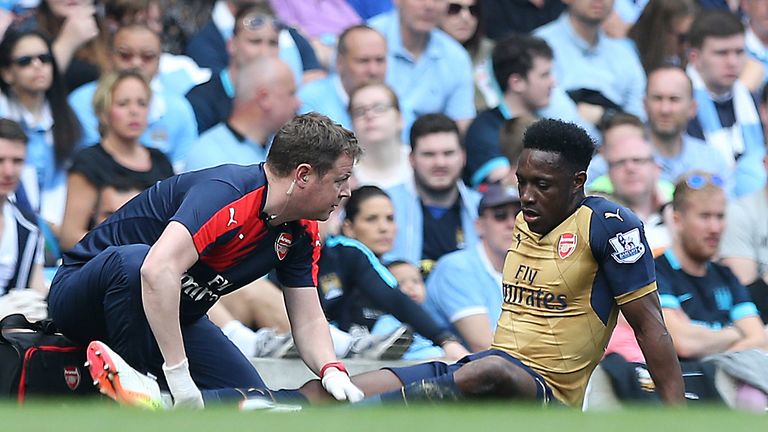 Welbeck says the club, alongside his friends and family, helped him through his injury hell, as well as some literature.
"People around the club, my family, the solidity, mum, dad, brothers, closest friends, they were all there for me. They were giving me that little bit of hope and fight to keep going.
"In yourself you do different things, you read books, do other things to keep yourself occupied. My first six weeks after the second injury, I was on a machine for eight hours a day, so mentally for me… at times it was a killer for me. But I got through it.
"I read a few books. One called Relentless (Tim S. Grover). Mentally it gets you in the right place for whatever happens in sport, or in life, it was a nice book and I still flick back to a couple pages and have a read."
Arsenal have had a tough time of late, crashing out of the Champions League and stumbling in the title race, meaning pressure on Arsene Wenger is higher than ever as we move towards the end of his current contract.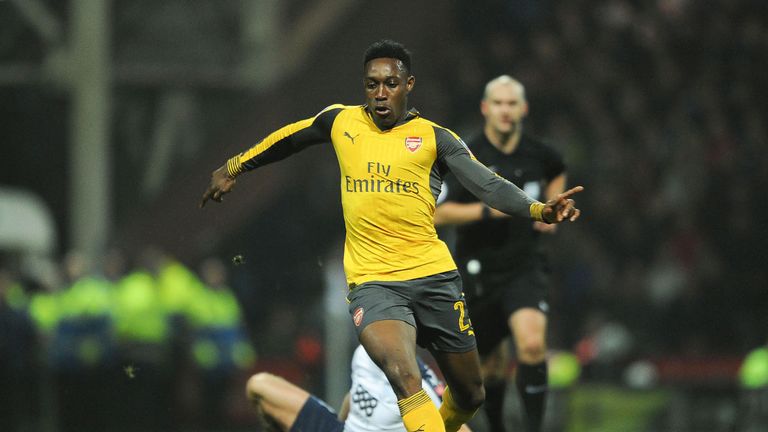 "To then get the other injury, when that one hit me it wiped me out completely."
Danny Welbeck
Welbeck admits it has been a difficult period for the club, and believes there is still room to instil an incessant winning mentality within the squad.
"It's been a difficult period, we got knocked out of Champions and that was difficult to take, but it's one of those situations where these things happen in football, and it's about how you respond and an individual and as a team.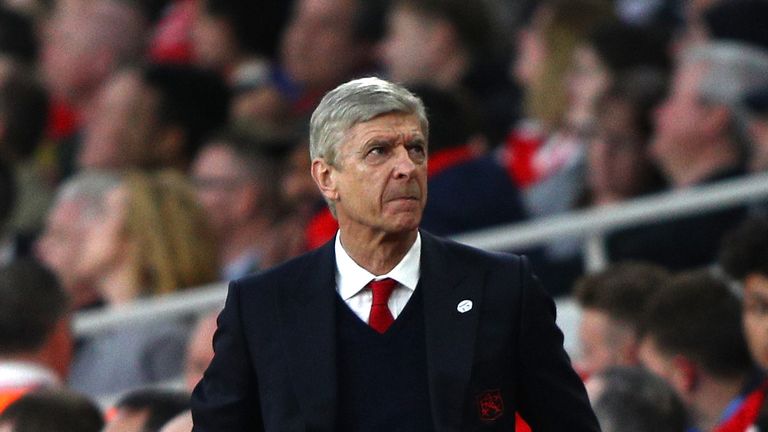 "You've got to take yourself to the next level, you're going to face a lot of upsets, there are a lot of highs and lows in football, and it's how you deal with them that will in the end show you who you are as a person and as a team.
"We've definitely got the talent in the dressing room, you look around there are players with great quality, all over throughout the pitch, and in numbers as well.
"So we've got the talent. I think the next level is going into that every single game mode, winning every single game, not thinking about anything else but taking the three points or getting to the next round. That's one of the biggest traits you need."
Watch the full interview with Danny Welbeck on Premier League live, West Brom v Arsenal on Sky Sports 1 from 11.30am on Saturday
Sky Customers can now upgrade to Sky Sports and get 12 months for just £18 per month. Upgrade now!