Exclusive: Arsene Wenger says new 3-4-3 system gets the best from all Arsenal players
Last Updated: 30/04/17 8:54am
Arsene Wenger says Arsenal's 3-4-3 system gets the best from all players, and insists he even wanted to introduce it six weeks ago.
Wenger's Arsenal switched to the system, also used by Premier League leaders Chelsea, before beating Middlesbrough just under a fortnight ago following a wretched run of results.
They have now won three games on the trot with the system, and Wenger told Sky Sports in an exclusive sit-down that he was looking to bring the formation in early March.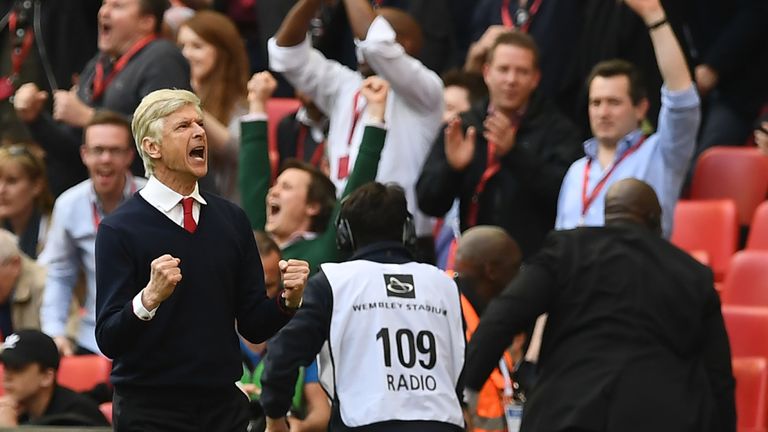 Wenger said: "In fairness I wanted to do it a month-and-a-half ago, but I thought no, maybe we shouldn't destroy the way we have played before, because we were 20 games unbeaten. When the confidence becomes fragile, sometimes just to focus on something different is important.
"At the moment it looks like it gets the best out of every player. It's not a new system because I played it 20, 30 years ago! But it's a system that sometimes brings some reassurance when the defensive confidence is not at the best."
Wenger, who has been at Arsenal since 1995, sees his contract run out in the summer, and speculation remains rife about the Frenchman's future.
The Gunners are in danger of missing out on the top four for the first time in his tenure, and Wenger insists he finds walking away from the club harder than the average manager, due to the emotional investment he has made over more than two decades.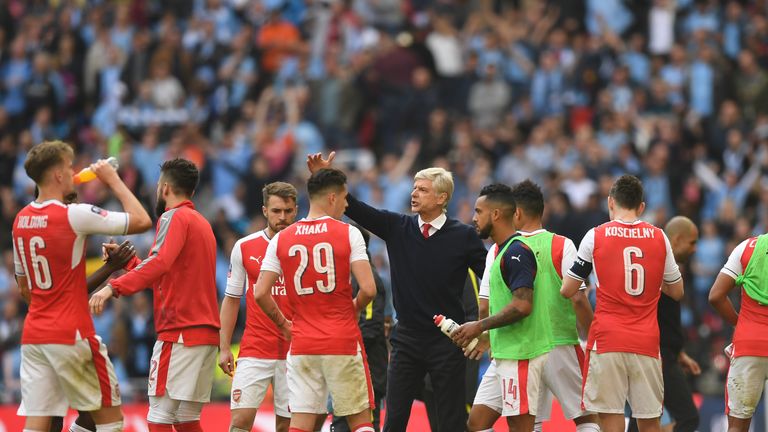 "It is very frustrating because I want to win every game for this club. The disadvantage is that I have been here for some 20 years, you know and are conscious of how important it is, your love comes in and I don't sit here like a brutal, professional guy who says: 'Ok, if it doesn't work I'll walk away.'
"I contributed to build what exists, and therefore if it doesn't go well of course I suffer more than a normal guy who is just here for a year or two. At the end of the day my job is to get the best out of the potential of the team; my job is to fight like mad to get the best out of the team.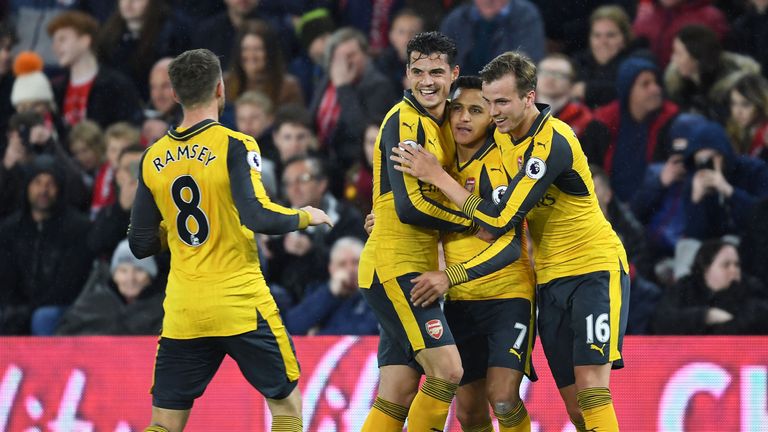 "Balance in a team is fragile, life in general is fragile. The environment of the game has become so important that you cannot isolate the team from negative vibes, and that's why it is contagious. It's like a virus, a ruthless virus, and you have to fight to kick him out again, and it takes time.
"It's been better and more connected recently, but you know that in life as well, you forget very quickly how good you are. Nobody reminds you in a bad period that you're maybe not as bad as people judge you.
"Even when you are bad for a moment, that situation is not permanent. It's down to you, and you have a choice whether to be divided or united. One of the great things about teamwork is that you can make that choice, connect together and fight together."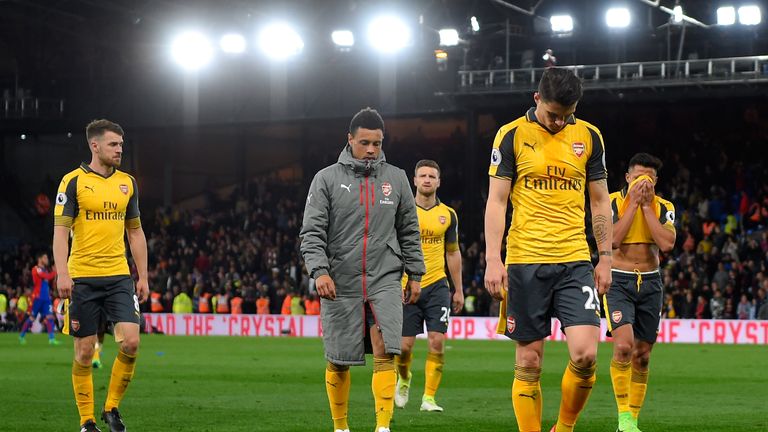 Arsenal face north London rivals Tottenham on Super Sunday, live on Sky Sports, looking to halt their opponents' title chase at the business end of the season.
Mauricio Pochettino's Spurs are on a fine run of results, having won eight on the trot in the Premier League, and Wenger says the collective performance needs to come first at White Hart Lane for his side to have a chance of picking up three points.
"How do we stop them? First by a committed defensive performance. I believe we have the quality to give them big problems.
"Overall, if you focus more on getting a collective performance on the day, make sure the energy levels are high, and if that is right, you get opportunities to score goals.
"We can score goals against anybody, so let's just turn up with a great performance."